BMW 6 Series Coupe Car Leasing & Contract Hire

Why Lease The 6 Series Coupe?
The BMW 6 Series Coupe combines serious performance, impressive fuel economy and distinctive styling. It is a popular lease choice for customers who do not want to make compromises in terms of comfort when they opt for a sporty vehicle.
A sweeping bonnet, slash lines on the sides and the contoured rear make the 6 Series coupe one of the best looking vehicles in its class. Inside, the 6 Series Coupe cabin is plush and logically laid out. Materials used are high quality and the cabin is well insulated from road, tyre and wind noise. A wealth of innovative technology is available and with clever controls placed at the fingertips of the driver, a drive in the 6 Series Coupe can be enjoyed with ease.
The BMW 6 Series Coupe is available with an eight-speed semi-automatic transmission that makes for rapid yet smooth gear changes every time you get in your car.
BMW 6 Series Coupe: Key Features
• Impressive performance credentials;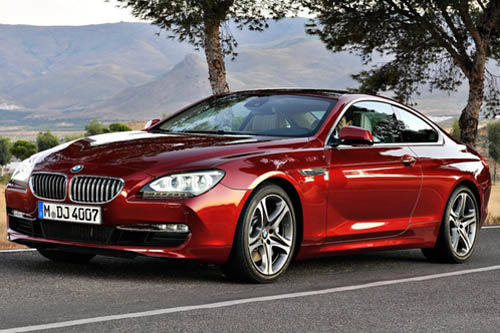 • Good choice of diesel and petrol units;
• Comprehensive list of safety equipment;
• Luxuriously specified.
Power & Performance
There is ample choice when it comes to choosing a unit to power your BMW 6-Series Coupe. The 3.0 six cylinder diesel engine shifts the 6-Series Coupe from 0-62mph in just 5.5 seconds. If this isn't nippy enough (which we very much doubt!), then the petrol options may be attractive. Whilst the 320bhp 3.0 litre 640i will get from zero to 62mph in 5.4 seconds; the 407bhp 4.4 litre 650i V8 will complete the benchmark sprint in just 4.5 seconds!
With a Dynamic Drive System in place as standard, the BMW 6-Series Coupe allows the driver to adjust the setting of the car from Comfort, Normal, Sport and Sport+ mode. Precise steering combined with plenty of grip provides an assured ride with little body roll – even on the bendiest of roads.
Leasing vs Buying
See yourself behind the wheel of an exclusive 7 Series? Leasing one is a fantastic alternative to buying – With a low initial payment, fixed monthly instalments and flexible contract terms. Nationwide offer competitive pricing across a huge range of vehicles available to lease – and provide all of these with inclusive road tax and breakdown recovery.