BMW 6 Series Gran Coupe Car Leasing & Contract Hire

FREE METALLIC PAINT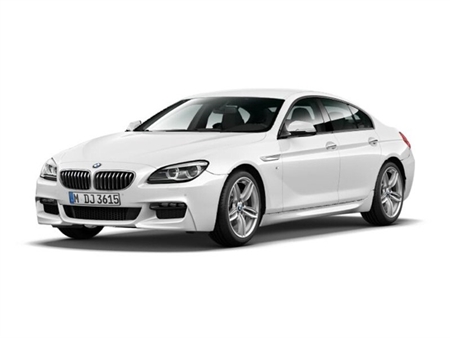 640d M Sport Limited Edition Auto
Personal price per month Incl VAT
Why Lease The 6 Series Gran Coupe?
The 5-door BMW 6 Series Gran Coupé combines striking design principles with a unique sporty and elegant personality to achieve something close to perfection. Through superior engine technology and a meticulously refined balance between chassis and transmission, the BMW 6 Series Gran Coupé delivers superior driving dynamics.
Nationwide Vehicle Contracts have some excellent leasing offers on the BMW 6 Series Gran Coupé at competitive UK car lease prices.
BMW 6 Series Gran Coupe Key Features
• Sleek and elegant design combined with formidable driving dynamics;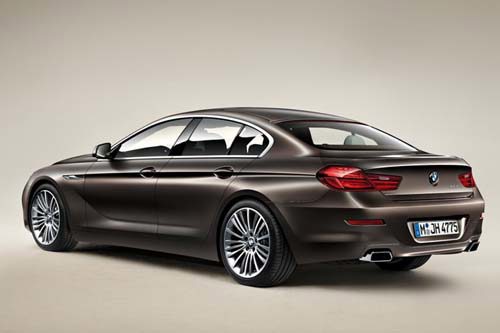 • Sophisticated interior including exclusive Nappa leather trim;
• Choice of outstanding petrol and diesel engines;
• Automatic Start-Stop & Brake Energy Regeneration for enhanced efficiency;
• Optimised driver positioning for intuitive and maximised control


Power & Performance
There are two petrol engines available for the BMW 6 Series Gran Coupé. The BMW 650i is a TwinPower Turbo eight-cylinder with two turbochargers, High Precision Injection and Valvetronic technology. Capable of achieving 62mph in just 4.6 seconds, this 449hp engine promises truly extraordinary performance.
Alternatively, the BMW straight six-cylinder 640i has a power output of 320hp and can reach 0-62mph in 5.4 seconds. With enhanced efficiency and power across a wide rev spectrum, this might well be the ideal engine choice for the BMW 6 Series Gran Coupé.
There's also the BMW 640d – a TwinPower Turbo straight 6-cylinder diesel engine. With an output of 313hp tempered by superior fuel consumption at 50.4mpg, this is the obvious choice for those who wish to balance power with efficiency.
Transmission is an 8-speed automatic with sports mode across the range.
Refined Efficiency
Fuel efficiency and CO2 emissions have not escaped attention in attempts to hone the BMW 6 Series Gran Coupé to perfection. The BMW EfficientDynamics package draws from various advanced technologies to boost performance and driving dynamics with corresponding enhancements to efficiency.
Brake Energy Regeneration uses energy to charge the battery once the accelerator is released or the brake is applied. This decreases the workload on the engine, saves fuel, reduces emissions and, best of all, ensures that more power is available for accelerating.
Then there's the Auto Start-Stop function which greatly reduces fuel wasted whilst idle; and the ECO PRO Mode which offers tips in real time on driving more efficiently, reducing fuel consumption by as much as 20%.
Leasing vs Buying
There are many benefits to leasing the BMW 6 Series Gran Coupé, including fixed monthly payments, a lower initial deposit, flexible contract duration, flexible mileage terms and inclusive road tax and breakdown recovery.