BMW i8 Car Leasing & Contract Hire

Why Lease The i8?
The BMW i8 earns the title of the UK's first mass production hybrid sports car available as it mixes the hybrid economy with Porsche 911-style acceleration, producing an amazing 357bhp courtesy of its three power sources. This, combined with the hi-tech lightweight construction, gives a little peek into the future of sports car motors for the everyday driver.
As nimble as a BMW M5 and M3, and containing a 1.5-litre turbocharged petrol engine found previously in the MINI hatchback and two electric motors, the two-plus-two seater BMW i8 has room for two adults in front and two children in the rears, but compensates with two upward-opening doors to ensure getting in and out is not only easy, but looks good too!
Quick and fun to drive, the BMW i8 is also cheap to run, low on emissions (49g/km) and high on fuel economy (134.5mpg) when used in conjunction with the self-regenerating electric engine (that is also a plug-in).
BMW i8 Key Features
• 357bhp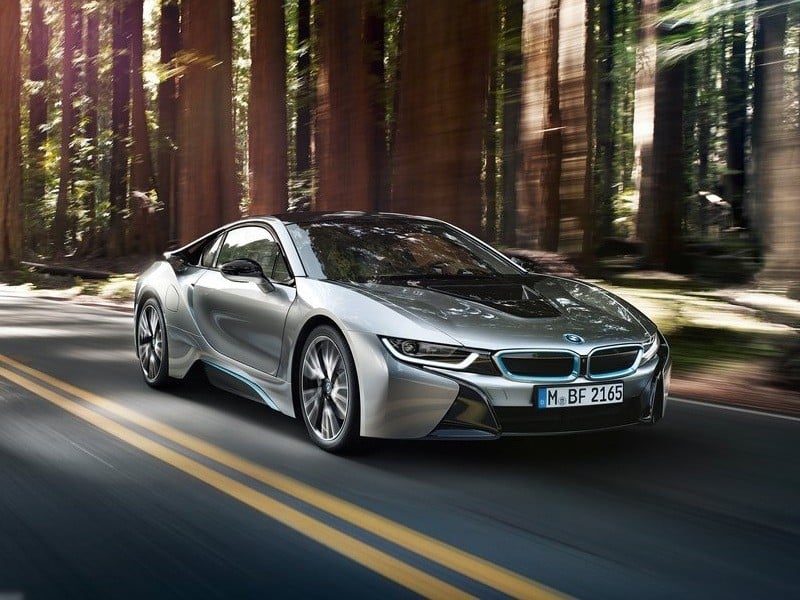 • Low emissions and high fuel economy
• Hi-tech lightweight aluminium construction
• Capable of 0-62mph in 4.4 seconds
• Three Driving settings - Eco Pro, Comfort and Sport
Power & Performance
A claim of 134.5 mpg needs to be taken in context but, depending on how the BMW i8 is driven , it is possible as the electric motor allows electric-only driving at 75mph for 22 miles. Driven hard, the i8 returns up to 40mpg whilst delivering all the driving fun you expect from a sports car.
The three driving settings - Eco Pro, Comfort and Sport - set the tone for the drive out, each doing exactly what it says on the tin. Eco Pro has fuel economy at its core, Comfort for cruising and Sport.
Leasing vs Buying
Leasing is a great alternative to buying a brand new car, and gives you the option of changing cars every 2-3 years alongside more practical benefits such as fixed monthly instalments , flexible contract terms and, in the case of nationwide, finance being arranged through the UK's largest vehicle lease providers. A huge range of vehicles at competitive lease rates – all of which come with inclusive road tax and breakdown recovery - is just the icing on the cake.
Video reviews
Nationwide Vehicle Contracts Limited BMW i8 video review