Citroen C5 Saloon Car Leasing & Contract Hire

FREE METALLIC PAINT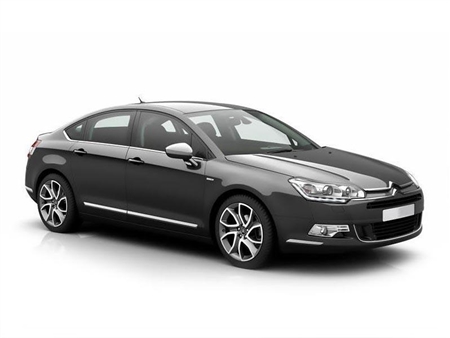 2.0 BlueHDi 16V VTR+ (150) (Techno Pack)
Personal price per month Incl VAT
FREE METALLIC PAINT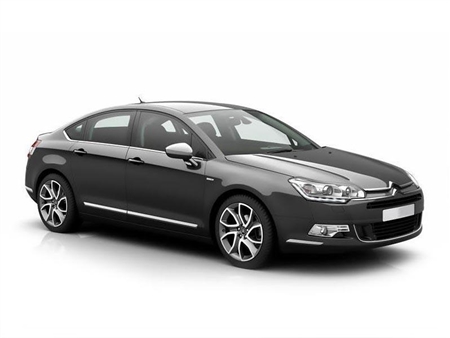 2.0 BlueHDi 16V Exclusive (150) (Techno Pack)
Personal price per month Incl VAT
FREE METALLIC PAINT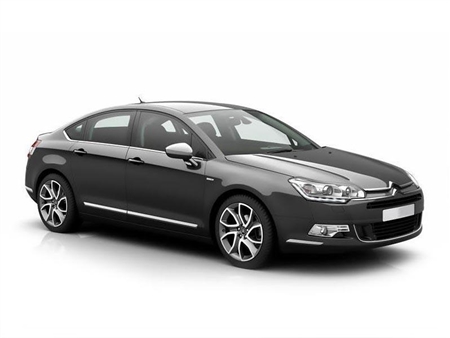 2.0 BlueHDI 16V Exclusive 180 EAT6 Techno Pack
Personal price per month Incl VAT
Why Lease The C5 Saloon?
With its stunning combination of high-end performance and comfort, the 5-door Citroen C5 Saloon delivers a smooth and luxurious driving experience further refined by a choice of advanced suspension technology. However, thanks to its top of the range HDi engines and in-built particulate filter, these executive levels of performance come with a corresponding 20% cut in CO2 emissions and fuel consumption. The Citroen C5 Saloon is where luxury and efficiency meet.
Citroen C5 Saloon Key Features
• Beautifully sleek and elegant design;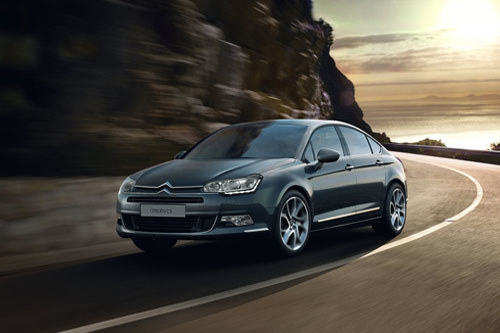 • Premium sophisticated and spacious interior;
• ABS, EBD, EBA and ESP for smooth, stable and safe ride at all times;
• Choice of advanced suspension for more comfortable ride;
• Range of ultra-efficient high-performance HDi Turbo Diesel engines


Power & Performance
The range of advanced HDi Turbo Diesel engines available for the Citroen C5 Saloon are truly top of the range; achieving a rare combination of high-performance and efficiency.
The range includes the HDI 160, the HDI 115 and the HDI 200. Transmission is a choice between 5-speed manual, 6-speed manual and 6-speed automatic. The HDI 115 can also be configured with an EGS6 gearbox, which can switch between responsive manual and smooth automatic at a touch of a button.
There's also a choice of two suspension systems. The metallic suspension is for those who want a visceral, sporty drive; whereas the Hydractive 3+ system offers the ultimate in smooth, safe and comfortable driving through keeping the car at a constant height and automatically adapting to road conditions and input. It even offers a dynamic "sport mode" and a choice between soft and firm stiffness.
Luxury & Refinement
The first time you sit within the sophisticated cabin of the Citroen C5 Saloon, you'll notice the difference. The attention to detail is incredible. Everything – from the dashboard to the door panels – has been refined to truly executive levels.
It's spacious, too. With the extensive legroom, you'll hear no complaints from the back seats; whilst you'll find that life in the driving seat is comfortable, intuitive and thrilling.
Put simply, from the ground up, everything about the Citroen C5 Saloon has been tailored to deliver a superior driving experience.
Leasing vs Buying
With fixed monthly payments, a lower initial deposit, flexible contract duration, flexible mileage terms and inclusive road tax and breakdown recovery, there are many benefits to leasing the Citroen C5 Saloon.