Land Rover Range Rover Sport Car Leasing & Contract Hire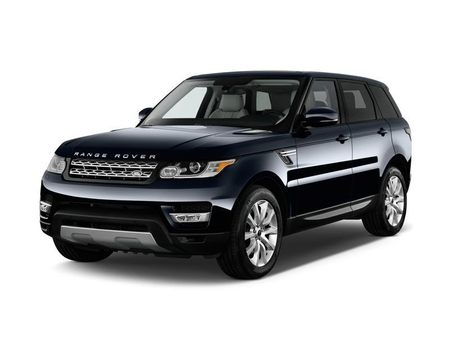 Personal price per month Incl VAT
Why Lease The Range Rover Sport?
The 2013 Range Rover Sport just might be the most dynamic, exciting and durable car ever produced by Land Rover. The first car of its class to be built using an all-aluminium body structure, the Range Rover Sport breaks new ground in safety, agility and efficiency.
Bold, beautiful and completely reliable on even the most challenging of terrains, the Range Rover Sport delivers an exhilarating driver-focused experience – whether you're taking to the mountains or the motorway.
Land Rover Range Rover Sport Key Features
• Ground-breaking all-aluminium architecture;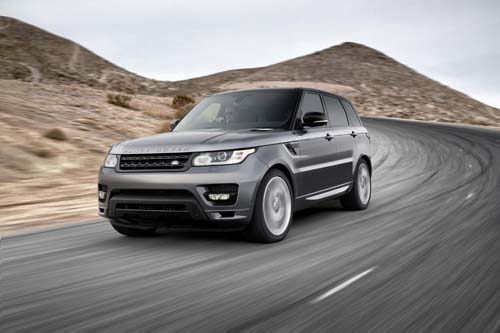 • Empowering and exhilarating driver-focused design;
• Tried and tested reliability on some of the world's most demanding terrain;
• Extensive range of high-quality features and equipment;
• Choice of three powerful engines
The Driven Challenges
To prove that the all-new Range Rover Sport is capable and reliable on any terrain, Land Rover pushed their car to the limits on some of the world's most punishing terrain.
First came Pikes Peak – a 12.6 mile hill climb in Colorado which features 14,115ft of vertical climb with 156 heart-stopping turns. Having proven their domination of the high, Land Rover then went to the lowest point on the planet – the Dead Sea, 400m below sea level, where temperatures are often in excess of 45°C.
The Range Rover Sport also took to the Himalayas and the Polar Ice Caps – the literal ends of the Earth. Land Rover proved that their car can be depended upon in the extreme highs and lows of both terrain and temperature. But to ensure that it's equally adept on the road as off the road, it was also pushed to its limits on the demanding Nürburgring circuit in Germany.
Power & Performance
The Range Rover Sport is available with a choice of three powerful engines – two diesel and one petrol – each of which produces exactly the sort of torque you'd need for formidable performance and epic adventures.
The entry-level diesel engine is the 3.0 litre LR-TDV6, which is capable of achieving 0-60mph in just 7.1 seconds. More powerful is the 3.0 litre LR-SDV6, which achieves the same acceleration in 6.8 seconds. Both diesel engines are capable of producing 600Nm torque at 2,000rpm. More powerful still is the LR-V8 Supercharged petrol engine. Producing 625Nm torque at 2,500-5,500rpm and capable of 0-60mph in as little as 5.0 seconds, it's the petrol option that puts the "sport" into Range Rover Sport.
Four wheel drive comes as standard, as well as four corner air suspension for responsive and dynamic handling both on and off-road. The new Range Rover Sport is also the first SUV to benefit from the optimum safety, stability and efficiency that comes from an all-aluminium body structure. The automatic gearbox even allows you to select a Dynamic Programme for enhanced balance and handling on corners.
Sports Cockpit Interior
Soft touch premium leathers, distinctive metal finishes and an overall sense of spaciousness makes the interior of the Range Rover feel light, airy and refined. The contemporary sports interior has been designed very much with the driver in mind. The driving position is perfect, giving you a commanding view of the road and intuitive control of all the car's systems.
But though very much a driver's car, the Range Rover Sport is also very kind to your passengers. There's plenty of leg and headroom for everyone, and personal climate control and the 23 speaker Meridian Signature Reference Sound System guarantee that the cabin will always be a pleasant and invigorating place to be.
The all-new Range Rover is loaded with driver assistance technologies that serve to make life easier and your every journey more enjoyable. The range includes a surround camera system, a power tailgate with a customisable opening height, two 8" video screens for rear seat entertainment and a full navigation system that can even guide you on your off-road jaunts.
Leasing vs Buying
Leasing a car can prove a lot more convenient and affordable than buying a car. When you lease a Range Rover Sport from Nationwide Vehicle Contracts, as well as flexible contracts and mileage terms, you can also look forward to fixed monthly payments and inclusive road tax and breakdown recovery. Nationwide Vehicle Contracts have some exciting leasing offers on the Range Rover Sport at competitive UK car lease prices.