Mercedes-Benz S Class Saloon Car Leasing & Contract Hire

Why Lease The S Class Saloon?
The Mercedes S Class is a striking presence on the road. Elegant sweeping lines up front meet muscular haunches to create a striking design that matches a powerful performance.
Inside, Mercedes have succeeded in bringing together luxury, quality and convenience, creating an outstanding driving experience second to none. It is no wonder, then, that this model is such a popular lease choice.
Nationwide Vehicle Contracts offer a range of S-Class models – all of which feature the versatile 7G-Tronic automatic transmission. This system ensures that the S-Class uses the optimum gear ratio for any situation – ensuring fuel efficiency is maximised.
Mercedes S Class Key Features
• Low emissions, good fuel economy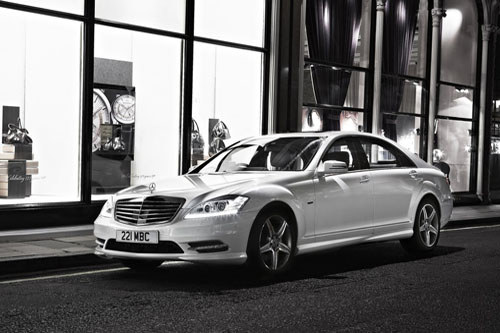 ;
• Comprehensive safety system;
• High build quality;
• Wide range of diesel and petrol engines;
• Elegant styling
Power & Performance
The Mercedes S Class is available with a choice of petrol and diesel engines.
Since 2005, all new S Class models have been awarded the Environmental Certificate from the TUV Institute in Germany. This model is so environmentally friendly, that it complies with the EU6 emission standards not due to be introduced until 2014.
All diesel engines are built upon BlueTec technology that utilises catalytic convertors to reduce diesel pollutant emissions. Likewise, petrol versions are built upon BluEFFICIENCY technology.
The S-Class handles impeccably and ride quality is extremely high, thanks to the incorporation of an innovative suspension system.
Leasing vs Buying
Leasing a brand new car is a great alternative to buying – with a low initial payment, fixed monthly instalments and flexible contract terms. Nationwide offer a huge range of vehicles available to lease on 2, 3 and 4 year contracts at competitive rates. All of our vehicles come with inclusive road tax and breakdown recovery.