Mini Hatchback 3 Door Car Leasing & Contract Hire

Your search queries return no results
Why Lease The Hatchback 3 Door?
Revitalised for 2014, the new MINI Hatch invites you to forget everything you know about this popular compact urban car. It's still the small car that promises big fun, but it's been completely redesigned from the ground up, with every detail painstakingly reworked over an intensive seven year period.
More powerful, more stylish and more connected than ever, Nationwide Vehicle Contracts has some fantastic car leasing offers on the MINI Hatch at affordable prices for both business and personal customers.
MINI Hatch Key Features
• Completely redesigned for 2014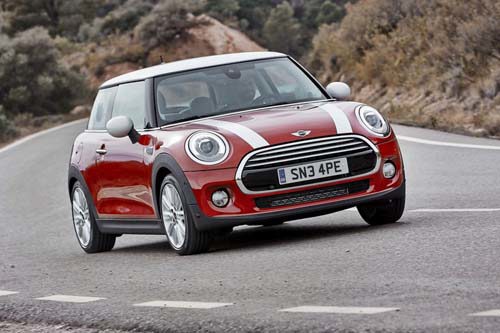 • Bigger, stronger and more efficient
• MINI Connected infotainment system with stylish LED Central Display
• Choice of three models – MINI Cooper, MINI Cooper D & MINI Cooper S
• All-new TwinPower Turbo engines
Power & Performance
The entry level MINI Hatch Cooper model is fitted with an all-new 1.5 litre 3-cylinder MINI TwinPower Turbo petrol engine. Capable of achieving 0-62mph in just 7.9 seconds with a top speed of 130mph, it's one of the best performing compact city cars available. But in managing 62.8mpg on a combined cycle, it's also one of the most efficient, with CO2 emissions as low as 105g.km.
The MINI Hatch Cooper S packs an even bigger punch with its 4-cylinder MINI TwinPower Turbo petrol engine. Producing 192hp, it has a top speed of 146mph and can achieve 0-62mph in as little as 6.7 seconds.
But for the best combination of power and efficiency, look no further than the MINI Hatch Cooper D. Fitted with a 1.5 litre 3-cylinder MINI TwinPower Turbo diesel engine, it produces 116hp and has a top speed of 127mph. But through achieving an incredible 80.7mpg on a combined cycle with CO2 emissions as low as 92g/km, this MINI Hatch model is the gift that keeps giving.
All models and engines are available with either automatic or manual transmission.
MINI Connected
For the first time ever, the new MINI Hatch allows you to link a smartphone and stay connected to the world beyond the bonnet. The central MINI Connected LED display is available in either 6.5" or an immense 8.8", giving you control of all major infotainment systems and access to numerous innovative apps.
When linked to a smartphone, MINI Connected lets you keep up to date with such social media applications as Facebook, Twitter and Foursquare. You can stream music from radio stations all over the world, search online for destinations and keep tabs on your RSS news feeds. With optional voice control, your MINI will even read things out for you, allowing you to keep your hands on the wheel and your eyes on the road.
The all new MINI Hatch is loaded with such technological innovations as simply wouldn't be found in any other car. There's the Excitement Analyser, which assesses how safely you can accelerate and steer the car. Then there's the MINIMALISM Analyser, which helps you to drive in a more environmentally efficient way through recording your driver data. Finally, Mission Control lets you interact directly with your car with a fun host of situation-dependent messages. The new MINI Hatch has character and personality like never before.
Leasing vs Buying
Thanks to lower initial payments, fixed monthly instalments and flexible contract terms, leasing a brand new car is a more convenient and affordable alternative to buying. Nationwide Vehicle Contracts offers competitive lease rates across a wide range of vehicles, all of which are provided with inclusive road tax and breakdown recovery. As well as the MINI Hatch, we also have fantastic leasing offers on the MINI Convertible and the MINI Countryman.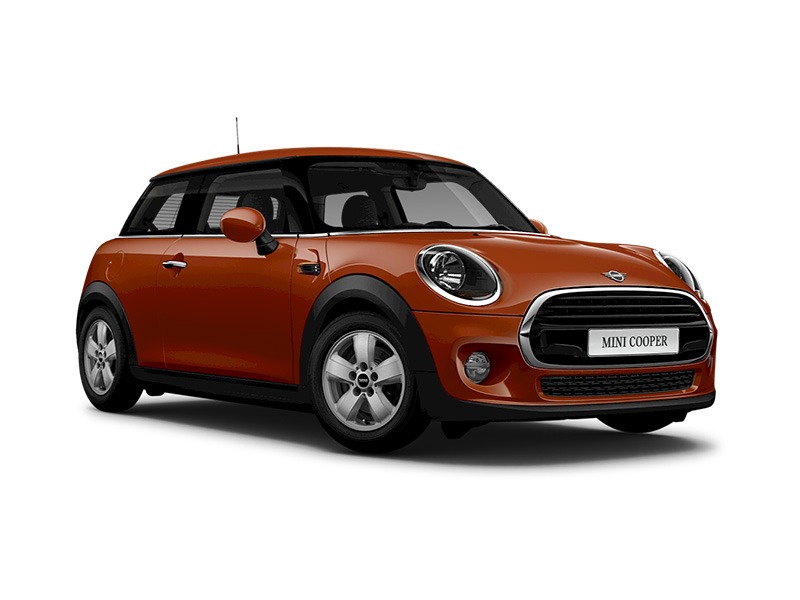 Average Rating
Based on 12 reviews
---
---