Peugeot 508 RXH Car Leasing & Contract Hire

INCL METALLIC PAINT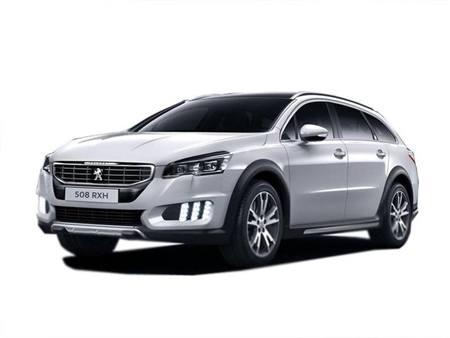 Personal price per month Incl VAT
INCL METALLIC PAINT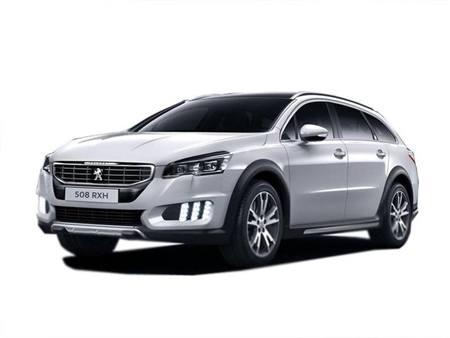 Personal price per month Incl VAT
Why Lease The 508 RXH?
The Peugeot 508 RXH is a 5-door diesel-electric hybrid that stands at the top of the 508 SW range. With a 2.0 litre engine driving the front wheels and an electric motor driving the rear wheels, you can switch between four separate driving modes at any time, making the Peugeot 508 RXH adaptable to any circumstance.
An efficient solution to powerful off-road motoring, Nationwide Vehicle Contracts have some outstanding leasing offers on the Peugeot 508 RXH at exciting UK car lease prices.
Peugeot 508 RXH Key Features
• Top of the Peugeot 508 SW range;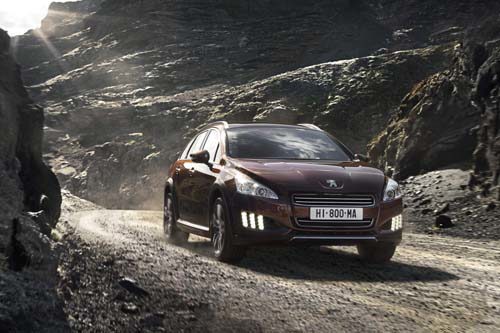 • Diesel-electric hybrid – 68.9mpg, 107g/km CO2 emissions with no compromises on power;
• 4WD and four possible driving modes;
• Raised suspension for a smooth ride and genuine off-road capability;
• High-quality trims, technology and equipment as standard
Power & Performance
The Peugeot 508 RXH is powered by a combination of a 2.0 litre diesel engine and an electric motor. The engine powers the front wheels, the motor the rear – each can work alone or together for optimum acceleration and responsive and dependable all-wheel drive for those slippery or unstable road surfaces.
With this powertrain, the Peugeot 508 RXH is capable of 68.9mpg, with CO2 emissions as low as 107g/km. Whilst not so low as to make the car exempt from road tax and the congestion charge, for such a large car those figures are ground-breaking. And with an output of 200bhp, no compromises are made on power or performance.
The flexible powertrain allows you to choose from four separate driving modes using a simple rotary controller on the centre console. Choose ZEV for a couple of miles of fully-electric zero emission motoring. 4WD deploys both the diesel motor and the electric engine for superior traction, whilst the Auto and Sport modes shift between the two power sources depending on the circumstances.
Comfort & Technology
Though no less powerful or responsive than a standard diesel engine, the HYbrid4 powertrain is noticeably smoother and quieter, instantly making the spacious and comfortable interior of the Peugeot 508 RXH a pleasant and relaxing place to be.
The range of features, equipment and technology that comes as standard puts the optional luxury extras of many other cars to shame. At entry level you'll find a panoramic glass roof, automatic dual zone climate control, a multi-function steering wheel and high quality half-leather modular seating.
Also fitted as standard is the Peugeot Connect RT6 Navigation system – a fully interactive high-resolution 7" screen that gives you completely intuitive control of all the car's main systems. An innovative full-colour Head-Up Display also projects all essential driving information directly into your field of vision, meaning that you never have to take your eyes off the road.
Leasing vs Buying
With its HYbrid4 powertrain, the Peugeot 508 RXH is a great car for those who wish to balance luxury and performance with excellent fuel efficiency. However, things become even more affordable and cost-effective when you consider leasing as an alternative to buying. As well as fixed monthly payments and inclusive breakdown recovery and road tax, when you lease a Peugeot 508 RXH from Nationwide Vehicle Contracts you can also expect a refreshingly flexible approach to contract duration and mileage terms.