Porsche 911 Coupe 991 Car Leasing & Contract Hire

Why Lease The 911 Coupe 991?
With a long, low roof and a wide track at the front, the Porsche 911 Coupe gives off an overall impression of athleticism and exhilaration.
The Porsche 911 Coupe is a sports car suitable for everyday use. Space inside the cabin is ample and there are plenty of cubbyholes for extra storage. Each model is generously equipped with climate control, luxurious leather upholstery and striking alloy wheels as standard.
A seven-speed gear box enables short shift movements and an optimum transition from one gear to the next. Optional on some models, is Porsche Dopplekupplung transmission. This double clutch arrangement ensures seamless gear changes and no interruption to flow of power.
Porsche 911 Coupe: Key Features
• Good level of practicality;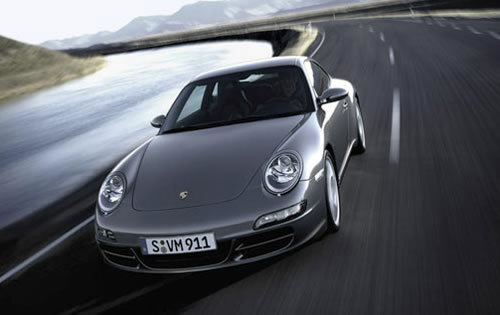 • Exhilarating performance credentials;
• High build quality;
• Striking sporty style.
Power & Performance
The 911 Coupe is available with a choice of petrol engines ranging in size between 3.6 and 3.8 litres. Whilst their sound is unmistakingly 'Porsche', these state-of-the-art engines are highly efficient and make a considerable contribution to comparatively low fuel consumption.
The Porsche 911 Coupe is a pleasure to drive. All models in this range provide plenty of grip, astonishing body control and sharp, responsive steering. Regardless of the suspension system fitted, bumps in the road are never an issue and a ride in the 911 Coupe is assured and comfortable.
Leasing vs Buying
Leasing is a great alternative to buying a brand new car – with a low initial payment, fixed monthly instalments and flexible mileage terms. As well as offering a huge range of vehicles at extremely competitive lease rates, Nationwide Vehicle Contracts supply all cars with inclusive road tax and breakdown recovery.