Porsche Boxster Car Leasing & Contract Hire

Why Lease The Boxster?
The Porsche Boxster is an icon of independence. It is striking to look at, combining aesthetics and aero-dynamics to superb effect. It is infused with the genes of sports cars from the past, but is distinctively forward looking in design.
Simple, airy and unique, the inside of the Boxster sets you up for the perfect drive. An elevated central console cocoons the driver perfectly, whilst a wealth of ergonomic controls let you concentrate on enjoying the drive. Sports seats sit low in the cockpit, enhancing your connection to the road. A thoughtful interior design allows you to fully encounter the authentic roadster experience with little compromise on space.
Boxsters are fitted with a lightweight six-speed manual gearbox as standard, enabling a rapid gearshift action and providing a fully engaging drive. Porsche's seven-speed Dopplekuppling transmission is also an option, offering seamless gear transitions and no interruption to flow of power.
Porsche Boxster: Key Features
• Supreme handling and performance;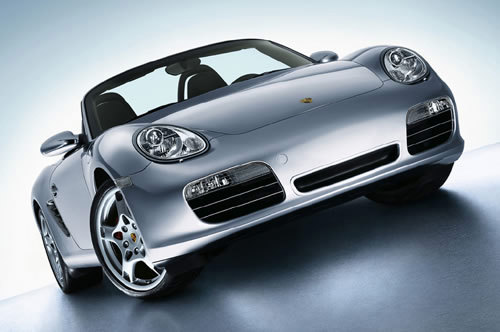 • Comprehensive level of specification;
• Robust safety system;
• Distinctive style;
• Spacious interior.
Power & Performance
There is a choice between two powerful mid-mounted Boxter engines ranging in size between 2.7 litres and 3.4 litres. Both engines are characterised by an ability to deliver high levels of power without compromising on efficiency. The position of these engines in the Boxter creates a low centre of gravity – meaning that corners can be approached with great confidence.
Leasing vs Buying
Fancy yourself behind the wheel of a sporty Porsche Boxster? Leasing is an affordable alternative to buying a brand new car – with a low initial payment, fixed monthly instalments and flexible mileage terms. Nationwide offer a huge range of vehicles at extremely competitive lease rates – all of which come with inclusive road tax and breakdown recovery.