Skoda Yeti Outdoor Car Leasing & Contract Hire

INCL METALLIC PAINT
Model version 2017?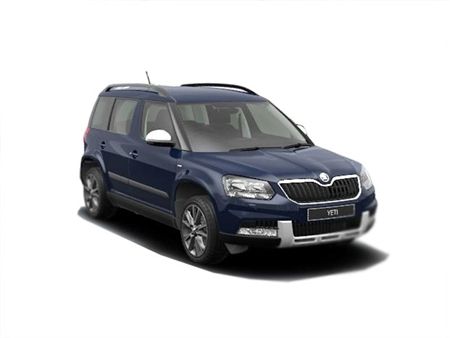 Personal price per month Incl VAT
Why Lease The Yeti Outdoor?
The Skoda Yeti is a fantastic family car that's perfect for everyday driving, but what if you want to wander from the beaten track? Enter the Skoda Yeti Outdoor, an even more practical version of the popular compact SUV that's been enhanced with some serious off-road potential.
Start your adventures today. Nationwide Vehicle Contracts have some exciting leasing offers on the Skoda Yeti Outdoor at competitive UK car lease prices.
Skoda Yeti Outdoor Key Features
• Most Satisfying Car To Own in Express Driver Power customer satisfaction surveys 2012 & 2013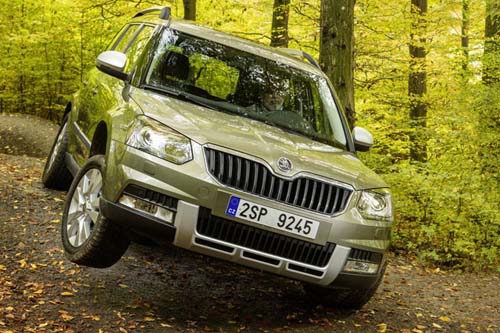 • A more practical version of the 2009 Top Gear Family Car of the Year
• Revitalised for 2014 with striking new design and state-of-the-art technology
• Latest electronically controlled four-wheel drive system
• Varied choice of petrol and diesel engines
Power & Performance
The Skoda Yeti Outdoor is prepared for anything. Its 180mm ground clearance allows it to take most any terrain in its stride, whilst the latest in electronically controlled four-wheel drive and Haldex coupling technology means you can depend upon good traction, control and stability on even the most demanding of surfaces.
This advanced system is able to detect exactly what's happening on each wheel before instantly transferring power or applying brakes as and when required. Meanwhile, a host of active safety systems further help to keep you on track. Fitted as standard is Electronic Stability Control (ESC), an Anti-Lock Braking System (ABS) and hill-hold control.
The engine line-up starts with the 1.2 litre 105PS TSI, available with either six speed manual transmission or the highly-responsive sequential automatic DSG. A more practical option is the 1.8 litre 160PS TSI 4x4, but for the best in off-road traction, choose a diesel engine. The 4x4 diesel range starts with the 2.0 litre 110PS TDI DPF and extends to the 2.0 litre 170PS 4x4 DSG DPF, which will give you all the power, control and responsiveness you need for your more ambitious jaunts.
Flexibility
The Skoda Yeti Outdoor has been designed to be adaptable to any terrain, no matter how demanding. It's fitting, then, that the interior should be equally as flexible, allowing you to shape it to fit the demands of your journey.
The Varioflex rear seating system features over 20 functional seating options, giving you between 405 and 1,580 litres of storage space. And of course, expect a full arsenal of Skoda's trademark "simply clever" features. The detachable LED light and double-sided floor covering in the boot seem tailor-made for outdoor go-getters returning to the car with muddy boots.
For the ultimate Skoda Yeti Outdoor experience, there's also the Rough Road package. This incorporates a thermoplastic cover for the engine and transmission, a plastic cover for the fuel and brake lines and a reinforced brake fluid-distribution system and hand-brake cable.
Leasing vs Buying
All Skoda Yeti Outdoor leases feature such unmissable benefits as inclusive road tax and breakdown recovery, fixed monthly payments, lower initial deposits and flexible contracts and mileage duration. We also have some fantastic leasing offers on the standard Skoda Yeti for those with more everyday driving demands.