Vauxhall Cascada Car Leasing & Contract Hire

INCL METALLIC PAINT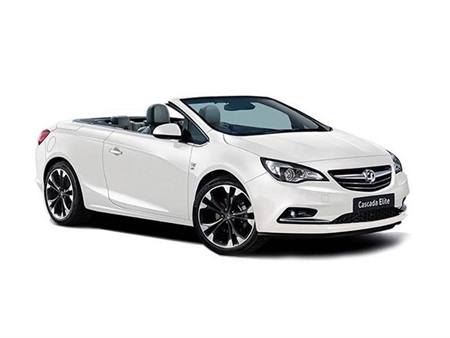 Personal price per month Incl VAT
INCL METALLIC PAINT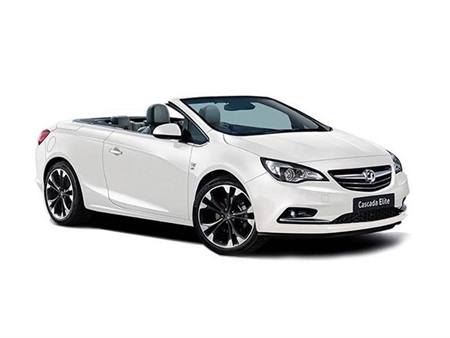 Personal price per month Incl VAT
Why Lease The Cascada?
The Vauxhall Cascada is a three-door soft-top convertible that couples the heady thrills of open-top motoring with the sort of versatile practicality that ensures that this car can be driven all year round. Tracing its routes back to one of the finest sports cars of the 20th century – the Vauxhall 30-98 - this is where pure dynamic exhilaration meets style, comfort and elegance.
Vauxhall Cascada Key Features
• A stunning celebration of the Vauxhall 30-98's centenary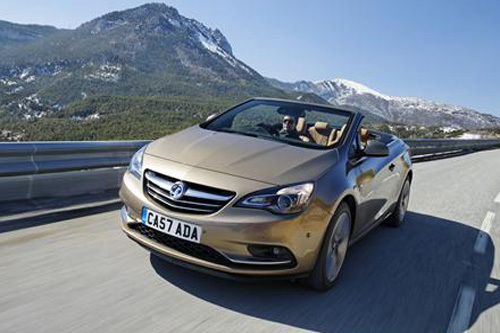 • Aerodynamic soft-top folds flat in just 17 seconds
• Everyday practicality, with up to 750 litres storage space
• Advanced safety and driver assistance technology
• Choice of powerful yet efficient petrol and diesel engines
Power & Performance
The Vauxhall Cascada drives just as beautifully as it looks. Vauxhall HiPerStrut front and WattsLink rear suspension, combined with the high torsional chassis stiffness, makes for excellent road holding, solid stability, agile handling and an effortlessly smooth and surprisingly quiet ride.
There's a wide range of engines to choose from, with options to suit both petrol and diesel lovers. Highlights include the 195PS 2.0 litre Bi-Turbo CDTI, a combination of refined twin turbos and advanced common-rail that delivers a fantastic 400Nm torque, and the 170PS 1.6 litre SIDI Turbo ECOTEC. A responsive new six-speed automatic gearbox intelligently adjusts to your individual driving style, delivering more comfortable gear changes in all conditions.
The Cascada is fitted with an advanced array of driver assistance features. The optional Vauxhall FlexRide system lets you truly fine-tune your ride with a choice of three individual suspension settings. The Front Camera system combines Traffic Sign Recognition (TSR), Lane Departure Warning (LDW), Following Distance Indication (FDI) and Forward Collision Alert (FCS), all of which combined serve to enhance your safety whilst making your ride that little bit more relaxed.
Soft-Top Style & Safety
The soft-top of the Vauxhall Cascada is made of premium quality fabric and features a heated glass rear screen, making the car a rare example of a convertible that'll keep you warm through the colder months. But when the sun comes out, at the touch of a button the roof folds flat in as little as 17 seconds, at speeds of up to 30mph.
The vehicle is also remarkably practical for a dynamic convertible. The luggage compartment stores between 280 and 380 litres depending on whether or not the roof is lowered. Using the FlexFold system to fold flat the rear seats, this can be boosted to a most impressive 750 litres.
Despite its pillar-less style, the soft-top convertible Vauxhall Cascada has been meticulously designed to be just as safe, reliable and practical as a hard-top. The windscreen pillars are press hardened, concealing hard rolled steel reinforcement bars which reach down below the doors. The rollover bars, hidden and anchored in the strongest part of the rear structure, are triggered by the airbag sensors, only emerging if required. This means that you get the sort of safety on which you can depend with no compromises on style or aerodynamics.
Leasing vs Buying
When you lease a Vauxhall Cascada from Nationwide Vehicle Contracts, your vehicle lease, breakdown recovery and road tax are combined into a single fixed monthly payment, making things significantly more convenient and affordable. With lower initial deposits and flexible contract terms and mileage durations, why buy when leasing is so easy?