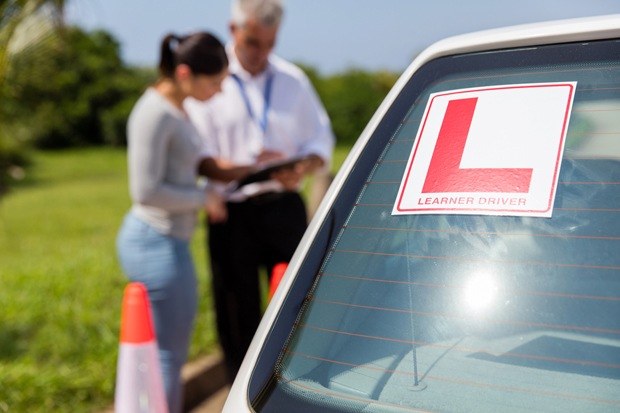 Research results from The World Health Organisation Global Status Report On Road Safety 2015 revealed by Ford shows that worldwide, car crashes are the leading cause of death among young people, and that young drivers in the UK are the most likely in Europe to be distracted by attractive pedestrians, leading to accidents.
As you can imagine, during the summer, this risk increases, with 18-24 year-olds accounting for 21% of all deaths on the road at this time, but combining these research results with a recent Continental Tyres survey that revealed that four in ten new young drivers admit they are unsafe on the road (with two thirds of parents agreeing with this), it seems that this particular age bracket of drivers needs to be exposed to the risks that they are taking.
Risky behaviour has been identified as a key factor behind the statistics, which also show that from 2004 to 2013, With 62,000 young people being killed in road accidents in the European Union from 2004-2013, a report by The European Road Safety Observatory identified risky behaviour as the key factor behind many of the deaths; behaviour that includes poor reading of the road, drink/drugs driving, stress, and distraction.
Ford themselves commissioned a survey of 6,500 young Europeans to try to get to understand the risks they take, in an effort to understand just what needs to be taught to the age group; and this showed that:
57% had exceeded speed limits
43% had sent a text while driving
36% had taken a phone call and sent instant messages
16 had driven without wearing their seatbelts
13% had driven after drinking
11% had watched videos or TV shows on their devices while driving.
Obviously, use of mobile phones (and other devices) while driving is illegal, as our Mobile Phone Guide here details, so, with this in mind, Ford developed, and offers, free training for young drivers right across Europe with Ford Driving Skills for Life (DSFL).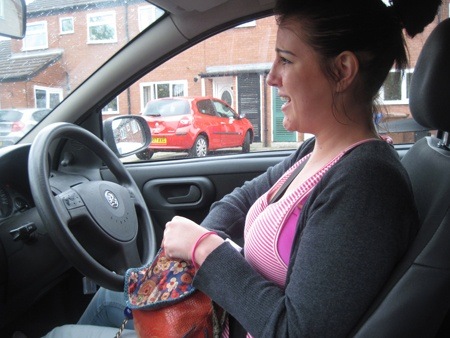 UK dates for the Driving Skills for Life programme are available here, with other UK dates promised following the London course, but Ford are determined to stamp out some of this risk-taking from young drivers because, as Jim Graham, manager of Ford DSFL, says: "Too many young adults are dying in car crashes caused by a combination of inexperience and poor decision making."
The majority of young driver fatalities involve young men, and the Ford survey confirms they are more likely to be subject to the attractions of risky behaviour. Young men are three times as likely as young women to be distracted by attractive pedestrians, are more likely to speed, more likely to use a phone whilst driving, and more likely to drink and drive. In fact, 25% of those surveyed had been stopped by police in comparison to 16% of women.
A total of 93% of the young drivers considered their driving skills to be good, but a staggering 54% admitted that they weren't always as safe as they should be while driving - and the Continental Tyres research backed up their own admission in their recent UK research of 1,000 motorists aged 17 to 24 and 1,000 parents of young drivers as part of Continentals Vision Zero, a campaign that strives for improved road safety.
Undertaken as we await the full results from trials of a revised driving test plan, with possible changes being introduced in 2017, as the theory test 'celebrates' 20 years of existence, 47% of drivers aged 17 to 24 revealed that they thought that they weren't taught enough about road safety, and 50% that they didn't even know how to execute basic safety checks like checking tyres.
Less than half of young road users knew what the legal tyre tread limit is, and one in five didn't know what to do if they got a puncture (apart from ringing Dad!) with some not even know about the existence of a spare tyre on the car. In fact, one in five young motorists did not know how to open their car bonnet and a third had no idea how to top up their screen wash.
Mark Griffiths, safety expert at Continental Tyres, said: "Every day in the UK, around nine people die or are seriously injured from a road accident that involves a young car driver. It is vital for 17 to 24 year olds to receive adequate road safety information as they learn to drive, setting them up for a lifetime of safe motoring."
Proposed changes to the practical driving test include:
Increasing the time of independent driving to 20 minutes
Following directions from a sat nav when driving independently (with the examiner staying silent)
Replacing manoeuvres such as reversing around a corner with more common moves such as parking in a parking bay
Asking more questions about actual car operation and safety procedures (such as use of the rear heated screen) while driving.
Reflecting on their suggested failings as young drivers, 70% of those surveyed said that better education about safety is needed, with 38% agreeing that harsher penalties would focus the mind better, and 36% that routine safety checks should be a feature of the driving test.
Mark Griffiths added: "With Continental's latest Vision Zero research, it is clear that more should be done to teach young people about driving safely and the reasons why things like tyre tread depth are important, [because it is] crucial that we find the right way to reach young people with these very important messages."
Finally, in the Ford research, up to 57% of young drivers admitted that they drive more safely with parents or grandparents in the car, with 41% confessing that they would take more risks with friends in the car. In an attempt to get them to see what risks they are taking, Ford has created a new spoof video to showcase the virtues of "Blown Ups." This fictional product is an inflatable grownup, triggered to expand when young drivers are reckless behind the wheel; and serves as a reminder of the expanding DSFL programme.
You can watch the video below.