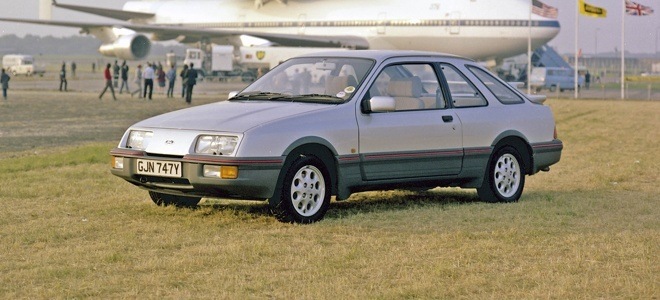 AND FASTER THAN ANY OTHERS TOO!
Eighties music may well be back in (otherwise Bonnie Tyler would never ever get a shot at Eurovision) and somehow 80s clothes are fashionable again (NOOOO! Not legwarmers and puffball skirts PLEASE!) and I have also seen the odd mullet or two walking around Stockport – although that may JUST be Stockport – but what is disappearing are the likes of the Austin Metro, Allegro and Ford Sierra; cars from the 80s now sat firmly at the top of the 'endangered family cars' list.
That is according to new research into the top British family cars commissioned by consumer motoring champion HonestJohn.co.uk who is concerned for these once plentiful road icons.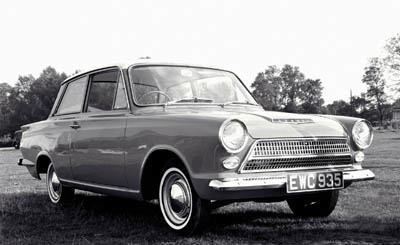 In a week where we revealed that a car driven by Princess Diana is going up for sale at an extortionate amount of money, where has the Austin Metro gone? Before she became the face of British Hearts, Diana Spencer drove her Austin Metro in London; it was the car that everyone knew someone who had one; and it was the car of choice for driving instructors – especially those working at BSM. Yet now, from an original 1.5 million produced between 1981 and 1991, there are only 823 taxed or SORN'd. How many of them are now square blocks of metal waiting their turn in the furnace?
The Austin Allegro, a car that battled through recession, obsession and mass-derision, has all but gone the way of the Dodo, with just 291 remaining in the UK (taxed and SORN) at the end of 2011, from a total production run of 640,000 between 1973 and 1982.
And what about the Ford Sierra?; the Rover SD1?; and, most surprising of all, the Ford Cortina? The mere fact that the Cortina is an endangered species may raise a few eyebrows because, after all, between 1973 and 1980 it was Britain's best-selling car between 1973 and 1980, and achieved a brief moment of 21st Century fame with its appearances in the BBC TV drama Life On Mars. But the car that was once the 'darling of a million sales reps' has now all but disappeared from our streets (or roads) with a mere 5,411 remaining registered in the UK, from more than 4 million built.
Yes; time moves on, traditions move on, parts get worn, rust sets in and products get made obselete over time. Look at the humble VHS video recorder. Having fought off the challenge of Betamax in the 80s, it is now relegated to a corner of the attic with the SodaStream and Ronco record sorter, or sat forlornly on a car boot table top being ignored along with its bulky collection of films that have been released, revitalised and re-coloured on DVD. And it doesn't help being called a design classic either. Like all of the cars that feature in Honestjohn.co.uk's Top 20 Most Endangered List they have a survival rate of less than 1%.
There are the odd exceptions with the more 'sporty' cars doing a lot better in comparison to the mass market production models; for example, the most popular classic car (with 38% of its pre-1995 models (3,361) still surviving today with an astonishing 24% (2,151) still on the road) is the Lotus Elan.
Keith Adams, Editor of Honest John Classics, said: "This list of endangered cars is fascinating – pretty much all of them littered the UK roads as recently as 10 years ago and now you'll be lucky to spot them at a classic car meeting. The low survival rate for these models is shocking. 1980s cars are particularly vulnerable – because their passage into popular classic status is yet to happen and their disappearance has been hastened by needless scrappage and artificially low market values in recent years."
The results of the research – which examined DVLA records of classic cars (those cars registered between 1950 and 1995) to find out how many were still registered today (both on the road and SORN) compared to the amount originally built – were published on a new classic car website (classics.honestjohn.co.uk) created by Honestjohn.co.uk to provide a whole host of information and research to do with classic cars.
But to save you the trouble of going there to see if your car is on the list, here are the Top 20 fastest disappearing family cars by model with a percentage of originally produced v. number remaining figure.
Austin Allegro 0.05% remaining
Austin Montego 0.05% remaining
Austin Princess 0.05% remaining
Hillman Avenger 0.06% remaining
Vauxhall Viva 0.07% remaining
Morris Marina 0.08% remaining
Austin Maxi 0.08% remaining
Morris Ital 0.1% remaining
Rover SD1 0.1% remaining
Vauxhall VX-Series 0.1% remaining
Austin Metro 0.1% remaining
Ford Cortina 0.1% remaining
MG 1100|MG 1300 0.1% remaining
Austin Maestro 0.2% remaining
Vauxhall Chevette 0.2% remaining
Austin Ambassador 0.2% remaining
Hillman Imp 0.2% remaining
Rover 200 0.3% remaining
Triumph Acclaim 0.4% remaining
Ford Sierra 0.4% remaining
Memories? I bet. But some still survive (as Gloria Gaynor so poignantly sang) to this very day.
Lotus Elan 38% remaining
Triumph Stag 25% remaining
Reliant Scimitar and SS1 21% remaining
Aston Martin V8 21% remaining
Lotus Europa 20% remaining
Aston Martin DB5 19% remaining
Aston Martin DB6 18% remaining
Daimler SP250 Dart 17% remaining
Aston Martin DBS 15% remaining
Triumph TRS 13% remaining
MIGHT BE A GOOD TIME TO CHECK AT THE BACK OF THE GARAGE, OR THAT OLD LOCK-UP THAT YOU FORGOT YOU HAD, OR IN THE BARN…….