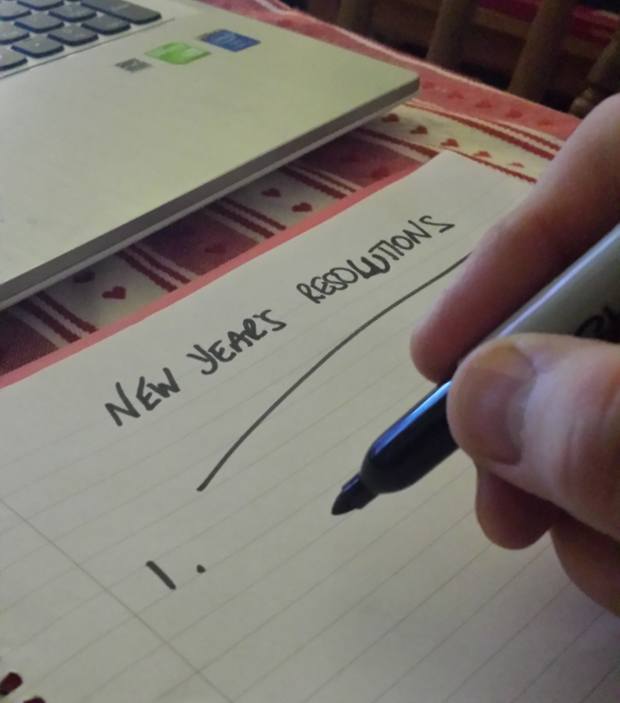 New Year, New You and a time for deciding what changes you want to make to your life for 2016 - and then you have to try and keep your new year resolutions for longer than the time it takes to write them down!
So let us try and suggest a few ideas for you to adopt at the start of the year, and for you to perhaps try and keep.
Use of your Phone
It is illegal to use your mobile phone whilst at the wheel, even if you are at stationary at traffic lights as you can read in our Guide to UK Law regarding Mobile Phones. In fact, you don't have to cause an accident to be prosecuted for using your mobile phone - you only have to be seen using it - although hand-held mobile phone use is also factored into other crimes, such as careless or reckless driving, or even causing death by careless or dangerous driving. With these crimes come far more serious penalties, including larger fines, more points on your licence, outright disqualification and the possibility of jail time.
New Year's Resolution 1: I will not use my mobile phone while I am driving my car
And it's not just as a road user that you will have to be careful, especially if you read our blog article about the number of accidents caused by people wandering into roads whilst concentrating on smartphones (here) - obviously not while you are walking along by a road or crossing one. Not every car on the road is an all-new Galaxy, Mondeo, or S-MAX with its new pedestrian detection technology, Pre-Collision Assist with Pedestrian Detection, although there are many cars now available with a similar sort of technology.

Just keep your ears and eyes open both on and off the road.
Looking after your car
Whether your car is a lease car or not, keeping your car clean is important. Apart from the paraphrased "Clean car is a tidy mind" comment, a clean car is also a safer car.
Clean windows allow you to see out of them better (stating the obvious!) and a clean car negates the problem of rubbish on the floor getting under the car's pedals.
And it's not just car cleanliness that is important when it comes to looking after your car.
You also need to look after what's under the bonnet, especially during the winter months. Regular, proper care and maintenance keep cars happy and ready for action, and that doesn't happen without input from the driver, although there is help available with, for example, Nationwide Vehicle Contract's Maintenance Guide to make sure that your vehicle is in tip-top condition all the time.
And it is so much more important to look after the car when you lease a vehicle, especially when it comes to giving the car back at the end of the leasing period.
New Year's Resolution 2: I will look after my car (and keep it clean and tidy, as well as checking all the tyres, oil, water and screenwash)
New Year's Resolution Number 3: I will have my car checked over and serviced.
Getting a new car
It might be an idea, as a New Year's resolution, to get yourself a new car; and the best way could well be to lease a car from Nationwide Vehicle Contracts.
If it is your first time leasing, check out our First Time leasing Blog article here, and even if it isn't, have a look at some of the great seasonal car leasing special offers.
Maybe you want a city runaround car like the SEAT Mii, or maybe a something larger like a Peugeot 208 5 door 1.6 Blue Hdi Active?
Pushing the boat out a bit you could grab a Maserati Quattroporte V8 on great terms, or a Jaguar F-Type Coupe 5.0 Supercharged V8 R Auto.
What about a Land Rover Range Rover 30 TDV6 Vogue, a Mercedes-Benz M Class ML350, or a BMW 5 Series Saloon if you want something bigger and more rugged?
Or for a bigger family car, how about the Ford S-Max or the ever-popular Nissan Qashqai?
Whatever you choose, our resolution to you is that you get free UK mainland delivery (depending upon location), full manufacturer's warranty, breakdown recovery and at least a year's road tax with the car.
New Year's Resolution 4: I will look into the possibility of leasing a car from Nationwide Vehicle Contracts
Contact one of our representatives to have a chat about how we can help turn one of your New Year's Resolutions into a reality.