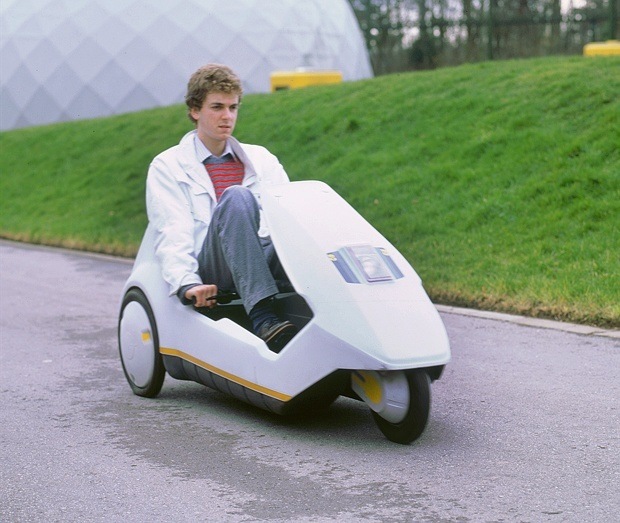 With a quick nod to everything 80s, the National Motor Museum at Beaulieu is celebrating the 30th birthday of one of the most unusual vehicles ever to be built in Britain – the Sinclair C5.
It was today (10th January) that the electrically-powered tricycle was launched and was first on display in the museum, having been gifted by its manufacturer Sir Clive Sinclair, and despite failing to catch the public's imagination at its launch (instead attracting ridicule), today the C5 is regarded as "an icon of 1980's design and a pioneer of alternative-fuelled transport, as well as an endearing British failure."
Originally inventor and entrepreneur Sir Clive Sinclair designed the Sinclair C5 to be an alternative to one-person car, bus or bike travel that was both inexpensive and nimble – and that it was as it could travel 5 miles on a penny's worth of electricity and had a retail price of just £399.
BUT.....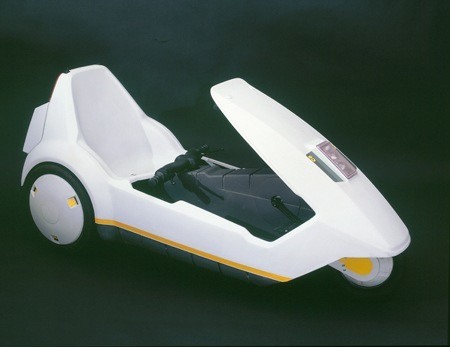 The "new power in personal transport" unfortunately failed to ignite any public interest and was poorly received by the press and public alike. Part of the problem was its size (2' 7" high) which made it vulnerable when out on the road amongst traffic; the battery itself was limited to a range of just 20 miles maximum; and despite the 'weather cheater' poncho that was available as an accessory, there was very little wet weather protection leading to a short production life.
Hoping to sell up to 100,000 units per year, by the end of October 1985 only 9,000 C5s had been built by Sir Clive Sinclair, and it wasn't long before production ended and the company that Sinclair had set up to produce the Sinclair C5 collapsed.
It was a shame for Sir Clive Sinclair who already had had an impressive list of revolutionary designs in his portfolio at the time including the ZX range of affordable home computers, the digital watch, the world's first slim-line pocket calculator and the world's first pocket television; and his fascination with electric vehicles led him to design the C5. Its failure also put an end to his plan to experiment with much larger designs such as a larger, four-seat electric vehicle, which could travel at speeds of up to 80mph.
Maybe he was just years ahead of his time?
The C5 can be seen as part of a visit to the whole Beaulieu attraction, which also includes Palace House, Beaulieu Abbey and World of Top Gear, and you'll get a chance to see just how the C5 utilised both pedal power and an electric motor to get going and keep going – and also just how exposed the driver was sat exposed to the elements in the open plastic body shell!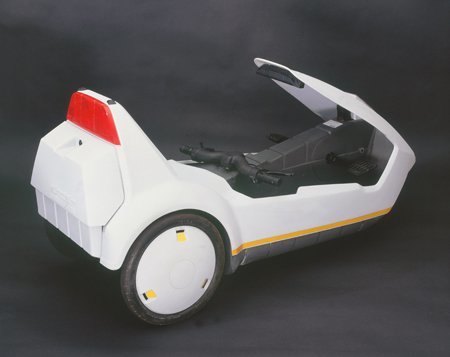 It was a bit cramped in there with the handlebars and other controls for steering, braking and acceleration between the driver's knees, and it as a bit wobbly to drive despite the design of the three-wheeled steel backbone chassis having been developed by sports-car experts Lotus Cars.
The electric motor powered the left-hand rear wheel, and despite claims to the contrary the C5 had a top speed of just 15mph, which was the fastest it was allowed to go by law at the time. But one of the most dangerous things about the C5, according to its detractors at the time (of which there were many) was that anyone over the age of fourteen could drive one AND you didn't need a driving licence either!
Built by Hoover at the their factory in Merthyr, Wales, there was a rumour (an incorrect one) that the engine, started by a single press of a button, was actually a washing machine motor, and many comedians of the time also pointed out that, as each C5 was supplied to its new owners in a cardboard box, it was actually safer to drive the box.
As Brits, we do love a bit of failure, so why not pop along to Beaulieu to see one of our best? For more details, visit
www.beaulieu.co.uk
.