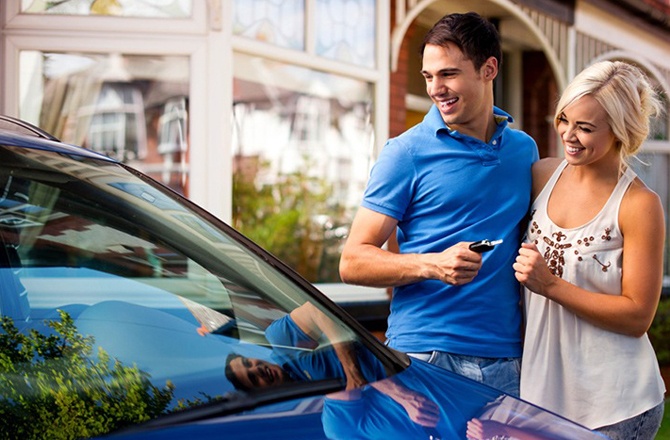 At Nationwide Vehicle Contracts, we aim to make leasing a car or van as easy as possible, with our Customer Service Advisors ready, willing and very able to guide you through the process with the minimum of fuss.
But, as the Car Expert website tells us, there are some questions you should be asking yourself before you take the leap into car leasing, so here are 5 questions you need to ask yourself (or the advisor) before you start leasing a vehicle. We will concentrate on cars, but they are also relevant for commercial vehicles too.
What type of car do I NEED (as opposed to WANT)?
What can I afford?
What types of car finance are open to me when leasing?
Do I actually understand what I am doing?
Do I really have to be COMPLETELY honest?
You really need to answer all these questions before you sign your life away (for 2 or 3 years at least) on a new car when leasing, and preparation is key here.
Let's take a look at each one individually.
1. What type of car do I NEED (as opposed to WANT)?
It's a difficult decision to make, and one that is easy to get carried away with.
You may want a Mercedes-Benz C Class Saloon but actually need a smaller car such as a Peugeot 108 to scoot around town in quickly.
You may want a BMW 2 Series Convertible to cruise the streets with the top down looking cool, but need a Land Rover Range Rover Evoque Hatchback because you have 3 children, all of whom need running about on a Saturday to dancing, football and the shops - at the same time!
It's all a case of what is right for you at this moment in time, and for you to make the right choice. There is no point getting a Mercedes SL Class if you are planning a family very soon and will really need a Nissan Qashqai.
Sorry! But there is no easy way to put it. You are a grown-up and need to act like one. Maybe when the kids have 'flown the nest' can you go for the Porsche 911 Cabriolet 991?
2. What can I afford?
Recent blog articles that we have done regarding Leasing Mistakes and budgeting for the new car explain the importance of fiscal frugality when it comes to the monthly payments that you must make when leasing a car.
Again, you need to be a big boy (or girl) and work out what you can afford without stretching yourself too much. Look to the future rather than living for the moment. Think about what is going on in your life and your money and finance situation - and what is likely to happen in the future.
3. What types of car finance are available to me ?
Once you have decided on the car and that you can afford it, it is then time to look at the different types of car finance on offer.
Our guide here https://www.nationwidevehiclecontracts.co.uk/guides/personal-leasing/contract-types explains the different types of leasing contract in more detail. Basically it all depends on what you will need at the end of the contract.
With Personal Contract Hire (PCH), you 'rent' the vehicle throughout the duration of your contract, and then return the vehicle at the end of the agreement, leaving the finance company to worry about depreciation values and disposal of the car.
With Personal Contract Purchase (PCP), you get the option to purchase the vehicle or return it to the finance company at the end of the agreement.
With Personal Lease Purchase (PLP), you agree from the outset that at the end of the contract, you will purchase the vehicle. It enables you to eventually buy a new car, without having to find the entire amount up front.
It is important that "you understand the implications of each type of car finance before you commit to anything so you don't get caught out later on. There are differences between a lease and a PCP, although the monthly payments may be fairly similar."
4. Do I actually understand what I am doing?
It is easy to get carried away by APRs and special offers, but it is vitally important that you understand that you are actually entering into a financial arrangement, and all the cashflow implications that come with it.
Make sure that you read everything involved with the agreement, all pieces of paperwork and emails that you are sent - and if you don't really understand anything, ASK ABOUT IT! At Nationwide Vehicle Contracts, our Customer Service Advisors will guide you through every step of the process, explaining clearly what it involves, and are ready for any questions you may have.
Don't feel embarrassed if you don't understand something. It is a lot to get your head around, and a lot of money involved. Take your time and ask if there is something that you don't understand.
5.Do I really have to be COMPLETELY honest?
I think you already know the answer to this question, but: Yes you do. Not only to the finance company and the leasing company, but also to yourself.
As Car Expert say: "Making a false application is fraud, which is a serious criminal offence. Don't lie on your finance application to try and help get your application approved, as it will probably be noticed and you will be declined and blacklisted by the finance company. It happens fairly frequently, and both dealers and finance companies have little patience for people who lie about their status to try and get finance. Even if it's not picked up immediately, it could well come back to bite you eventually."
And in the same way, be honest with yourself. Look at all the questions above and answer them truthfully. If you don't, then the consequences in the future may not be good!
"Taking out car finance doesn't have to be a scary situation, but you will be better off by doing your homework first and understanding exactly what you are signing up to. Rush into it, and you will usually pay considerably for your haste."
For more information on car leasing, check out our guide here, or contact one of our Customer Service Advisors here.