So beyond the motorsport and the motorfestivals and the daily commute, where else are you going to get your petrol-powered kicks in 2013?
From the cinema, of course!
Here are a few of the high-octane thrills you can expect to find in the films of 2013.
Gangster Squad
Out next week, this Sean Penn/Ryan Gosling vehicle is set in a corrupted 1949 Los Angeles. In dealing with the efforts of a group of LAPD outsiders to tackle widespread corruption, it looks to be an exciting cross between The Untouchables and LA Confidential. Come for the gripping plot, stay for the lush period setting – complete with all manner of beautiful classic cars, no doubt.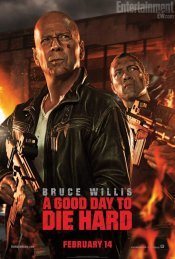 A Good Day To Die Hard
Coming very soon (Valentine's Day, by the looks of thing), the 5th instalment of the poignant and understated Die Hard series once more features Bruce Willis as John McClane – this time he's teaming up with his son! Those Russian gangsters simply won't know what's hit them! It's not clear yet as to whether their efforts to save the world will involve anything in the way of hot vehicular pursuits, but seeing as Live Free & Die Hard included a scene in which John McClane shot down a helicopter using a police car, chances are that you won't leave disappointed.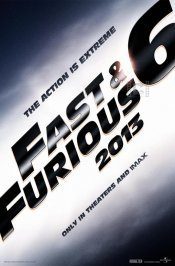 Fast & Furious 6
The sixth (sixth!) instalment of the popular (and loud) Fast & Furious series brings back Vin Diesel as Dominic Toretto. Early trailers indicate that this time he's quite fond of gardening and biscuits, though tension arises when he comes across a particularly tricky clue in the Times Cryptic Crossword. Just kidding. In Fast & Furious 6, the team find themselves in hot water once again as they attempt a "high-octane heist on the streets of Europe". Honestly, these things probably write themselves these days.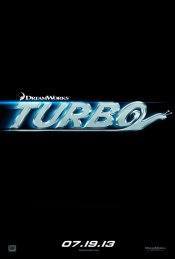 Turbo
Fun for the whole family! This Dreamworks CGI adventure features the voices of Ryan Reynolds & Paul Giamatti and concerns the exploits of a humble snail who somehow acquires the power of super-speed and enters the Indy 500. Clearly this is primarily one for the tykes, but if it's anything like Pixar's Cars, there'll be plenty of laughs for the adults alongside scores of faithful nods to the world of motorsports.
The Getaway
Ostensibly a remake of the 1972 Steve McQueen film of the same name, this one's actually an original story. Pictured above, Ethan Hawke plays Brent, who has to follow the orders of a mystery man (Jon Voight) in order to save his wife. This will no doubt result in no short amount of driving – often recklessly and at high speeds.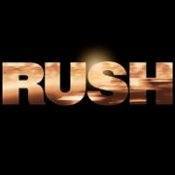 Rush
This one might become the Citizen Kane of car films. It's a true story set during the golden age of Formula 1 racing concerning the intense rivalry between James Hunt and Niki Lauda. Something for everyone!