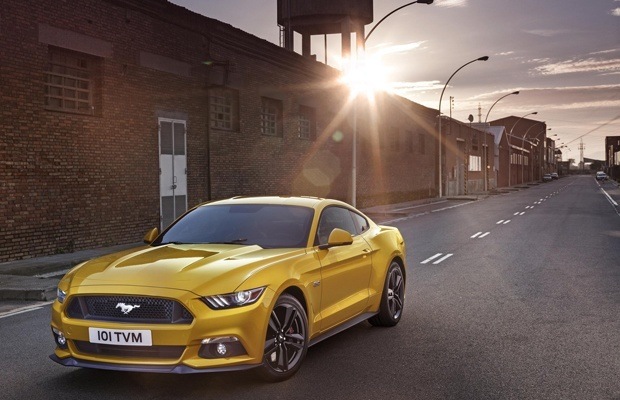 For customers looking for a dramatic performance and high-tech features, the all-new Ford Mustang could well be the car for you - and it is now available to lease from Nationwide Vehicle Contracts. Check out some outstanding deals here.
The new Ford Mustang has already made its debut at the 2014 Paris Motor Show and this year marks the first time after 50 years of production that the new Ford Mustang fastback is available to go on sale in Europe.
The popularity of the new Ford Mustang has resulted in a lengthy waiting list for UK buyers. Stephen Odell, Ford executive vice president, Europe, Middle East and Africa explains:
"The Mustang's reputation for performance and its iconic status as a symbol of freedom and optimism precedes it even in those parts of the world where the car has never been sold,"
"The new Mustang is modern, technologically advanced and creative, without forgetting the heritage that has inspired Ford customers for generations."
Ford Mustang has met a great success over these 51 years with more than nine million sales and over 8,194,018 Facebook likes, giving it the title of the world's most-liked vehicle on the famous social platform.
Roelant de Waard, vice president, Marketing, Sales & Service, Ford of Europe stated:
"The new Mustang is one of the most hotly anticipated cars ever, we are very excited to now give drivers in Europe the opportunity to experience the real thing,"
Ford Mustang's Design
The new Ford Mustang outstanding design and a strong character, such as the long sculpted bonnet and the short rear deck, has helped to keep the Mustang one of the most desirable cars on the market. Moray Callum, Ford's Executive Director of Design explains why this vehicle is so unique:
"You only get one chance to make a first impression and when you see this car, you immediately see a Mustang strong and true"
Some of the main design features that you will find in the new Ford Mustang are:
• A low roof height and wide stance
• Sleek profile enabled by steeply sloped windshield and rear glass
• Three-dimensional, tri-bar taillamps
• Contemporary execution of the iconic car's signature trapezoidal grille and shark-bite front fascia
Inside, the Ford Mustang boasts a large dashboard with an aviation-inspired look, giving the driver easy access to the controls. The new Ford Mustang also comes with a new rear suspension which contributes to the increased space.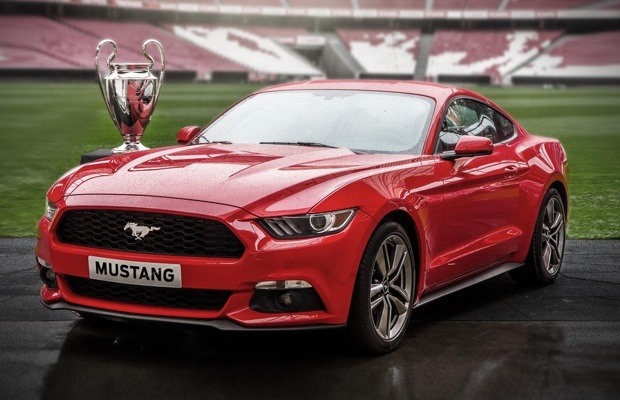 Ford Mustang's Driving Experience
Nobody can deny that the key to Ford Mustang's success is its strong performance. Ford has designed the new Mustang with decent power options and a new chassis style in order to satisfy European drivers.
The 5.0-litre V8 engine and all-new 2.3-litre EcoBoost engine deliver an outstanding performance with fuel efficiency and low CO2 emissions. Dave Pericak, Ford Mustang's Chief Engineer explains:
"This EcoBoost engine delivers where a Mustang driver expects it to with a broad, flat torque curve that pours out when you stand on it for easy passing or hustling down a twisty road,"
Ford Mustang's All-New Technology
The new Ford Mustang also comes with a variety of new technologies that deliver information and control when you need it most. The driver can choose from the Selectable Drive Modes to enhance performance. Another key feature of the new Ford Mustang is Ford's innovative SYNC 2 system with high-resolution, 8-inch colour touch screen that offers a handy access to audio, navigation and climate control.
Other key features of Ford Mustang include:
• Ford SYNC Bluetooth connection with voice control and USB port
• Rear view camera
• SYNC Emergency Assistance
• DAB Digital radio
• 6 way electric front seats
• Leather multifunction steering wheel
• Key free system with 'Ford Power' start button
• 19" 5x2 spoke black alloy wheels
To find out more about the Ford Mustang and to view our latest lease offers, simply follow the above links or call Nationwide Vehicle Contracts today on 0345 811 9595.