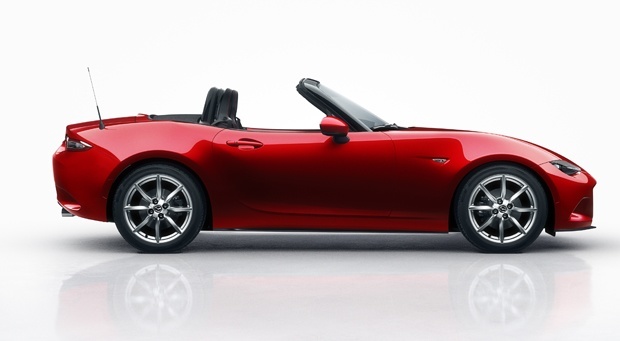 Originally first seen as the star of the show at Mazda's new facility the "Mazda Space" in Barcelona earlier this year, and 25 years after the original MX-5 was unveiled at the 1989 Chicago Auto Show, Mazda have revealed to the automotive world Mark VI of their legendary MX-5 sports car at the Paris Motor Show.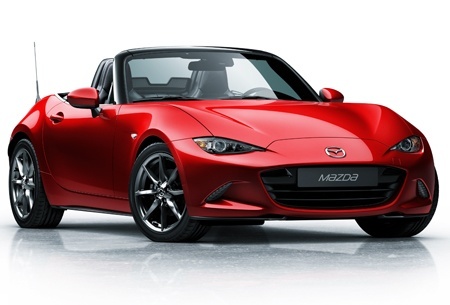 It comes at a great time for the Japanese automaker based in Fuchu, Aki District, Hiroshima Prefecture, as they are growing their business in terms of sales and profits – and they have great hope that this MX-5 model will help continue the trend.

The MX-5 was on show with the Mazda3, Mazda6 and Mazda CX-5, but despite the obvious attraction of these models, it was the new MX-5 that was the apple of many visitors' eyes in Paris.

Lighter by 100kg than the outgoing model – and therefore by association lighter on the road – the model that was on show in Paris featured SKYACTIV technology that included a SKYACTIV-G 1.5-litre petrol engine and six-speed SKYACTIV-MT manual gearbox, ready to make use of the roadster's rear-wheel drive layout and near perfect 50:50 front-rear weight distribution.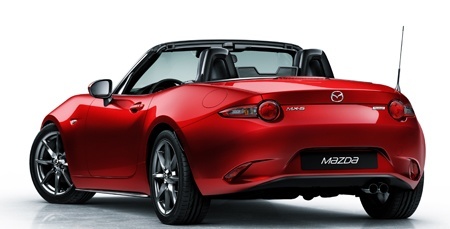 The breathtakingly sporty exterior of the car features a bit of a designers' dream with what they have called the KODO - Soul of Motion design; and it fits perfectly with the car's lower centre of gravity and longer bonnet along with character lines expressing vitality and motion.

And inside the new MX-5 is everything that you would associate with the close-fitting yet comfortable fit inherent in the world of an MX-5 driver, along with state-of-the art technology like i-ACTIVSENSE active safety technology and MZD Connect, the company's in-car connectivity concept.

In the past 25 years, almost 950,000 Mazda MX-5s have been produced and sold, making it the best-selling two-seater sports car of all time. There is no reason at all why that title should not be held by the Mazda MX-5 for a lot longer.