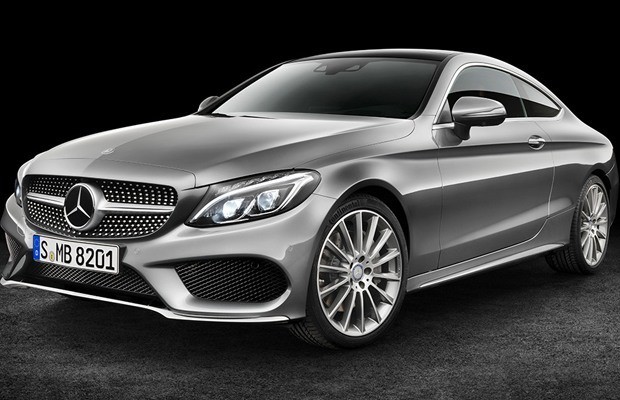 The New Mercedes-Benz C-Class Coupe - Everything You Need To Know
Joining the Mercedes-Benz C-Class family in December this year is the all-new Mercedes-Benz C Class Coupe... and boy, are we excited!
Boasting a new sporty exterior design, revamped interior and new levels of equipment, the new Mercedes-Benz C Class Coupe is sure to give its main rival, the popular BMW 4 Series Coupe, a run for its money when its released later this year. Prof. Dr. Thomas Weber, who is responsible for Group Research and Mercedes-Benz Cars Development, explains why:
"Our new C-Class Coupé continues the philosophy of our exciting coupés. It combines thrilling design with agile sportiness and modern luxury. The C-Class Coupé therefore clearly pledges itself to stylish driving enjoyment."
Exterior Design
On the outside, the new C-Class Coupe is sportier than ever before with a new front section, diamond radiator grille and long bonnet. As a matter of the fact, the new model is 60 millimeters longer than the previous C Class Coupe, boasting a more powerful look without compromising on traditional Mercedes-Benz coupe characteristics.
In comparison to the C-Class Saloon, the new C-Class Coupe's dropping line lengthens further past the rear wheel arch and its suspension is 15 millimeters lower making it even sportier in combination with the standard 17-inch wheels. Add to this a high beltline, frameless doors and the free-standing exterior mirrors and you're onto a winner.
Interior Design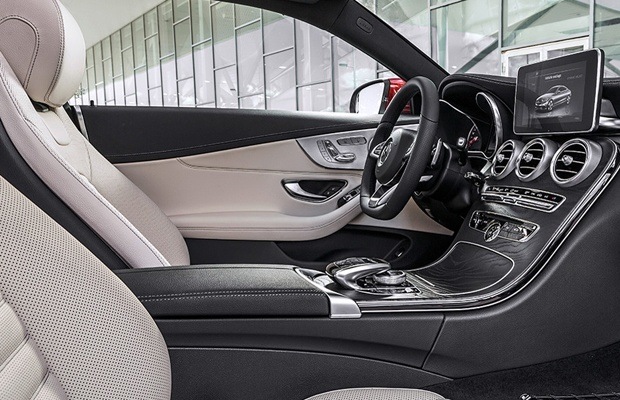 Inside, the new C-Class Coupe brings together emotion with intelligence, following the typical Mercedes-Benz standards and philosophy. However, there are some significant updates on the new model in order to emphasise its sporty character, such as the updated information dashboard, new personalised trim elements and special colour combinations.
The new C-Class Coupe also boasts integral sport seats and automatic belt feeder for increased comfort and convenience. What is more, the new model has an 80 millimetre longer wheelbase and is 95 millimetres longer and 40 millimetres wider.
Power and Performance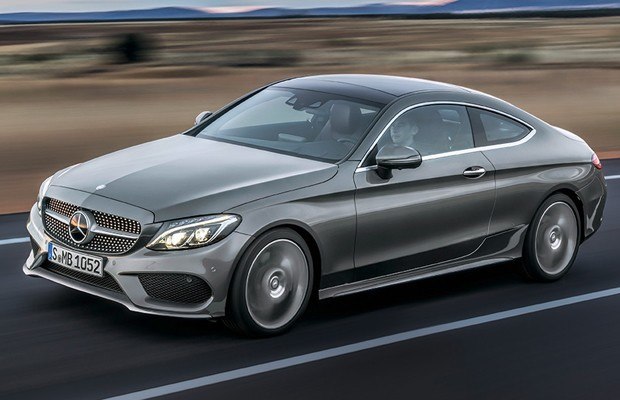 Nobody can deny that the key to Mercedes' success is its strong performance and the new C-Class Coupe is no exception. The new model comes to life with a strong and efficient range of four-cylinder petrol and diesel engines for power and performance when you need it most. The new C-Class Coupe also consumes up to 27 percent less fuel than its predecessor and is Euro 6 emissions compliant.
Technology
The all-new C-Class Coupe comes with a variety of technologies for information, safety and driver control when you need it most. More specifically, some of the features of the new C-Class Coupe will be:
• Climate control with satellite navigation
• Adaptive front airbags for driver and front passenger, additionally with a kneebag on the driver's side
• Side protection systems: Thorax/pelvisbags for driver and front passenger plus front and rear windowbags, with rear sidebags available as an option
• Mercedes-Benz Apps
• Mercedes connect me: connected with the car
• Display with resolution of 960 x 540 pixels
The all-new Mercedes-Benz C-Class Coupe is due to hit UK roads in December 2015.