THE NISSAN QASHQAI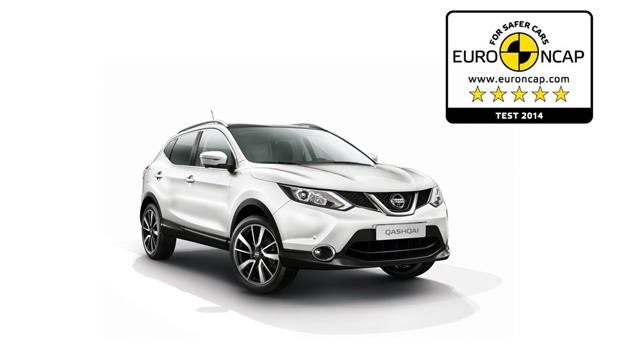 Following the five stars given to both the new X-Trail and the new Pulsar, Nissan has made it a EURO NCAP hat trick in 2014 with the Nissan Qashqai scoring more points for safety than any other car in its class tested throughout 2014, This has led to Nissan claiming that the "Nissan Qashqai is the safest small family car you can buy," thanks to a host of new and innovative safety features, including the Nissan Safety Shield.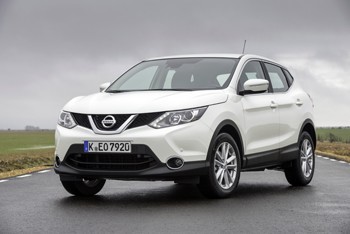 Top points for protection
In the independent tests undertaken by EURO NCAP, during front impact tests, the dummies used gave the Qashqai top marks with the passenger compartment of the staying stable, helping to protect both the knees and femurs of both the driver and passengers. The driver dummy managed to score maximum points, protecting all body regions; and this was the score that the side barrier collision test provided.
The new Qashqai also got the chance to show that it was designed and engineered to offer the best possible levels of protection for children, as shown by the results of the Child Occupant tests, based as they are on readings from the child dummies used in the tests, scoring maximum points for its protection of an 18-month old infant.
And finally, no surprise in the report detailing that the Qashqai's front bumper scored maximum points for the protection provided to pedestrians' legs.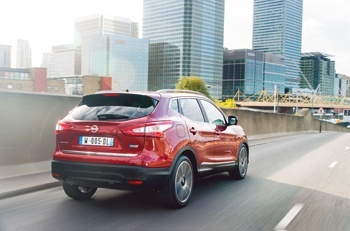 Top points for safety features
The Nissan Qashqai has a highly advanced network of safety features - a key factor in its strong Euro NCAP performance.
Packaged under the umbrella of what is known as the Nissan Safety Shield, the new Qashqai features electronic systems such as Forward Emergency Braking, Driver Attention Alert, Lane Departure Warning, High Beam Assist, Traffic Sign Recognition, Blind Spot Warning and Moving Object Detection; all of which "combine to offer the driver and occupants extremely high levels of passive protection."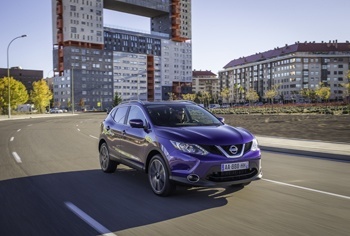 The success story continues...
"Designed, engineered and built in Britain, the Nissan Qashqai continues to deliver an unrivalled package of technology, safety, practicality and efficiency."
In fact, the 'awards' from the Euro NCAP test results are just some of the many plaudits that the Nissan Qashqai has received since launch, including What Car's Small SUV of the Year 2014 revealed last week.
No wonder that a new Qashqai makes its way off the production line at Nissan's record-breaking Sunderland plant every 61 seconds.