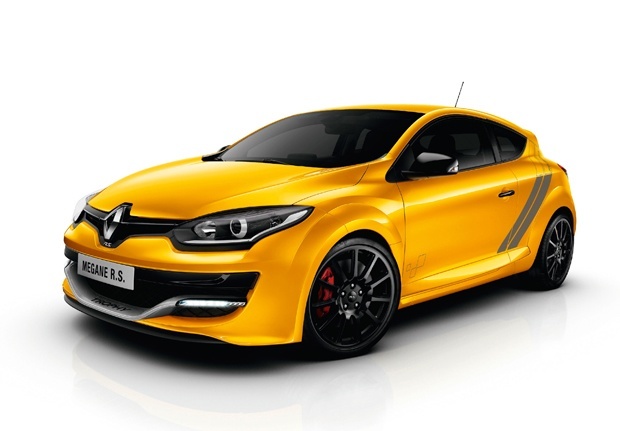 The new 275 Trophy is the latest in a line of limited edition Megane Renaultsport cars, carrying on the tradition of exclusive, performance-oriented Renaultsport models that started back in 2011 with the 265 Trophy and continued with the Red Bull Racing RB8.

The top-of-the-range Renault Mégane has had a facelift consisting of a technical upgrade and a bespoke look, and now offers an even sharper performance than before.


Starting with the Technical upgrades.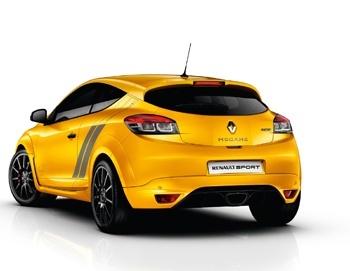 The Renaultsport is already renowned and envied both for its on-road performance and sublime track handling, and now the Mégane Renaultsport 275 Trophy has the Cup chassis with limited slip differential as standard, just to give it that little extra that the car connoisseur is looking for.
And it's not short of power either as Renaultsport's engineers have worked tirelessly on the car's powerplant to extract yet more power – and they have achieved it with an additional 10 horsepower having been extracted from the two-litre turbocharged petrol engine. This means that it can quite boastfully reach 275hp, with peak power attained at 5,500rpm, with maximum torque (360Nm) available across a broad rev-band from 3,000 to 5,000rpm.
And despite all this extra power, both fuel consumption and emissions have been considered with care and staying at a pretty constant 37.7 mpg and 174g of CO2/km respectively, with the latter benefitting from the association between Renaultsport and Akrapovic (the manufacturer of benchmark exhaust systems for motorcycles and performance cars) creating the standard fitment of a titanium exhaust system. All of this is done, unlike the F1 engines, with the car creating a "specific, more raucous bark that is sure to appeal to those who appreciate sporty engine notes."
Moving on to the Equipment Package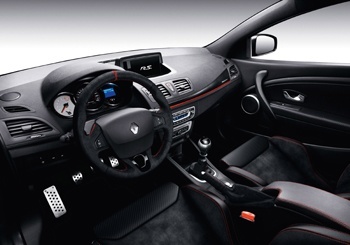 It's pretty motor sport orientated.
The Mégane Renaultsport 275 Trophy is the first car to benefit from Renaultsport's partnership with world-renowned damper manufacturer, Öhlins with optional adjustable Öhlins Road & Track dampers with steel springs which allow drivers to adjust their damper settings easily and unaided. Available – as they are already - on the Mégane N4 rally car.
There is also an option for the Mégane Renaultsport 275 Trophy to be fitted with track-ready MICHELIN Pilot Sport Cup 2 tyres – an ultra-high performance solution developed jointly by Michelin and Renaultsport specifically for this new limited edition front-wheel-drive car.
Then the look.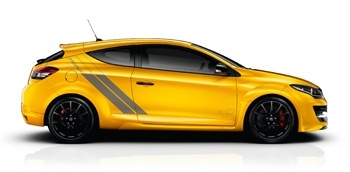 Exclusive styling is there, inside and out, with the Mégane Renaultsport 275 Trophy, led from the outside by Trophy branding on the silver F1-style silver blade, with personalised body sides featuring Trophy decals.
As you would expect from a limited edition car that features high standards of materials and design, the carbon exhaust tail pipe, too, is the work of Akrapovic.
Inside the Mégane Renaultsport 275 Trophy you will find the expected leather and Alcantara Recaro bucket seats with red stitching with Renaultsport badging on the headrests; and then you can enjoy (after a fashion) visible red stitching for the Alcantara steering wheel trim and handbrake gaiter, as well as an alloy gear lever knob.
"The new halo model for the Megane range is set to make its UK debut at the Goodwood Festival of Speed 2014 in June. It will be sold in 20 countries worldwide, with UK specification details to be confirmed in June and first deliveries in October."