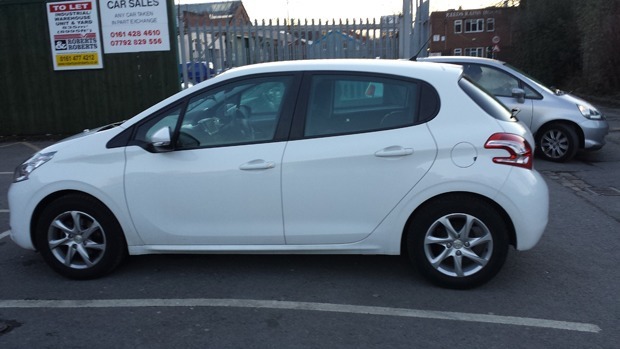 Everyone has their favourite colour when it comes to choosing what shade they like to drive around in, and here in the UK, for the second year in succession, that colour is WHITE.
Figures released by the Society of Motor Manufacturers and Traders (SMMT) show that of the 2,476,435 new cars registered in 2014, 22.2% were white – and this is the highest proportion of white cars registered in any year since records began in 1996.
BUT IT HASN'T ALWAYS BEEN THAT WAY
Back in 2005, less than 1% of the UK's new car buyers chose their car to be white, and it took 5 years until 2010 before that figure had grown to 10% where is was in 6th place, with black and silver taking the top two slots.
So this strong upturn in the uptake of white cars is a great result for the white car paint makers of the world.
In 2014, black cars (19%) were demoted to 2nd place again but this time followed by grey cars (14%) with the colour silver - for so long the colour of choice (it was No. 1 back in 2010) - way down in 6th place with 13% of the total new car market along with red and blue.
The best-selling white cars were Ford Fiestas with 25,845 being sold in 2014 - and the choice of white is also good news for the car cleaning industry too! Sales of car cleaning products are tipped to rise as is the number of car cleaning businesses (static or mobile) and car washes in the UK.
I bet that car buyers weren't thinking about THAT when they took delivery of their gleaming new white car!