It's awards time again (as it seems to be every month, but let's not quibble) and the Audi A3 has picked up the 2014 World Car of the Year award – the second time that Audi have scooped it the Audi A6 victory back in 2005.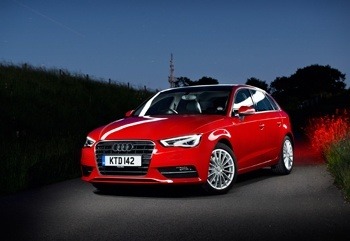 Voted for by an international jury panel comprising 69 top level automotive journalists from 22 countries around the world, the Audi A3 beat off challenges from 23 other cars and Rupert Stadler, Chairman of the Board of Management of AUDI AG, said about the A3: "The Audi A6 was the first ever winner of this award and we are delighted that the Audi A3 has repeated that achievement by being voted 2014 World Car of the Year. The Audi A3 showcases Audi's technical competence in all aspects of car making, not least in the areas of lightweight technology, drivetrain, mobile infotainment and driver assistance systems. This major award win is an achievement that the whole company can celebrate."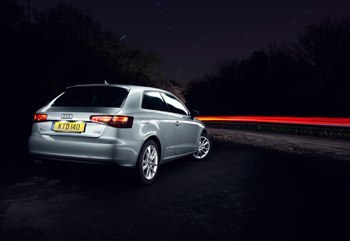 The voting jury were equally as effusive about the Audi A3: "It might borrow styling hints from its bigger brothers, but the A3 still offers classic, chiseled contours and even better interior trim levels. With a superb choice of engines and 4 body styles, the A3 range packs a hefty premium punch in the small luxury segment. Audi should be complimented for making this A3 ride like no other A3. All the old shimmer over rough surfaces has gone, replaced by a silky smooth ride that approaches limousine quality".
Here in the UK, the new Audi A3 is available as a three door, Sportback, Cabriolet and Saloon in a range of TFSI petrol and TDI diesel engines. And later in 2014, Audi will be introducing the e-tron version of the A3 Sportback with an electric engine capable of a 31 mile all-electric drive.
By winning the World Car of the Year title, Audi maintain their position as the car manufacturer with the most World Car of the Year titles having previously won three World Performance Car titles, two World Car Design of the Year titles and the first ever World Car of the Year title. So their 7th title is equally as pleasing for Audi.
Previous World Car of the Year winners are the Volkswagen Golf, the Volkswagen Up! in 2012, the Nissan Leaf in 2011, the Volkswagen Polo in 2010, Volkswagen Golf in 2009, the Mazda2 / Mazda Demio in 2008, the Lexus LS460 in 2007, the BMW 3-Series in 2006, and the Audi A6 in 2005.