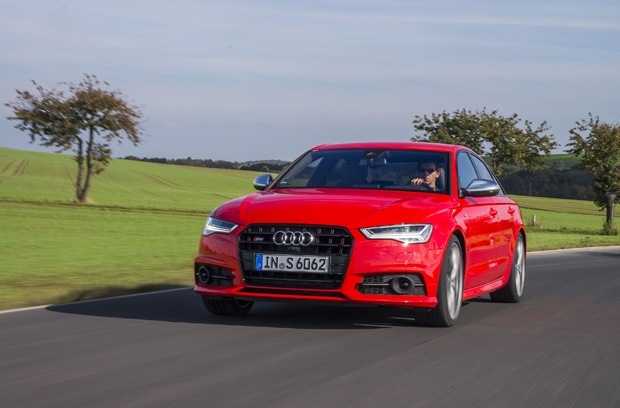 It's a case of even more miles per gallon for the economy-focused Audi A6 as the new fleet, complete with a plethora of improvements, prepares itself for UK ordering

It's always been a holy grail for the engineers at Audi, but it seems that their relentless pursuit of efficiency has landed them (or rather us) with an even more frugal version of the already critically acclaimed A6 ultra executive saloon as part of the new UK range; one that manages to get even more mileage out of each gallon than its recently introduced predecessor, emits as little as 109g/km of CO2 and yet doesn't compromise the attraction of S line sports specification.

The new models join an A6 line-up that already promises revisions in style, lighting, infotainment and transmission; and the A6 versions will be reaching their drivers in December too, with the high performance S6, S6 Avant and RS 6 Avant models following shortly afterwards next year.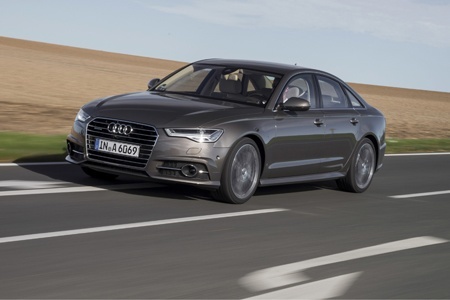 FIGURES TO DIE FOR

Let's look at what all this means with a few examples.

The A6 2.0 TDI ultra Saloon with S tronic twin-clutch transmission is already one of the most-efficient models in the range with the potential for up to 64.2mpg and low emissions of just 114g/km; buut now it has increased its range to 67.3mpg and cut its emissions to 109g/km in SE form with 17" alloy wheels (18" with S-Line specification.)

When you take a look at the Avant versions of the TDI ultra SE, we see an improvement to a CO2 figure of 114g/km for S tronic versions (and a combined fuel economy figure of 61.4mpg) or 118g/km (and 60.1mpg) for those versions that feature manual transmission.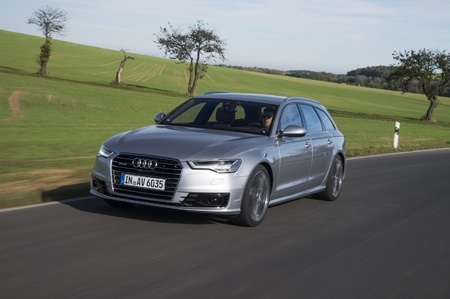 PERFORMANCE TO DIE FOR

Normally, frugality means that power and performance are compromised – but not here! Thanks to peak outputs of 190 PS and 400Nm, the latter available between 1,750 and 3,000rpm, the A6 TDI ultras are able to produce strong and responsive performances, with the S tronic saloon achieving a 0-62mph of around 8.2 seconds all the way up to a top speed of 144mph.

A lot of this is down to an internal engine arrangement between pace and frugality via the fully redeveloped seven speed S tronic twin-clutch transmission (replacing) the previous eight-speed multitronic continuously variable transmission in front-wheel-drive models. The rapid fire gear changes in the updated transmission help the car to build momentum, and there is also the addition of a new 'coasting' function, activated when efficiency mode is selected in the standard Audi Drive Select system, that allows the engine to 'freewheel' in neutral once the accelerator is released. For six-speed manual gearbox lovers there is the bonus of knowing that your particular love (available as an alternative in ultra models) has also been redesigned to make it lighter and able to achieve lower friction.

Efficiency gains are also a direct result of improvements to the engine start-stop system, and with the S-Tronic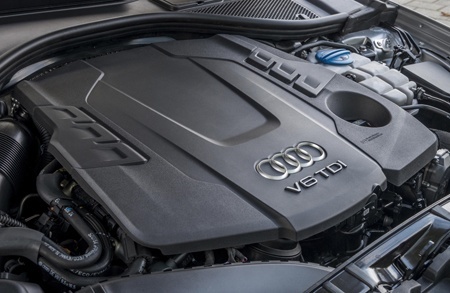 Four or six-cylinder TDI range

The Audi A6 ultra models are joined in the new A6 Saloon and Avant ranges by four other versions powered by three V6 TDI engines that also comply with the Euro 6 emission standard.

The 3.0-litre six-cylinder TDI 'clean diesel' units kick off with a single-turbo V6 with 218PS with either front-wheel-drive or quattro all-wheel-drive, along with a 272PS variant, also with a single charger, which is linked exclusively to quattro drive. And right at the top of the range we find the 3.0 TDI clean diesel biturbo version that produces 320PS, is paired with an eight speed tiptronic automatic transmission, and is also allied exclusively to the quattro drivetrain. All other V6 options are linked to a seven speed S tronic twin-clutch transmission.

LOOKS TO DIE FOR

All of these vitally important changes that have been made under the skin of the new A6 and A6 Avant are just the tip of the iceberg, complemented as they are by exterior design enhancements that have managed to create an even more streamlined look - changes to areas such as the Singleframe grille, the air inlets, the bumpers, the side sills, the rear lights and the tailpipes.

But there is one particular exterior highlight on the Audi A6 that the designers at Audi are particularly proud of; the addition of xenon headlamps as standard for UK A6 SE models, and LED headlights with dynamic 'sweeping' rear indicators for S line versions and above.

These Matrix LED headlights, that include dynamic front indicators, are made up of clusters of LED bulbs that can be individually dimmed when sensors detect oncoming or diverted when following traffic , and are optional for all A6 and S6 variants and standard for the RS 6 Avant.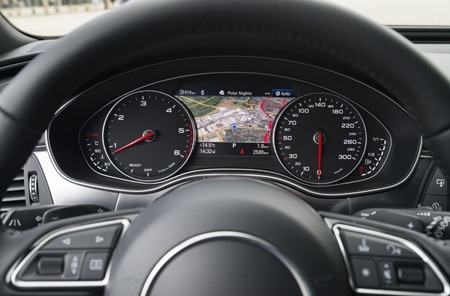 When it comes to the interior, already renowned for its uncompromising quality and exceptional premium class ambiance, somehow they have found things to change for the better. One key change is the addition of a new Lunar Silver upholstery and headlining colour choice for S line versions (instead of just black); and there are also other subtle detail enhancements, including an upgrade from dual-zone to deluxe four-zone climate control, new gear lever designs and additional chrome detailing.

When it comes to infotainment, Audi have introduced new versions of the top-of-the-line MMI navigation plus and Audi connect elements. MMI navigation plus is based around an 8" retractable colour monitor, uses an even more powerful Tegra 30 graphics processor from Nvidia, and includes MMI touch for touchpad control; and Audi connect now brings "tailored Internet-based services and new media streaming apps to the car via the latest LTE high speed data transmission standard for ultra-fast 4G click-through and download functionality," including an Audi phone box option.

And Audi haven't forgotten the now obligatory range of driver assistance systems by including adaptive cruise control with stop & go function, Audi side assist, Audi active lane assist, Night Vision assistant , and a whole portfolio of Audi pre sense safety systems.

The Audi A6 just continues to astound us all.