Late March sees the more powerful EU6-compliant A6 2.0 TDI ultra arrive in the UK as Audi start to try and break into the efficiency market with a new range of models.
It's always exciting when a new range of models is announced, and when Audi are the car manufacturer doing the announcing, it is time to sit up and take notice.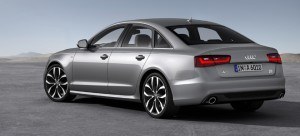 So, as Audi reveal that they will be providing the driving world with a new range of Audi 'ultra' models that focus on economy (and company car viability), the new A6 ultra TDI arrives on our shores in March to spearhead the charge, complete with cost-effectiveness and without any loss of power or specification.
Audi Board Member for Development, Prof. Dr. Ulrich Hackenberg explains what the whole point behind it all is: "The latest TDI technology, ultra-efficient transmissions, advanced exhaust aftertreatment – customers will hardly see anything, but they'll notice the effects of powerful acceleration and, thanks to extremely low fuel consumption, when paying at the gas station. The Audi ultra models score points with big advantages for everyday operation – just what customers appreciate."
The Saloon and Avant-based A6 TDI ultra variants boast a new 2.0-litre diesel engine that takes the place of the previous 177PS unit, helping the car comply with forthcoming EU6 emissions regulations while at the same time increase power to 190PS and torque to 400Nm from 1,750 to 3,000rpm.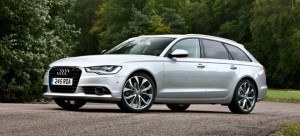 When the A6 ultra launches in the UK in March, you'll see that the eight-speed multitronic CVT that was there in four-cylinder models has been superceded by a completely redesigned seven-speed S tronic twin-clutch transmission, minimalising internal friction, increasing the efficiency in oil supply and a making use of a centrifugal pendulum-type absorber that "counteracts undesirable vibrations and allows low-noise driving at very low engine speeds." Manual transmission models will be available later in 2014.
It's all well and good telling the world that the Audi A6 ultra offers up significant gains in performance and everyday driveability, but it is the efficiency of the car that Audi are most proud of; offering up significant benefits not only to the environment with CO2 output reduced by up to 14% but to the driver's wallet with major fuel economy savings.
This is the explanation of all that side of it when it comes to the technology from Audi Head of Powertrain Development, Dr. Stefan Knirsch: "An innovative, highly efficient SCR system removes nitrogen oxides from the exhaust. This measure means that the new ultra models will of course meet the future Euro 6 emission standards while achieving lower fuel consumption."
Basically what this means is that the combined economy and emissions in the new A6 ultra 2.0 TDI with the seven-speed S tronic transmission show up to 64.2mpg with CO2 output of just 114g/km with the similarly equipped Avant models offering up to 61.4mpg with 119g/km.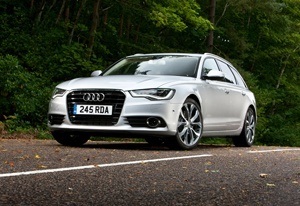 Needless to say, these lead to reductions in CO2-related Vehicle Excise Duty rates and benefit-in-kind liability for business drivers.
That's it with all the reductions. The specifications are the same for the core A6 – and that includes all the alloy wheel options available SE, S line and Black Edition specification, full leather upholstery, MMI Radio Plus with 6.5-inch retractable colour display and DAB digital radio, SD card-based satellite navigation, light and rain sensors, cruise control, keyless go and the Audi parking system plus with acoustic and visual guidance.
And that's what I call efficient!