DON'T BE DYING FOR A DRINK!
"So this is Christmas, and what have you done": words you want to hear over the radio or even (at a push) on a karaoke stage – but most definitely not at the scene of an accident with you at the wheel having taken a breath test and failed it!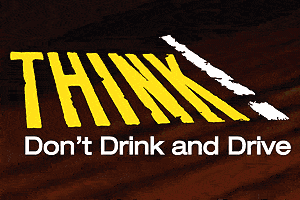 As flippant as that may sound, it should make you think, because the consequences of intoxication behind the wheel this Christmas time (or any time) can be catastrophic to you, your family, and the families of others. No matter how little you think you may have drunk, or how much you have sobered up after the night before, alcohol in your bloodstream can affect your reactions and decision making, so not only is there a new Drink Driving campaign on the telly and on posters, but also a plethora of advice from people in the know, like Britain's top advanced driver, Peter Rodger of the IAM.
"This time of year brings with it brandy pudding, mulled wine and Christmas parties. If you're heading out for a few drinks, make sure you have planned your journey home before you start, so that you don't drive after a drink."
So what can you do to make sure that you do not become a part of the statistics that are trotted out on the news in late December and early January; but more importantly to make sure that anyone you could be involved with as you drive (or drive with) at Christmas and New Year aren't part of those statistics too?
Here are Mr Rodger's tips:
The oft-quoted adage that one or two pints is OK is wrong! Alcohol consumption and alcohol absorption are strange and immeasurable bedfellows dependent on body size, food consumed and speed of consumption (to mention a few of the equation elements) and trying to calculate whether or not you have consumed enough to tip you over the drink driving limit is almost impossible. So don't even try to guess!

Drinking at home or at parties are usually bigger than those given in a pub, mainly when it comes to wines and spirits, so it is easy to under-estimate just how much you have had. Don't!

Be aware that when it comes to measures of wine in pubs that pub measures of wine have got bigger, and that over the years that the alcohol content of drinks has also increased; so don't be fooled by "I've only had one glass; I'll be OK." You might not be!

A good idea for a night out is to find or appoint a designated driver. However, if that is you, or you are driving anyway, and you find yourself having a drink when you didn't expect to – don't risk getting into your car. Taxis and buses are better options, or maybe there is a family (non-drinking) family member or friend who could pick you up. Best leave the car where it is, preferably in a safe place not blocking any traffic and unlikely to get a parking ticket.

And if you aren't the designated driver, or are offered a lift from someone who HAS been drinking, don't accept that lift and try to persuade them not to drive – for everybody's sake.

Remember that, if you are involved in a road accident, whether or not it was your fault that you will be breathalysed – and if you are over the limit, somebody else's mistake could become your problem.

Not all drink driving problems happen on the night. It takes a good time for alcohol to get out of your system, and a previous night's drinking session can easily put you over the limit the following morning. So if you are planning a heavy (or even medium) session then make sure that you organise alternative travel plans for the next day.

It's not just the danger to yourself and others that drink driving is responsible for. The cost to an individual of prosecution and guilt is estimated to be around £50,000 if you are convicted, through job loss and all the other consequences such as licence loss.
Peter Rodger concludes: "Driving is not a good mixer – it doesn't go well with spirits, beer or wine. Either drink or drive – you cannot do both. Be rigid – people will respect you for not mixing the two things."