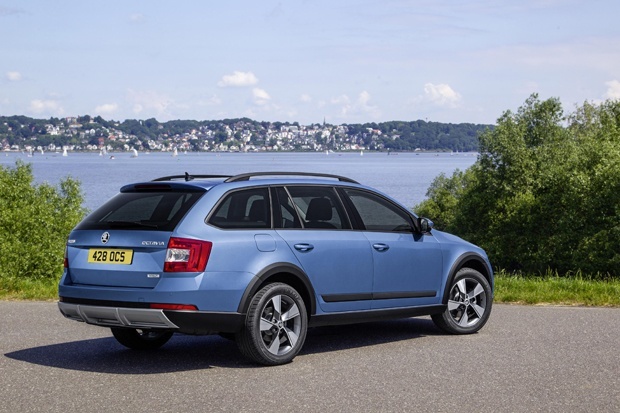 Skoda have released their latest addition to the Octavia range; the second-generation Octavia Scout – "a unique all-rounder that combines off-road ability with exemplary on-road refinement" and, of course, the practicality for which Skoda are renowned.

The Octavia Scout's original design is based on the Skoda Octavia Estate, and has been around since 2007, selling 53,600 by the end of 2013, 8% of all Estates sold in that period.

So it is time to bring the Octavia Scout kicking and screeching into the next decade, bigger in size and with a significant increase in specification. Yet somehow, despite these increases, the new Octavia Scout is 20% cleaner when it comes to emissions and 20% more fuel-efficient than the previous Scout incarnation – reductions that mean an increase in both running-cost savings and peace of mind when it comes to saving the world!

Featuring an advanced, fifth-generation Haldex clutch transmission, the new Octavia Scout is available with 2 engines and transmissions from launch: a 2.0 TDI 150PS with a six-speed manual gearbox and a 2.0 TDI 184PS with a six-speed DSG as standard.

The 2.0 TDI 150PS engine will give the driver 55.4mpg on the combined cycle with CO2 emissions of 129g/km, while the range-topping 2.0 TDI 184PS will give up 55.4mpg with CO2 emissions of 134g/km.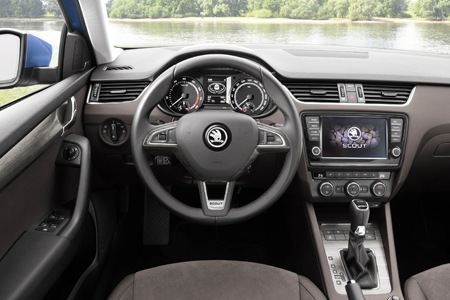 Inside the Octavia, there's even more space than you could imagine – and you could imagine a lot from the start so be prepared to be surprised – and a whole host of safety and comfort systems that you would associate with a car that is fully prepared to go off-road as well as travelling along the highways, byways and motorways of the world. And that includes up to nine airbags and Crew Protection Assistant for vehicle safety in crash situations as well as a Driver fatigue sensor as standard.

There are also optional extras available such as Intelligent Light Assistant, Park Assist and a rear-view parking camera.

The Scout Movement is on its way back into your lives. Be prepared!