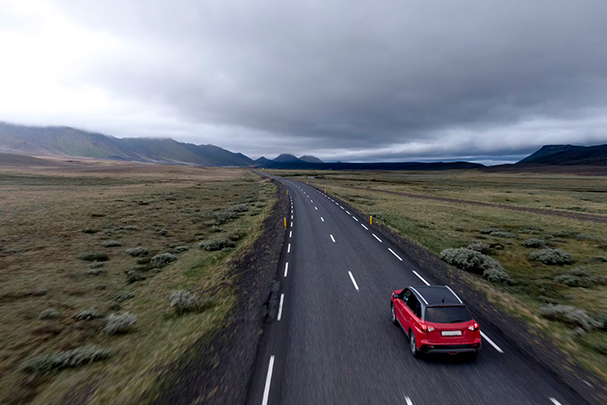 Nationwide Vehicle Contracts explores the world of audiobooks and help you choose the best ones to enhance your road trips
Embarking on a road trip can be a thrilling adventure, but even the most scenic routes can start to feel long after a while. That's where audiobooks come to the rescue, transforming tedious hours behind the wheel into captivating journeys through storytelling. In this blog, we'll explore the world of audiobooks and help you choose the best ones to enhance your road trips. Whether you're an adventure seeker, a romantic soul, or a mystery enthusiast, we've got recommendations for you. So, fasten your seatbelt, and let's dive into the world of audiobooks that will keep you entertained on the open road.
Choosing the Right Audiobooks
Selecting the right audiobooks is crucial for a successful road trip. Consider your genre preferences – do you enjoy thrillers, romances, mysteries, or something else? The genre you choose can set the mood for the entire journey. Additionally, think about the length of the audiobook. For a short weekend trip, a novella or a shorter novel might be ideal, while longer epics are perfect for extended cross-country journeys. Don't forget to pay attention to the narrator's voice. A captivating narrator can bring the story to life and make the miles fly by.
Genres for Every Road Trip
One of the great things about audiobooks is their versatility. They can cater to a wide range of tastes and preferences, making them the perfect companions for different types of road trips. Whether you're an adrenaline junkie, a romantic at heart, a mystery enthusiast, a sci-fi/fantasy fan, or simply seeking knowledge and inspiration, there's a genre of audiobook for every road trip.
Here are some genre recommendations to suit your journey:
Adventure and Thriller: If your road trip is all about action and excitement, opt for adventure and thriller audiobooks. Titles like "The Reckoning" by John Grisham or "Into the Wild" by Jon Krakauer will keep you on the edge of your seat.
Romance: Inject a touch of love and passion into your journey with romance audiobooks. "The Notebook" by Nicholas Sparks or "Outlander" by Diana Gabaldon will warm your heart as you travel.
Mystery and Crime: If you enjoy solving puzzles and uncovering secrets, go for mystery and crime audiobooks. Engage your inner detective with thrilling titles like "Gone Girl" by Gillian Flynn or "The Girl with the Dragon Tattoo" by Stieg Larsson.
Science Fiction and Fantasy: Escape to otherworldly realms with science fiction and fantasy audiobooks. Titles like "Dune" by Frank Herbert or the "Harry Potter" series by J.K. Rowling will transport you to fantastical worlds.
Non-fiction: If you prefer real-life stories and insights, explore non-fiction genres. For travel enthusiasts, consider "Eat, Pray, Love" by Elizabeth Gilbert, or if you're seeking personal growth, dive into self-help audiobooks like "The Power of Habit" by Charles Duhigg.
These genre recommendations can cater to various moods and interests, ensuring that your road trip is not just about the destination but also about the journey itself. So, whether you're in pursuit of thrills, romance, mysteries, or knowledge, there's an audiobook genre that's a perfect fit for your road trip adventure. Choose the one that resonates with you, and let the storytelling commence as the road unwinds before you.
Classic Audiobooks
When it comes to selecting audiobooks for your road trip, you can't go wrong with classics. These timeless tales have captured the hearts of readers for generations and continue to offer an enriching experience. Here are some classic audiobooks that make for perfect companions on the open road:
To Kill a Mockingbird by Harper Lee: This Pulitzer Prize-winning novel explores themes of racial injustice and moral growth. The audiobook, narrated by Sissy Spacek, brings the story of Scout and Atticus Finch to life with a compelling and heartfelt performance.
The Great Gatsby by F. Scott Fitzgerald: F. Scott Fitzgerald's iconic tale of the Roaring Twenties, narrated by Jake Gyllenhaal, captures the allure and decadence of the era. It's a classic story of ambition, love, and the American Dream.
Moby-Dick by Herman Melville: Take a deep dive into the world of Captain Ahab and his relentless pursuit of the white whale. The audiobook version, with a captivating narration, makes this epic novel an engaging choice for long road trips.
These classic audiobooks not only provide great entertainment but also offer valuable insights and timeless storytelling. Whether you're revisiting old favourites or discovering these classics for the first time, they are sure to add depth and enjoyment to your road trip. So, load up your digital library with these literary treasures, and let the words of the masters accompany you on your journey.
New Releases and Bestsellers
For those who want to stay up to date with the latest literary trends or enjoy audiobooks that have received critical acclaim, there's a wide selection of recent releases and bestsellers to choose from. Here are some audiobooks that are currently making waves in the literary world:
Where the Crawdads Sing by Delia Owens: This atmospheric novel has been a bestseller for a while. It combines mystery, romance, and a deep connection to nature. The audiobook, narrated by Cassandra Campbell, beautifully captures the essence of the story.
Becoming by Michelle Obama: Michelle Obama's memoir is a powerful and inspiring account of her life. Her own narration in the audiobook provides a personal touch to her story.
The Silent Patient by Alex Michaelides: This psychological thriller has taken the literary world by storm. With a gripping plot and a shocking twist, it's perfect for keeping you engaged during your journey.
These audiobooks have garnered critical acclaim and are in high demand, making them excellent choices for your road trip. Whether you're into mystery, memoirs, thrillers, or thought-provoking fiction, you're sure to find something that piques your interest and keeps you entertained while on the road.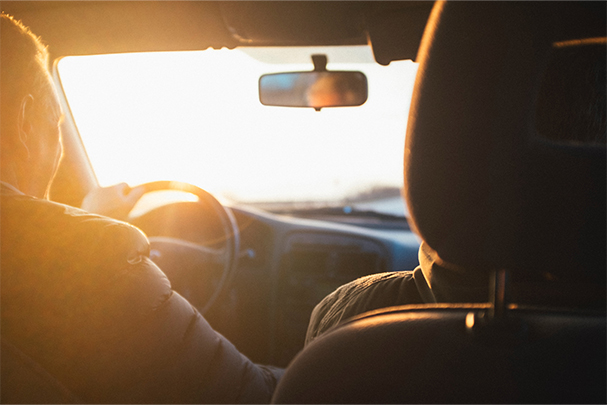 Family-Friendly Options
Planning a family road trip? Keep everyone engaged and entertained with these family-friendly audiobooks, which include children's stories and young adult novels suitable for all ages:
Children's Stories:
Harry Potter series by J.K. Rowling: Enter the magical world of Harry Potter with the series narrated by Jim Dale or Stephen Fry. Perfect for families who want to embark on a fantastical journey together.
The Chronicles of Narnia by C.S. Lewis: This classic series is a beloved tale of adventure and wonder. Narrated by acclaimed actors like Kenneth Branagh, it's an excellent choice for family road trips.
Winnie-the-Pooh by A.A. Milne: Join Pooh Bear and his friends in the Hundred Acre Wood with this heartwarming classic. Narrated by Stephen Fry, this audiobook is sure to delight young and old alike.
Young Adult Novels:
Percy Jackson and the Olympians series by Rick Riordan: Follow Percy Jackson's adventures as a demigod in a world of Greek mythology. The series is narrated by Jesse Bernstein and offers a thrilling experience.
The Hunger Games by Suzanne Collins: Katniss Everdeen's journey in a dystopian world is captivating. The audiobook, narrated by Carolyn McCormick, is suitable for older kids and teens.
Wonder by R.J. Palacio: Wonder is an inspiring story about kindness and acceptance. Narrated by Diana Steele, it's a heartwarming choice for family road trips.
These audiobooks offer a perfect blend of imagination, adventure, and life lessons, making them ideal for family road trips. Whether you have young children or teenagers in the car, there's something here for everyone to enjoy as you journey together.
Audiobook Platforms and Apps
Accessing audiobooks during your road trip is a breeze thanks to various platforms and apps that offer a wide selection of titles. Here's a brief introduction to some of the most popular audiobook platforms and apps:
Audible: Audible, an Amazon company, is one of the largest and most well-known audiobook platforms. It offers an extensive library of audiobooks across various genres. With a subscription, you receive a monthly credit to purchase audiobooks. It also provides easy offline downloads for your road trip.
Google Play Audiobooks: Google Play Audiobooks is a user-friendly platform for Android users. You can purchase and stream audiobooks from their extensive collection. It's seamlessly integrated with your Google account for easy access.
Apple Books: If you're an Apple user, Apple Books is a fantastic choice. You can purchase and download audiobooks directly to your iOS device. It syncs across your Apple devices, making it convenient for your road trip.
Libby: Libby is a library app that connects to your local library's digital collection. If you have a library card, you can borrow and listen to audiobooks for free. It's an excellent budget-friendly option for audiobook enthusiasts.
Spotify: Spotify, known primarily for music streaming, also offers a selection of audiobooks and podcasts. While the collection may not be as extensive as dedicated audiobook platforms, it's a convenient option for all-in-one entertainment.
These platforms and apps offer a range of choices, and the best one for your road trip depends on your device, preferences, and budget. With easy-to-use interfaces and the ability to download audiobooks for offline listening, they ensure that you'll have hours of enjoyable entertainment on the open road.
Conclusion
Audiobooks are the perfect companions for road trips, adding a new dimension to your travel experience. Whether you're chasing adventure, romance, mystery, or knowledge, there's an audiobook for every taste and every road. With the right selection and a few helpful tips, your road trip will become a memorable voyage through the world of storytelling. So, pack your bags, start your engine, and let the magic of audiobooks fuel your road trip adventures.
For more information, why not check out our How To Create The Perfect Road Trip Playlist For Your Car blog? We also produce a range of weekly blogs on various topics, which can be found in the blog section of our website.
Nationwide Vehicle Contracts are one of the UK's leading car leasing brokers and offer a range of leasing deals to suit every need. To find out more, check out our comprehensive car leasing guides or call one of our experts on 0345 811 9595.