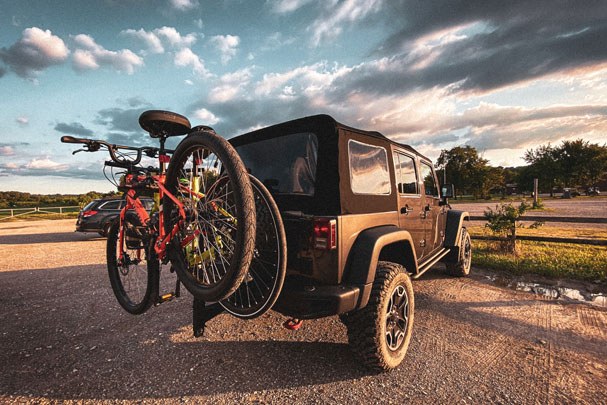 Nationwide Vehicle Contracts lists the eight best cars for carrying a bike.
Cycling is a great opportunity to blow the cobwebs away, but there's no denying it can be a little stressful, especially when loading your bikes into a car.
Bikes are an odd shape, and it takes a fair amount of manoeuvrability and effort to load them into a car. Along the way, you might end up chipping some paintwork or damaging the boot, which is no good if you drive a lease car.
Manufacturers have tried their best to accommodate the inner Mark Cavendish in us, with some providing bike racks and rails at an extra cost, but which cars are the best?
To help you out, car leasing experts Nationwide Vehicle Contracts list the top eight cars for carrying a bike.
1. Skoda Superb Estate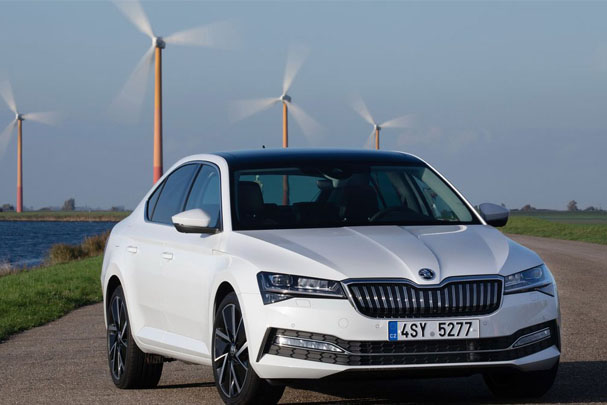 If you're after a truly practical and affordable estate car that will easily fit your bike, the Skoda Superb Estate is the standout choice. It's well-built, extremely reliable, and has a simple and efficient layout.
The reason why the Superb Estate ranks first on the list is because of its massive boot. Coming in at 660 litres, the Superb Estate is one of the best in its class. Accompanied by a wide tailgate opening and low floor, it will easily fit a couple of adult bikes.
If you want to fit the whole family's bikes, Skoda offers an extra roof rack and tow-bar carrier.
2. Land Rover Discovery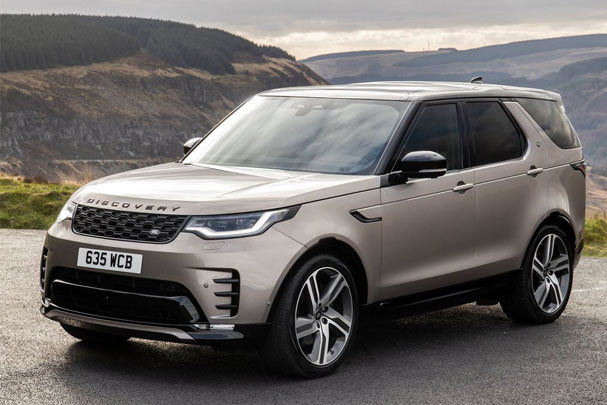 The Land Rover Discovery is a great option for mountain bikers, as it will not only carry your bikes but also tackle the rough terrain with ease.
Although rear space isn't great with all three rows in place, fold down the last two, and you get a massive 1997-litre boot. With the seats folded, the boot floor becomes completely flat, meaning it can easily stand a couple of bikes.
The Discovery comes into its own with its accessories. You can add a tow-bar mounted carrier or a roof-mounted bike rack that can carry up to three bikes each, making it an absolute breeze to accommodate all the family.
3. Mercedes-Benz E-Class Estate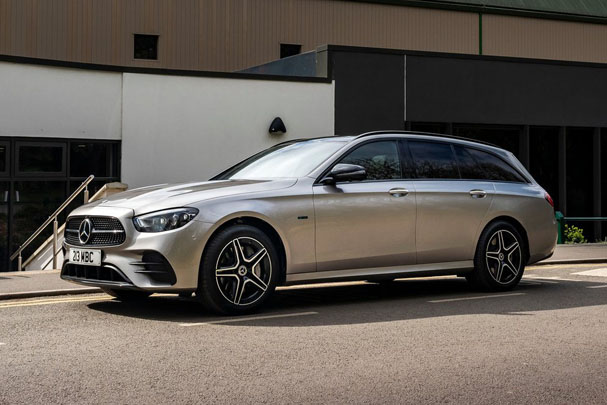 A luxury estate car, the E-Class is a perfect balance of style and practicality. Coming with an impressive 640-litre boot, which can be extended to 1820 litres with the rear seats folded, the E-Class can easily hold a couple of full-sized bikes.
In the boot, you'll also find a handy load liner that protects the boot from mud and a low load lip, making loading and unloading a breeze.
You can also add a roof rack and a rear-mounted bike carrier, the latter of which can be folded and stored away easily. The 220d diesel engine handles the extra weight very well, offering excellent economy and performance, perfect for a long trip with the family.
4. Volkswagen Tiguan
The VW Tiguan is one of the most popular mid-sized SUVs on the market due to its spacious and practical interior. It comes with a 615-litre boot, which can be extended to 1,655 litres with the rear seats folded down flat, a square opening, and no load lip.
If you don't want to fold all the rear seats down, you can just fold the middle one, which makes enough space to squeeze a bike through the middle passengers.
For more space, you can add a roof rail or bike carrier that can easily fold into the spare tyre well.
5. Honda Jazz
With its boxy shape and wide boot, the Honda Jazz is a great choice if you live in a city but also want a car that can carry your bike. Load space initially comes in at a mediocre 304 litres, but if you fold the 'magic' rear seats flat, it reveals an impressive 1,205 litre capacity which is ridiculous for a car of the Jazz's size.
This should be more than enough to fit a couple of bikes for you and your partner. If you want a bit more space, add the optional two-cycle carrier or a Honda roof rack.
6. Volkswagen Golf Estate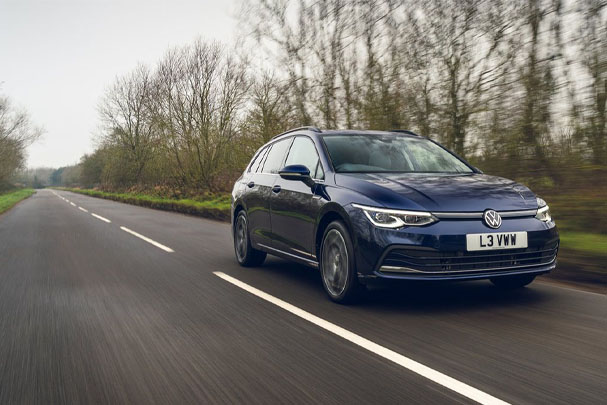 Well-made and equipped with the latest technology, the VW Golf Estate is a great family car that's more than practical enough for a family weekend away. Coming with a 611-litre boot, which can be extended to 1,642 litres with the rear seats folded flat, you'll have no issues loading and uploading a couple of bikes.
As always, you can add a roof-mounted bike rack or a towbar-mounted carrier for up to three bikes.
7. Dacia Duster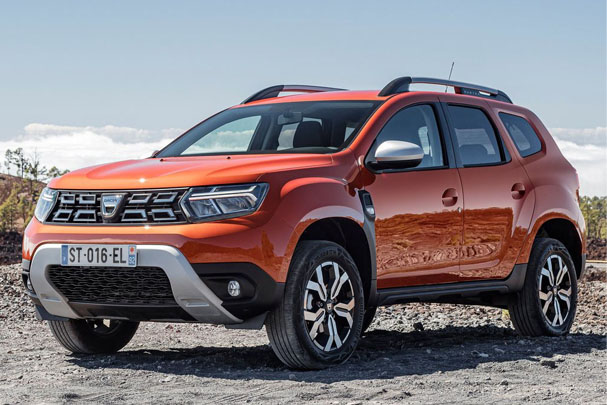 A small SUV that's excellent off-road, the Dacia Duster is a much more affordable alternative to cars such as the Land Rover Discovery. The Duster comes with a 478-litre boot, which can be extended to 1,623 litres with the rear seats folded.
Although the tailgate isn't as low as an estate car, it comes with a boot liner that will keep it clean. Handy if you plan on doing a bit of winter cycling.
You can also get an optional towbar-mounted carrier that can carry up to two bikes.
8. SEAT Ateca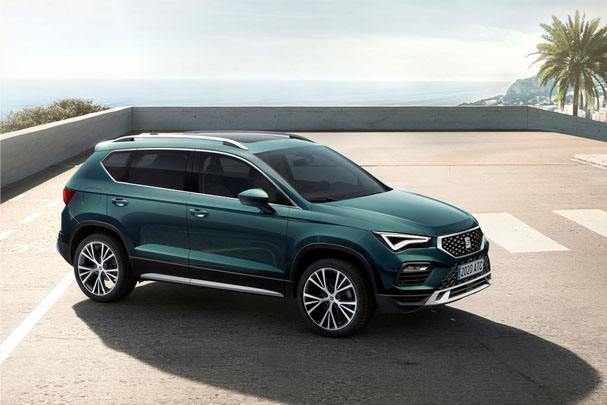 Last but by no means least is the SEAT Ateca. Like the VW Tiguan, the Ateca is one of the most reliable cars in its class and will be a great companion on your cycling trips. In the boot, you'll find 510 litres of space, which can be extended to 1,604 litres with the rear seats down.
This will be able to fit a couple of bikes, and thanks to the Ateca's low tailgate, loading and unloading won't put too much stress on the back.
SEAT offers an optional roof-mounted bike rack, a roof rack, and a protective boot liner as extras. The latter of which would be a good investment.
What do you think of our list? Nationwide Vehicle Contracts produce a range of weekly blogs on various topics, such as the Top Ten Car-Themed Sports Movies and our Top Tips For Leasing The Perfect Family Car.
We also are one of the UK's leading car leasing brokers and offer a range of leasing deals to suit every need. To find out more, check out our comprehensive car leasing guides or call one of our experts on 0345 811 9595.