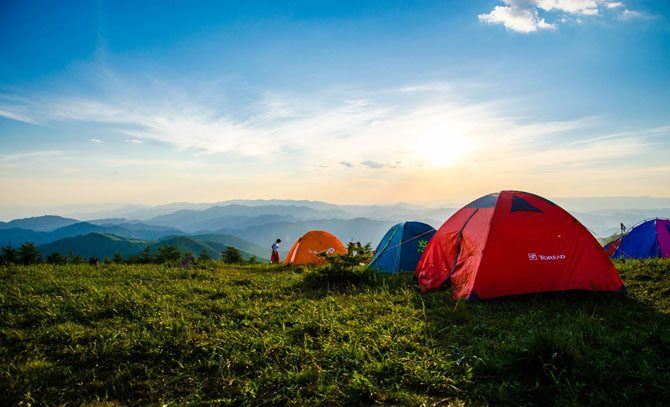 Whether it's a weekend fishing trip with the kids, rock climbing with your friends or simply a relaxing break to the countryside with your partner, camping is the perfect getaway to recharge and keep your inner adventurer satisfied. If you're hitting the open road most weekends for your next big excursion, it's worth considering the many advantages vans have to offer. Not only are they extremely adaptable, but their spacious body allows you to pack everything you need before you set off for a long journey and even save on accommodation costs. To make sure you pick the best van for camping, Nationwide Vehicle Contracts has put together a list of our favourites.

It's important to note, when you lease a van you won't have as much freedom to customise the vehicle compared to if you owned it. Some small and reversible modifications may be permitted if you get funder permission at the point of order. For example, if you already own a caravan, you can request a tow bar at the point of order to ensure your fun trips never have to stop, for more information about customisation please click here. Any customisations you make will be at your own risk and you need to be sure they won't invalidate the vehicle warranty. Before you return the vehicle at the end of the contract, you'll also need to arrange the removal of any modifications without damaging the vehicle.

You're always advised to let your sales advisor know if you're planning on customising your lease vehicle before it's ordered.

If you need to make modifications, but don't want to take the risk of invalidating your warranty there are plenty of companies on the market that offer modular kits. These kits are suitable for most classic vans, some of which don't require any modifications to your vehicle and which you can easily fit yourself with no special skills. There's everything from – collapsible cooking stations and awnings to road showers and attachable tents.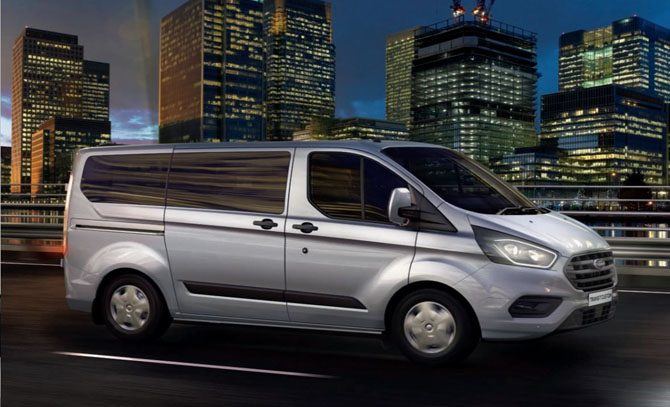 The Ford Transit Custom Kombi is available in L1 and L2 body lengths and H1 and H2 raised roof heights, so you can customise it to your exact specifications. Its storage facilities are pretty impressive, it features a whopping 1,459-kg payload – depending on body length and height. Plus, the short-wheelbase standard roof van has 6-square metres and the long-wheelbase high roof has 8.3-square metres, in fact it has one of the largest cubic volumes of any medium-sized van on the market. The maximum load length is 2,554-mm for the short-wheelbase version, whereas it's 2,921-mm for the long wheelbase. Standard height vans are 1,406-mm tall, and there's an additional 370-mm in high-roof models, plus the load width is 1,175-mm with 1,350-mm between the wheel arches.

It's at the lower end of the pricing scale which is shocking considering the amount of space and driver convenience technologies – such as front and rear parking aid sensors, that include front foglamps – available. The visibility is great, so you'll always be able to be aware of what's going on around you and the engine isn't too loud which is perfect for sleeping children on long journeys. The van is also fitted with Isofix child seat attachments so even the smallest member of your clan can hop into the van as well. When it comes to space and loading ability, we know ease and convenience is at the top of your list so the rear doors open to 180-degrees, but can be locked out at 90-degrees using a special hinge. Plus, a single side-loading door with an opening of 103-mm is standard on all vans and there's the option to add a second side door on the driver's side.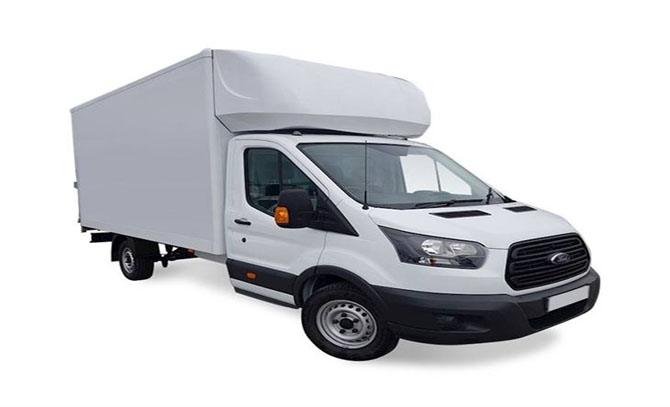 At the higher end of the price point is the Ford Transit Luton, with a payload of 1,765-kg and unrivalled storage space, it's no surprise it comes with a premium price tag. There are loads of nifty little features, such as load retention poles, rear shutters and load anchors, that mean whatever you take camping will be secure while in transit. It's worth pointing out the rounded section over the cab area isn't available as storage space, but it does make the van more aerodynamic, cutting down on wind resistance and therefore making the van more fuel efficient. In fact, the fuel consumption of the Ford Transit Luton is 41.5-MPG.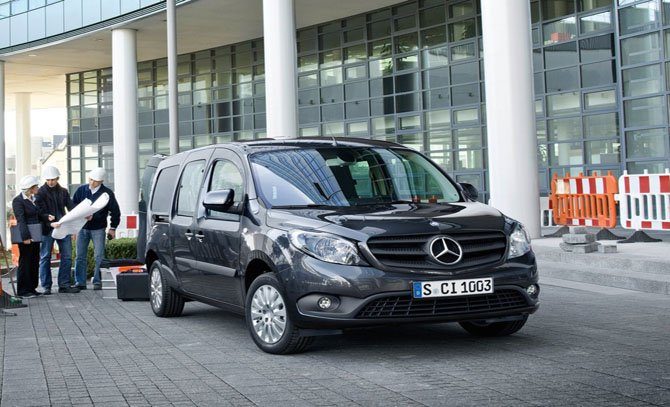 Not only is the Mercedes-Benz Citan fun to drive, it's easy to handle and park. It's full to the brim with all the extra touches, such as heated seats, to make sure every journey is a comfortable one for you and your family. It's been fitted with a navigation system, auto daytime lights and cruise control so wherever your next adventure takes you, you'll find the quickest and safest route. The cabin is very spacious and the payload is a reasonable 660-kg, perfect for all your camping equipment or a make shift bedroom. To make loading and offloading easier, the windowless twin rear doors open to 180-degree. As the cheapest to lease of the bunch, the Mercedes-Benz Citan still packs a punch and will certainly not disappoint – seamlessly taking you from work during the week to adventure at the weekend. Plus, with a fuel consumption of 65.7-MPG it won't break the bank to run.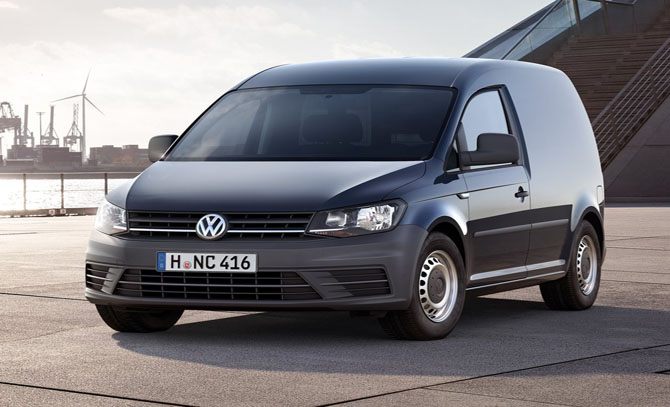 If you're looking for a stylish, compact van that's perfect for swift journeys in town but capable of motorway and countryside driving, then look no further than the Volkswagen Caddy. What sets the Caddy apart is its storage capabilities, it has an array of locations to stow items – including a large dash top holder for A4 paperwork, wide door pockets, a covered glovebox and a large overhead shelf. However, there isn't any high roof options, so if that's important to your camping excursions then the Caddy might not be the van for you. In regards to specifications, the van has a maximum payload of 857-kg which is extremely competitive. After a night in a tent, we know it's the little things that can make a big difference, so the caddy interior is comfortable and there's air conditioning. Plus, to ensure every ride is an entertaining one, there's a radio and sat nav.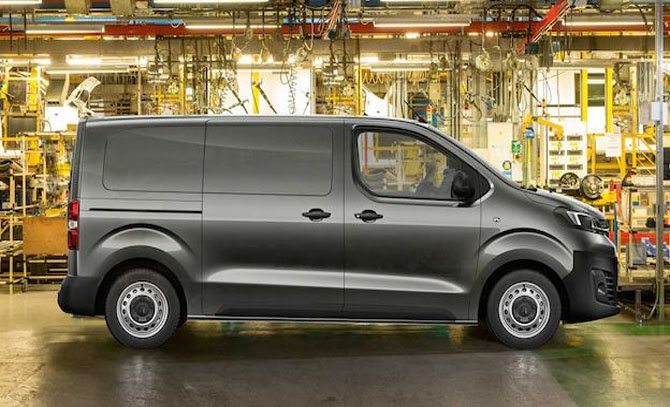 To ensure there's something for everyone, the Vauxhall Vivaro Combi is available in two lengths and two heights. In the past Vauxhall has worked with Renault so the Vivaro was loosely based on the Renault Trafic. Since 2017, the PSA Group has bought Vauxhall so the van is more representative of the Citroen Dispatch and Peugeot Expert, so if you're a fan of those vans you should definitely check out the Combi. For maximum ease, all Vivaros now come with everything – from twin sliding side doors and 180-degrees rear doors to a lidded upper glovebox and a conventional lower glovebox also shallow door pockets. It's also been fitted with driver and passenger airbags and cruise control, all engines come with stop-start and it's in a league of its own for fuel efficiency, with CO2 emissions at an incredible 125-g.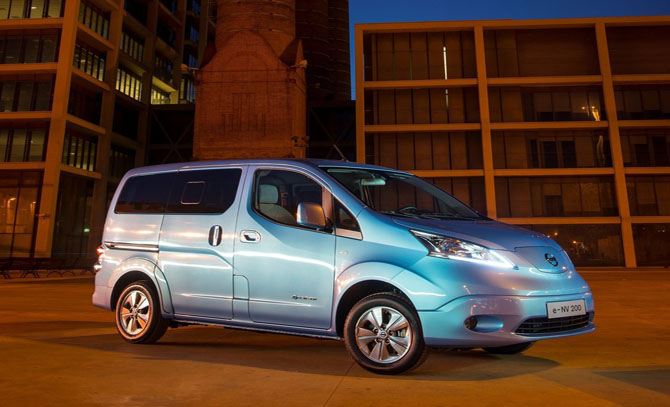 The only electric van on our list, the Nissan eNV200 has the same electrics as the Nissan Leaf – an icon of the electric world – so you know it can be trusted. As with most electric vehicles, it has a quiet powertrain, but Nissan have fitted a sound generator on board that makes noise at speeds below 30-mph to keep pedestrians safe. The van has a 106-mile range, this could be limiting on long journeys, but if you plan your route accordingly and see where the charging points are on the way then you will be fine. It does take 8-hours to charge, or 4-hours with a higher-capacity charge point. What is so great about the eNV200 is its unrivalled low running costs, Nissan claim it could cost as little as two pence per mile.

The compact van has an impressive load space, 4.2-cubic metres of volume in the rear, a payload of 770-kg and a load bay of 2.04-metres. To make sure all of your camping equipment is safe during transit, there are six load lashing points on the floor. Plus, the Nissan eNV200 has been fitted with hill start assist, a rear-view camera and a beep when reversing as standard. It has had a nice little update, with the addition of the gloss black centre section from the Leaf, which integrates the sat-nav, air-conditioning and radio.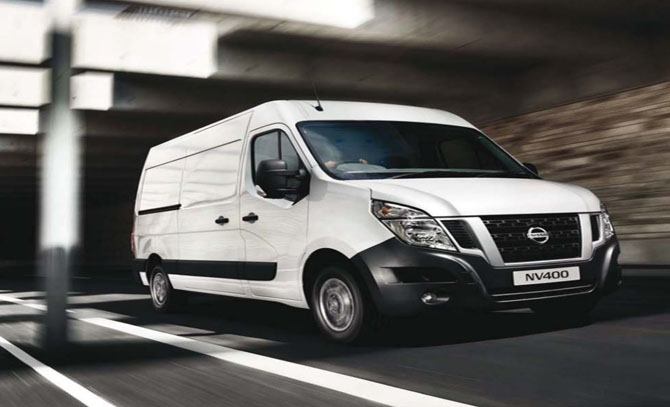 Nissan NV400
One of the largest vans on our list, the Nissan NV400 is extremely spacious and perfect for big families with a lot of camping equipment. You can easily fit any child seats you might need, thanks to the Isofix anchor points. Despite its size the NV400 is easy to drive and performs well on the motorway, the blind spot mirrors are easily adjustable and it's economical ensuring the running costs are low. There's a big load space and storage space over the front passenger roof, plus the cabin is seriously comfy.
Impressively, all panel van models come with a full-steel bulkhead for reduced noise levels and for driver and passenger protection from the load. Depending on the model, the NV400 has a towing capacity of 2,500-kg-3,000-kg and has long service intervals with two years, or up to 25,000-miles, between oil and filter changes, so your van will be on the road where it belongs.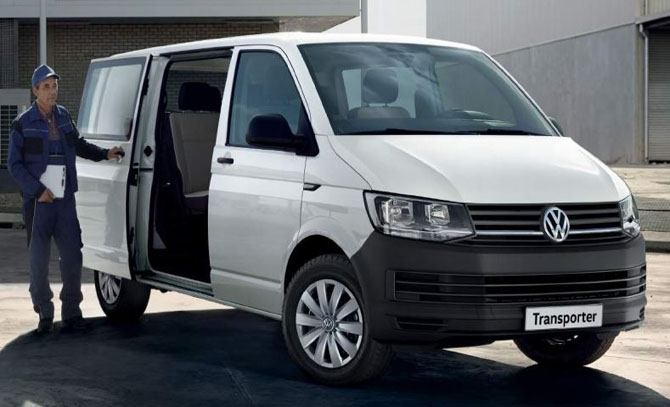 With the Volkswagen Transport Kombi there's enough space for five adults and still plenty of room for whatever gear you want to pack in the back. It will transition perfectly from a working vehicle into a family bus at the weekend, so much so it was even named Best Crew Van Winner at the 2019 Business Van Awards. The Kombi has an impressive load compartment capable of holding up to 9.3 m³ and all of the Kombi's Euro 6 engines are equipped with a start/stop system, regenerative braking and roll resistance-optimised tyres.

The interior of the Kombi doesn't disappoint either, the durable upholstery means it can tolerate daily use. Plus, the sound-absorbing rubber flooring in the passenger compartment is easy to wash, which is great to get rid of muddy boot prints. There's also Front Assist with City Emergency Braking safety features as standard throughout. Finally, to make sure you and the family are comfortable come rain or shine the modern air conditioning system adjusts the interior temperature in a matter of moments.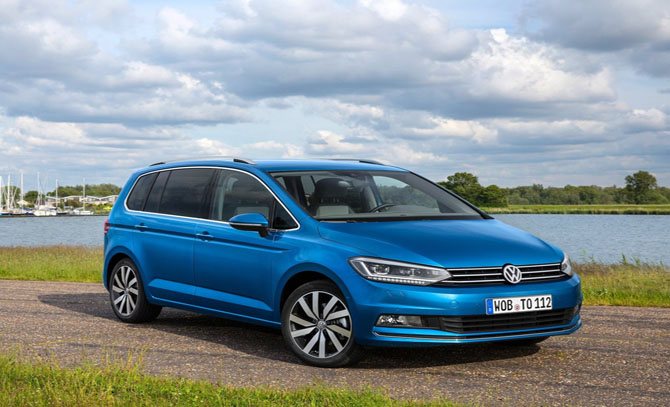 One of the smaller options on our list is the Volkswagen Touran MPV, it has a whopping 47 little storage compartments to make life with kids that little bit easier making it a perfect family car. The Touran is slightly more expensive than its rivals, but it does have a good fuel economy so running costs will be kept low. The Touran was awarded the Best MPV at the annual What Car? Awards which comes as no surprise thanks to its easy and smooth drive, flat and enormous boot and massive side doors with fixed positions. The Touran has also been fitted with an easy to use touch screen and there's additional features enabling you to easily manage not only your music, but also navigation data and a broad range of vehicle information.

For more information about the vans we have on offer, visit our website. It's a one stop shop for all things van leasing – from the deals currently on offer to leasing information. If you want to speak to a member of our sales team, contact them today.