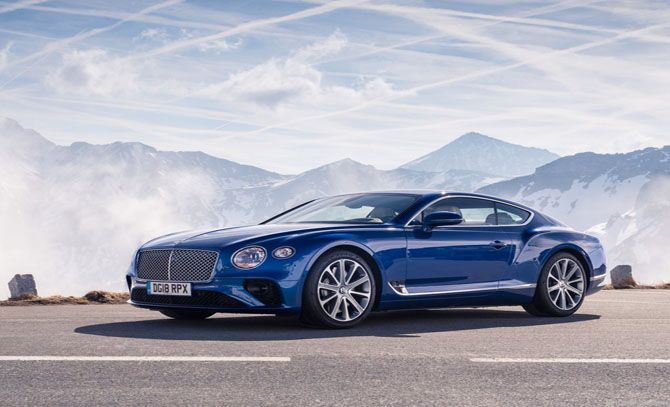 In honour of St George's Day, Nationwide Vehicle Contracts takes a look at some famous English car manufacturers
According to Wikipedia, during its heyday in the 1950s, the UK automotive industry was "the second-largest manufacturer of cars in the world and the largest exporter." However, since then it has declined rapidly and other global manufacturers have grown in popularity – including Germany, France and Japan. By 2008 the UK automotive industry was ranked 12th worldwide, because many famous UK manufacturers have been bought out by competitors.
The Make It British website, states the only entirely English-owned and English-built car currently in production is the Morgan 4/4 2-Seater. Co-incidentally, this model of car holds the world record for the longest continuous production. However, this doesn't mean cars aren't built in the UK, it just means a car that has been designed and built in the UK by a homegrown company hardly exists now. Gone are the days of truly English manufacturers like Rover, Triumph and Austin, all that remains are manufacturing plants that are now owned by non-UK companies.
The Motoring Research website reports in 2017 there were less cars built in Britain, this is the first decline in UK car manufacturing in 8-years. This is due to English consumers buying imported cars, and 80% (1.3 million) of English-built cars being exported.
So where are cars built in the UK and who builds them?
Jaguar and all of its subsidiary companies are owned by Tata, an Indian company. The production of the Jaguar F-Pace, the XF and XJ models take place in the Birmingham area.
The Range Rover Evoque, and the Range Rover Sport are built in Halewood, Liverpool.
Nissan is a Japanese car manufacturer, and its English car plant is situated in Sunderland. Cars such as the Qashqai, the LEAF, and the Juke are manufactured there. Unfortunately, Nissan recently decided it would stop building the X-Trail SUV in the UK, but the Qashqai is still a popular motor amongst UK consumers so production of this shouldn't be affected, and there's still a lot of hope that future models will be produced in Sunderland.
Car production at Vauxhall's Ellesmere Port plant is under threat, according to the Liverpool Echo. The Astra is made there and because of Brexit uncertainties the decision of where its replacement model, an Evoque-like Vauxhall, will be built hasn't been made.
The Japanese-owned Toyota Corolla is built in Burnaston, Derbyshire and in Deeside, but Brexit concerns put future productions in doubt. Although, it was recently announced a Suzuki-badged version of the hybrid Corolla estate will be manufactured at Toyota's Burnaston plant from next year.
The Honda Civic is manufactured at Honda's plant in Swindon, but Japanese car manufacturer Honda has announced that this plant is to close in 2021 with the loss of 3,500 jobs. However, protests from workers and related industries are planned.
MINI (owned by BMW) have a plant in Oxford where cars such as the MINI Clubman, are produced, but it is currently shut as a Brexit precaution for 4-weeks from March 29th.
Aston Martin



Aston Martin make the Cygnet, DB9, Rapide, Vanquish and Vantage at Gaydon, Warwickshire, and is one of the companies (alongside MINI) that is often seen as quintessentially English. Originally founded by Lionel Martin and Robert Bamford, the company is now joint owned by Kuwait and Italian investment firms.

Bentley



The Bentley Motor Company, another English marque, is now owned by Germany's Volkswagen AG. It still manufactures cars, including the Continental GT, at the Bentley plant in Crewe. Renowned for manufacturing luxury cars, the plant also manufactures the Bentley Bentayga and the Mulsanne.

Morgan



As previously stated, Moran is an entirely English-owned and English-made car manufacturer, with a waiting list of 2-years for each of their cars, as only a few hundred cars are made every year at their factory in Malvern, Worcester.

Rolls Royce



Referred to as the car of the English aristocracy, Rolls Royce Motor Cars has been a subsidiary of BMW since 1999. They now export many cars to Asia and the Middle East, although the Rolls Royce Phantom and Rolls Royce Ghost are still made at Goodwood, West Sussex.

The English car manufacturing names remain, and the legacies of brands such as MINI and Vauxhall remain too. But buying truly English is getting harder and harder in the motor industry. If you want English through and through, be prepared to pay a lot of money, because solely-made English cars are few and far between, and come at a premium. Most are sports cars, and in limited supply, so you will need to raid the piggybanks. We advise you take a look at Morgan, Bristol Cars, Caterham, Noble, Plaxton, and David Brown Automotive to name but a few.

Have any questions about leasing? Leave a comment below or call Nationwide Vehicle Contracts on 0345 811 9595 to speak to one of our leasing specialists.