Citroën And Renault Win Big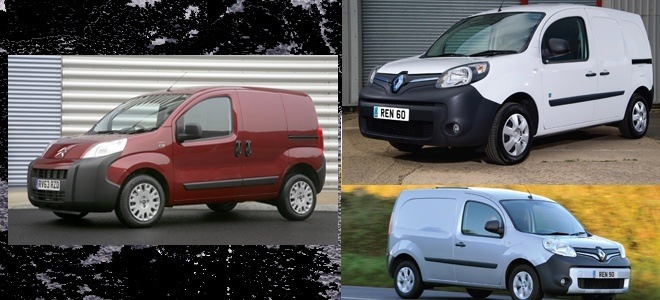 At a ceremony in London at the Business Van of the Year Awards, presented by Business Van Manager (the destination website for van users), the Citroën Nemo HDi 75 manual 660 LX picked up the 'Best City Van' title and the Renault Kangoo Van was celebrating after winning the "two most hotly contested categories" in the shape of Green Van of the Year and Small Trades Van.
Citroën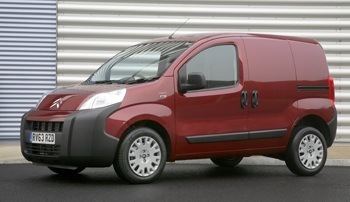 The judging panel behind the awards, including senior LCV leasing and Small Medium Enterprise (SME) experts, were particularly impressed by the Citroën Nemo's compact size, high payload and low cost of operation, and said that it was ideal for SME businesses looking for a city van.
And indeed it is because despite being only 3.86m long, the Nemo has a high 660kg payload and a large 2.5m3 (extendable to 2.8 m3) load compartment that can find space for a Euro pallet – helped by the standard spec nearside sliding side loading door – or, with the front passenger seat laid flat, load lengths of up to 2,493mm.
And it's not just for those short journeys either, managing up to 62.8mpg on the combined cycle and low CO2 emissions of just 119g/km.
Scott Michael, Citroën's Head of Commercial Vehicles & Business Centre Programme, was obviously pleased with the award: "We are delighted that the Nemo has been named 'Best City Van' in The Business Van of the Year Awards 2014. This van is ideal for many SME customers – a sector in which Citroën has established a major part of its LCV business. In 2013, we saw our LCV volume grow by 25.8%. SMEs were the cornerstone of this growth thanks to the efforts of our dealers and our expanding Business Centre network who work consistently to meet their aftersales and financial requirements."
Renault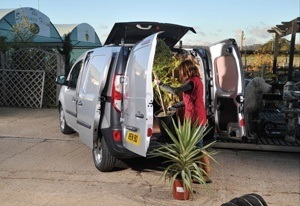 Double the celebrations at Renault as the 100% electric Kangoo Van Z.E. drove off very quietly with the much-coveted Green Van of the Year crown, while its diesel sibling Kangoo Van ML19dCi 75 Stop & Start was just as happy when tootling off into the Mayfair night sky with the Best Small Trades Van award.
Those judges that we mentioned before, full of industry knowledge and experience, had a lot to say about both of Renault's winning motors.
Ralph Morton, editorial director, Business Van Manager, said of the Renault Kangoo Z.E. as it saw off stiff competition, including the Ford Fiesta Van and two vans from Volkswagen to win the Green Van category: "What a great electric van this is. Although the Renault Kangoo Z.E. is limited in its range (106 miles), the van's overall performance, around town agility and low running costs make it an excellent choice for small businesses wanting to operate a green van in city environments."
It should be no real surprise at the success at the awards of the Renault Kangoo Van Z.E; after all it is Europe's best-selling compact electric van, complete with a carrying capacity ranging from 2.4 to 4.6m3, a payload of 650kg, a silent and versatile driving experience, zero emissions, great comfort and seamless acceleration thanks to the absence of gear changes.
And it won the International Van of The Year award in 2012!
And when commenting on the Renault Kangoo picking up the Best Small Trades Van award in a category open to vans below 2.5 tonnes – a category primarily aimed at those vehicles used by tradesmen and women such as electricians, painters and decorators who need a good compact van that's manoeuvrable, and offers low running costs – Ralph Morton said: "The small trades van sector is supremely competitive, but the Kangoo wins for us because it's the best example of how a small trades van can appeal to a wide variety of users in many business sectors."
It should be noted that to win the award, the Kangoo beat the shortlisted Citroen Berlingo, Peugeot Partner and Vauxhall Combo.