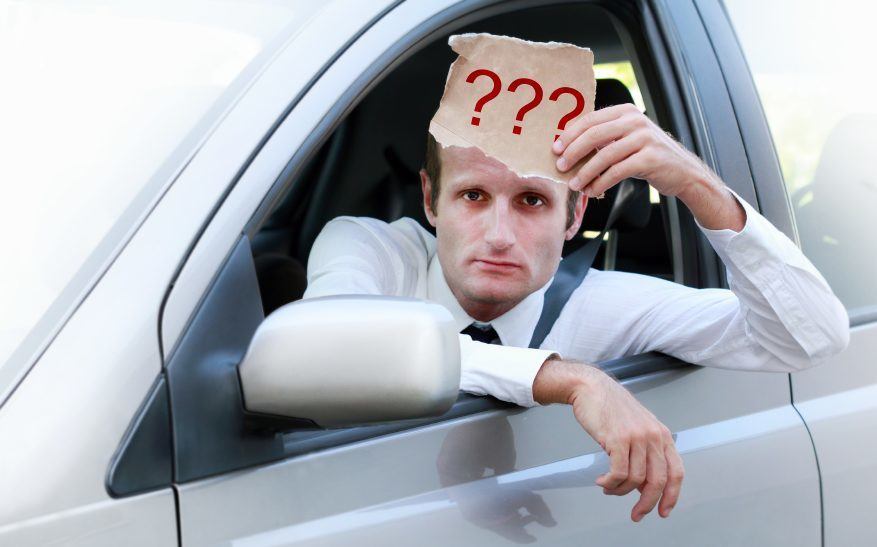 If you are reading this blog and have visited this website, the chances are you're interested in leasing a car.

It may be your first time and, like any new experience, you may be wondering whether it is the right thing to do for you personally and if it is a good move financially too. To help you make a decision, here are a few things to think about when considering whether to buy a new car or lease one.
Some basic facts

If you are looking to lease, you will be joining a growing number of drivers on the road that are travelling in cars that they do not actually own - and not just fleet car drivers either. According to the BVRLA (British Vehicle Rental and Leasing Association), in 2014, the number of Personal Leasing drivers increased by 34% so that now 1 in every 10 cars on the UK roads is supplied by a BVRLA member - and that includes us here at Nationwide Vehicle Contracts! When it comes to vans it's 1 in every 6 so leasing must be doing something right.
The vehicle leasing and rental industry contributes £24.9bn to the UK economy every year.
Buying a new car
There really is no greater feeling to any driver than getting behind the wheel and driving your new car and knowing that it is all yours to do as you wish until you decide to get rid of it (or the finance is all paid off).
In between buying and selling there will be services, repairs, insurance, MOTs, road tax and breakdown recovery - the costs for which you will have to find from your own budget - as well as any HP or bank loan repayments you have to make.
And then, when you decide to part with it in order to (presumably) get another new car, there is the depreciation to contend with (according to the AA, a new car loses value as soon as you drive off the forecourt and by the end of the first year will have lost around 40% of its value) and the decision to make whether to sell privately, as part-exchange or in full somewhere.
But remember; it is YOUR car (once it is all paid for) and you can use it to buy another one once it has completed its service to you. Quite how you do that is personal choice but cash buyers tend to get a better deal on cars in the long run.
Leasing a new car
Having a new car delivered for free to your door makes it feel like Christmas again, with the new car fitted to your specification, tax and breakdown recovery included, and with full manufacturer's warranty included.
For drivers that take out a maintenance contract, as long as you look after the vehicle (and pay the insurance on it), you can be safe in the knowledge that any repairs are covered for the duration of your contract.
You can often lease a car that you thought you couldn't afford if you were purchasing it due to anomalies in leasing cost calculations.
You agree the fixed monthly payments that are required, having originally paid an upfront cost (of usually 3 monthly payments) to get the car, and calculated payments and mileage allowances that suit your situation and your budget.
At the end of your contract, you return the vehicle to the finance company and if required, take out a new lease on another new car.
You don't worry about depreciation, or your car losing value every second of every day.
However you are responsible for any damage to the car that isn't covered by insurance (the odd scratch here and there, damage to seating fabric, stains, internal marks, bumps and dents) that will have to be corrected and paid for before the car is returned to the leasing company.
And watch out for penalties that can be enforced if you go over your agreed mileage. Err on the side of positive caution when estimating at the start of your contract.
If you are looking at calculating the differences in the financial world between owning a car and leasing one, you will need to look at:
BUYING: Tyres, vehicle insurance, breakdown assistance insurance, vehicle tax, servicing, MoT, mechanical breakdown insurance, depreciation, interest lost from your savings by withdrawing money to pay for car / cost of any loan/part-loan you take out.
LEASING: Rental costs, car insurance, interest gained by keeping money in the savings account, servicing (if maintenance contract is not taken), MoT (for vehicles taken out on 3 and 4 year contracts), costs of 'making good' any areas of the car before returning it to leasing company.
Deciding between leasing and buying a vehicle is a personal choice, and entirely up to you; but let's leave the final word to the late J.Paul Getty, billionaire oil tycoon, who knew fair bit about finance I should think: "If it appreciates, buy it. If it depreciates, lease it."

To find out more about leasing a vehicle with Nationwide Vehicle Contracts, read our guide to how leasing works. Here, you can find out all about the leasing process, finance and eligibility, and more.
It's important to understand there are a number of different leasing contracts available to personal customers and businesses, all of which work in a slightly different way. So, we've also created a number of guides to help you better understand the ins and outs of leasing and finance.
Check out our detailed guides to personal vehicle leasing and business leasing information.
Alternatively, give us a call on 0800 091 9595 or 0345 811 9595 - our leasing consultants will be happy to help you find the leasing deal you're looking for.