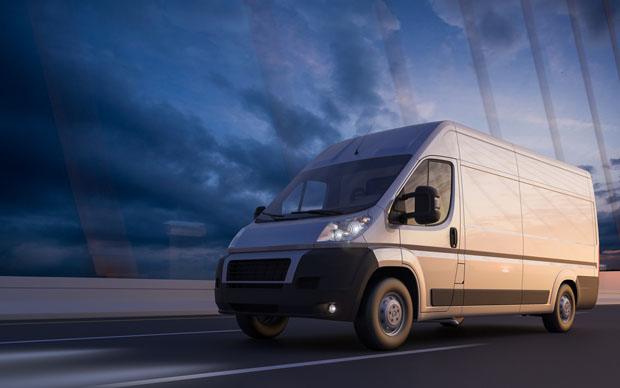 More and more van drivers are asking themselves what the pros and cons of leasing a van are in comparison to buying one. That's why Nationwide Vehicle Contracts has compiled all the benefits and drawbacks to buying vs leasing a van that you should consider before you make your decision.

Advantages of leasing a van:

Lower up-front cost
When comparing the initial rental of a lease van to the deposit when buying a new van, you will usually find up-front initial rental costs are lower. The cheaper initial rental means you won't have to save as much as you would for a deposit, so you will be on the road in your new van sooner than you thought. Plus, choosing a lease van and paying fixed monthly payments means you avoid having to take out a loan to buy your new van and the fluctuating expensive monthly loan repayments.

Extra value

Road tax, breakdown cover and manufacturer warranty are all included in your lease agreement, so you won't have to make extra payments for them like you would if you bought a van. For an additional fee you can also choose to have a maintenance and insurance package included in your monthly payments. Finally, if you're a business customer you may also get tax benefits through business contract hire agreements.
Brand-new van

Choosing a lease contract ensures you get a brand-new van – complete with all the latest factory-approved components, mechanics and engine – so you can be certain you can rely on your new van to get you to every job, every time. Leasing a brand-new van has a whole host of other benefits – from amazing fuel economy and reliable safety features to driver comfort and advanced technology.

Purchase options

With Business Contract Purchase and Business Lease Purchase agreements, you can buy the van at an agreed price at the end of the contract.
No hassle

Once your delivery date has been confirmed your lease van will be delivered to an address of your choosing, free of charge. Then, once the handover process has been completed, your vehicle is ready for you to use. At the end of your contract, depending on your agreement, you simply arrange collection of your lease van. This process is fuss free and means you won't have to worry about advertising, negotiating a price and selling the van.

New van rotation
If you're used to the feeling of driving a new van, you can experience it again and again for years to come as once your current contract ends you can arrange a renewal. This way you'll always have access to the latest technology, safety features and not to mention a brand spanking new cabin and load space. All in all, leasing a van guarantees you'll always be able to enjoy the benefits of a new van and never have to worry about depreciation concerns.

Business risk reduction
Leasing a van reduces some of the risks associated with owning a business because leased vans aren't counted as business assets. This means if the business was to face any financial unsettlement the vans couldn't be used to pay off any debts.

Variety of choice

More often than not, when you choose to lease a van you will have a lot more van options available to you – from makes and models to colours, extras and prices – than if you were buying a van outright. And with a great variety of vans to choose between at Nationwide Vehicle Contracts, deciding which van is the one for you has never been easier.
In summary:

Lower monthly payments

Straightforward and transparent pricing

Fixed monthly costs

Inclusive monthly payments

Optional maintenance extras

No depreciation concerns

Brand-new van benefits

Simple delivery

No hassle collections

Great choice of vans

Business tax benefits
Disadvantages of leasing a van
Van ownership

Depending on your contract there is no option to purchase the vehicle at the end of your lease. This means the van must be collected and returned to the funder.

Wear and tear

Although we accept that some wear and tear is inevitable – you can find out what we deem acceptable and unacceptable by reading our leasing wear and tear guide – you are responsible for any damage that falls outside of our fair wear and tear terms and conditions.
Financial obligations

When agreeing to a lease contract you're making a financial obligation and you must make the fixed monthly payments that the lease requires. Please note, to be accepted for lease you must have a good to excellent credit score.

Early termination costs

If you need to terminate your van leasing agreement early a cost will be incurred.

Renewal payments

You will still need to pay the processing fee and initial rental when renewing.

Mileage restrictions

In order for the finance company to calculate the leasing costs, you will set an annual mileage limit when arranging your lease contract. If you exceed the agreed mileage during your contract, you'll need to pay excess mileage charges at the end of the contract. You will have agreed to the excess mileage charge (usually between 5 and 8p per mile) at the start of the lease. However, to avoid the fees at the end of the contract you can request a contract amendment.
Customisations

If required you can add company decals to your van, but they must be removed and any damage rectified before the van is returned. We advise against making any major customisations to the van without funder permission.

In summary:

Funder vehicle ownership

Strict wear and tear guidelines

Customisations restrictions

Monthly payments

Early termination costs

Renewal payments

Excessive mileage charges

Low credit score limitations
Advantages of buying a new van

Van ownership

You're the legal owner of the van.

Fixed Asset

Owning a van is tax-deductable on your annual tax return.

Payment

If you're paying for the van in full there are no other fees.

Freedom to sell

As the legal owner of the van, you're free to sell your van whenever you want.

No extra mileage costs

There's no limit to the miles your drive, so you don't need to worry about any extra fees. The only mileage factors you need to consider is for maintenance and insurance purposes.

In summary:
Vehicle ownership

Freedom to sell

No extra mileage costs

Customization
Disadvantages of buying a new van

Depreciation

Depreciation is possibly the biggest disadvantage to buying a new vehicle because as soon as you drive off of the forecourt it starts to lose value. Due to the nature of their use, new vans lose their value dramatically, especially in their first year. This means your van is unlikely to ever be worth as much as it was when you first bought it, so when it comes to selling it you will most likely make a loss.

Higher up-front costs

When buying a van, the up-front lump sum payment is often much more than the initial rental on a lease van.

Care costs

If you own your own van, you're responsible for breakdown cover road tax, as well as maintenance costs.

Wear and tear

Over the years, wear and tear will take its toll on the van – from mechanical and electrical issues to computer complications and body damage.

Selling the van
As easy as it may have been to buy the van, selling it can be a lot harder. Private sales are time-consuming because it's a real hassle advertising, arranging viewings, negotiating prices and organising payment. However, if you do choose to sell your van to an online organisation who sell it on your behalf you will have to accept a lower price than if you sold it privately.

In summary:

Depreciation

Higher up-front payment

Maintenance costs

Selling hassle
For more information about buying vs leasing, please see here. If you have any questions about leasing leave a comment below or call Nationwide Vehicle Contracts on 0345 811 9595 to speak to one of our leasing specialists.