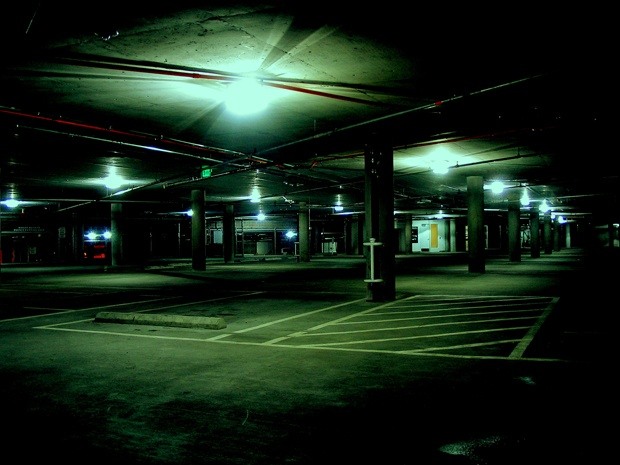 As the New Year Sales that are really post-Christmas sales continue into the New Year, a survey carried out by parking marketplace YourParkingSpace.co.uk has revealed that more than one in three UK motorists have felt unsafe while in a car park, the place of choice for motorists to leave their cars while they load up on bargains.
In the survey, it was 38% per cent of respondents who claimed that they had felt unsafe in a car park, with this figure increasing to 51% when it came to females only. And with this in mind, 23% of respondents stated that safety and security was the most important factor when choosing a place to park. It's a double-edged sword, because figures from the AA have revealed that around 20% of car crime occurs in car parks.
So YourParkingSpace.co.uk has offered up a series of tips to help motorists stay safe when parking in the darkened evenings. "This time of year is unfortunately a time that tends to see an increase in vehicle crime and burglary as criminals take advantage of the darker nights. It's natural for drivers to feel nervous when alone in a car park but staying aware and following a few safety tips can really help you stay safe," says Harrison Woods, managing director at YourParkingSpace.co.uk
YourParkingSpace.co.uk recommends some simple measures to minimise risk and enhance safety when parking.
Park somewhere that is well lit – A darkened area allows criminals places to hide, and also cover to work in. Parking preferably under lights reduces the opportunity for someone to commit an offence, and also reduces your fear as you can see all around you. If parking on a street or a car park, try to park in a well-lit area even if it is a bit of a walk away from where you are shopping rather than a closer darkened one.
Park where there is traffic and surveillance – If you are parking in a car park, make sure it's monitored by CCTV and/or security personnel. Criminals will be deterred by both, the former because of the chance of recognition and prosecution; the latter because of interruption.
Find a space in advance – If you can, try to park somewhere that you're familiar with, and have maybe parked before. If you have to park in an area that you don't know, check out parking options beforehand to save driving around looking for a space in the dark.
Don't leave anything on display – It's obvious, and something that you should NEVER do anyway. Put stuff in the boot, including any coats or clothing - and be careful if shopping when putting stuff in the car before continuing to take advantage of the wealth of bargains available. Make sure nothing is visible, including all valuables, mobile phones, tablets and personal correspondence.
Make sure you know where you are– When parking in a car park, familiarise yourself with the layout, exits, and closing times. Remember where your car is, and how to get to it. Make a note of any features such as signs and lamp posts to help guide you back to your car, but don't use other cars as a guide - they may leave before you!
Stay alert – It's very easy to get yourself distracted when walking back to the car, or even walking from it so be aware of what is going on around you, and don't get caught up with texting etc.
Keep your keys to hand – When you are getting near your car, get your car keys out ready so you are not fumbling about looking for them next to your car.
Never leave your keys in the ignition – When the weather is icy, you might be tempted to leave the keys in the ignition to warm the car up and de-ice it while you load stuff in the boot. DON'T - not even for a second.
Report any concerns you have – If you are worried about anything, or if you get back to your car to find it has been broken into, report it immediately to security and inform the car park management. If you are on the street, inform police, and if you're renting a private space, inform the space owner immediately as well.
"Not all car parks are dark and sinister places, in fact far from it, but taking a few precautionary steps can significantly reduce the risk of parking related crime as well as reduce the worry of being a victim in the first place." adds Harrison Woods.