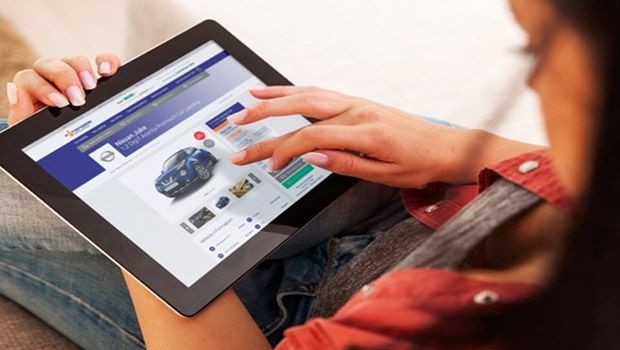 Back in January, we gave you details of some cars that were available to lease at a deal price of under £200 per calendar month (pcm).
This month, we take a look at the top lease car deals that Nationwide Vehicle Contracts has on offer for both Personal Leasing and Business Leasing customers in the leasing price range between £150 and £250 per month.
Below is just a selection of the many cars available in the £150 to £250 pcm price bracket, but there are many many more available here.
Under £160 pcm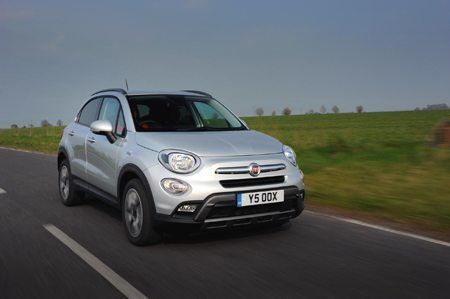 For fans of both Fiats and SUVs, the Fiat 500 is a fun-to-drive family car that is equally at home when off-roading as on, and does so with good looks, four-wheel drive capability on certain models, and a fine range of both diesel and petrol engines.
Apart from the basic 1.6-litre E.torQ petrol engine in the entry-level model, all 500X models are powered by Fiat's MultiAir petrol and MultiJet diesel engine technology in various power outputs, all of which help towards up to 68.9mpg fuel economy and just 109g/km CO2 emissions (in the 1.6-litre 120bhp MultiJet diesel engine version).
There are turbocharged 1.4-litre MultiAir petrol and 1.6-litre MultiAir versions available in the petrol bracket, with the aforementioned 1.6-litre MultiJet with 120bhp and a 2.0-litre MultiJet with 140bhp as diesel options, all programmed to perform well on both motorways and city and country roads with great handling.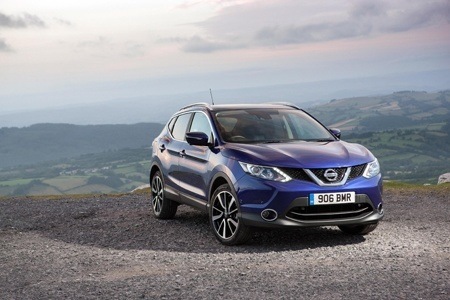 What can we say about Nissan's self-acclaimed "ultimate city crossover"? With a bold, commanding presence, truly state-of-the-art technology and a luxuriously comfortable interior, the new Nissan Qashqai is an award winner all over the place, including the WhatCar? Car of the Year 2014 title.
Its 4x4 looks with hatchback running costs, refined, luxurious interior and choice of powerful yet efficient turbo petrol and diesel engines means that the Qashqai is the perfect car for whatever you want to be doing.
Available with a choice of four engines - two petrol (1.2 and 1.4 litre)and two diesel (1.5 and 1.6 litre) - the Nissan Qashqai offers impressively low running costs, as fuel-efficient as you like (up to 70mpg on some models) with no compromise on power or performance, yet .offering CO2 emissions as low as 99g/km.
Fitted with advanced Nissan Safety Shield technology, a complex system of 16 sensors that constantly evaluate your surroundings to reduce the risk of accidents and keep you in control, and other technology such as Blind Spot Warning, Lane Departure Warning, a 360° Around View Monitor (AVM) and motion sensor, and Autonomous Emergency Braking, the advanced chassis control system guarantees a smooth and responsive ride - and there is even an all mode 4x4-i option, which instantly and automatically distributes torque as and where it's needed for optimum traction at all times.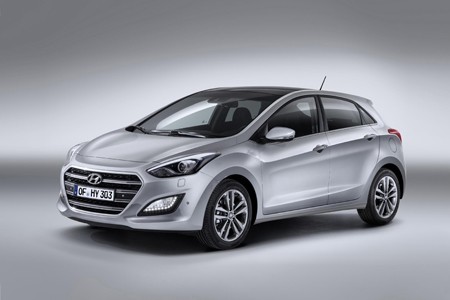 The Hyundai i30 is a spacious and stylish hatchback that delivers frugal yet powerful performance and impressive levels of refinement, and is available in both 3 and 5-door versions. With LED daytime running lights and Bluetooth connectivity as standard, a spacious interior with up to 1,316 litres luggage capacity, and with CO2 emissions as low as 100g/km, the Hyundai i30 is truly a modern car for modern times.
The 3-door Hyundai i30 can be fitted with a choice of two petrol engines (a 100PS 1.4 litre unit and a 120PS 1.6 litre unit ) or a 1.6 CRDi diesel option available with either 110 or 128PS with 6-speed manual transmission as standard.
The 5-door Hyundai i30 is available with the same choice of engines as its 3-door counterpart, but there's an extra choice of diesel – a 90PS 1.4 CRDi.
Some engines – such as the 1.4 litre petrol and the Active 1.6 CRDi 110PS ??? are available with Blue Drive technologies for reduced CO2 emissions and fuel consumption as well as Intelligent Stop & Go and an Eco Drive Indicator to help to make the Hyundai i30 one of the most efficient cars in its class, with CO2 emissions as low as 100g/km and fuel economy exceeding 74mpg.
Under £170 pcm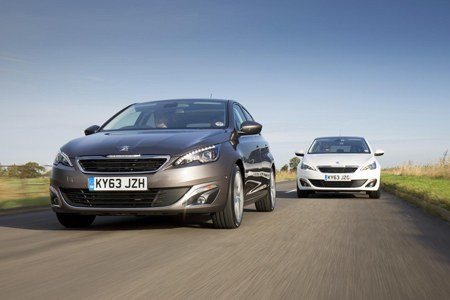 The new 5-door Peugeot 308 is a streamlined and dynamic hatchback inside and out that offers a responsive and intuitive driving experience thanks to an impressive range of equipment and technology that includes the innovative Peugeot i-Cockpit that gives sporty riding position and intuitive control and advanced active safety systems including emergency alert, ESP and a reversing camera.
The new Peugeot 308 is 140kg lighter than its predecessor and has a lower centre of gravity which, when combined with the newly-perfected electric power steering, makes for a safe, agile and responsive ride in which you can enjoy total control at all times.
Available in four trim levels – Access, Active, Allure and Feline – with a varied choice of petrol and diesel engines across the range, the Peugeot 308 offers an excellent combination of dynamic performance and fuel efficiency, with the 1.6 litre HDi producing 120bhp with just 82g/km CO2 emissions. Transmission is available as five or six-speed manual or six-speed automatic, depending on the engine choice.
The range of equipment and technology varies depending on the trim level, but coming as standard are such advanced features as a DAB digital radio, USB and Bluetooth connectivity, cruise control, air conditioning and LED daytime running lights, along with active safety features such as an automatic reversing camera, Hill Assist and an emergency alert and braking system.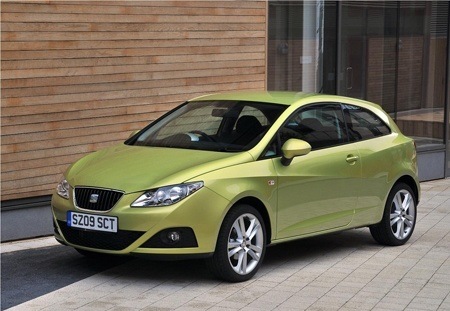 The SEAT Ibiza SC is a 3-door Sport Coupe which takes the fundamental principles of safety, comfort, practicality and versatility as can be found in any Ibiza model before spicing things up with a significant injection of sporty design, detail and performance that gives you that unrivalled Ibiza driving experience with added sporty passion.
Throw in more vibrant colours and more luxurious interior, enhanced comfort and safety with technological innovations. multi-functional steering column for intuitive and easy operation of functions and a great choice of powerful petrol and diesel engines with impressive economy, and your idea of sporty intuitions may well change with the SEAT Ibiza Sports Coupe.
And did we mention low emissions and great fuel economy too?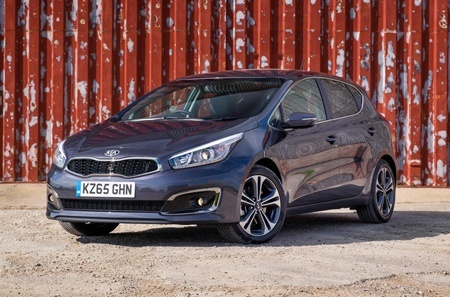 Available with a choice of engines that includes the 133bhp-producing 1.6-litre GDi petrol engine with its 9.9sec 0-62mph sprint time, and a 126bhp 1.6-litre diesel version, the Kia cee'd is as sophisticated as the best European hatches.
A quality interior, smartly trimmed, with plenty of soft touch plastics and expensive-looking decorative panels, adds to the attraction, along with a 5 Star Euro NCAP rating thanks to standard safety equipment that includes six airbags, electronic stability control and hill-start assist.
There are five trim levels available, all offering an exceptional amount of space inside, with a varying degrees of helpful technology available as trim levels increase.
Under £180 pcm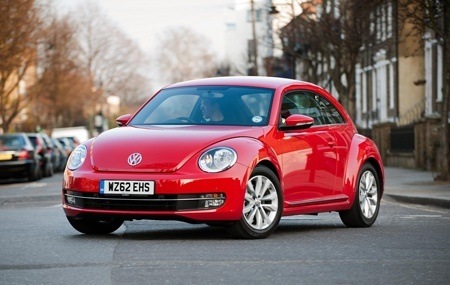 Fully refitted for the 21st Century, this much-loved stylish and distinctive icon comes with 3 doors, a choice of five models and four engines, and a host of technological innovations designed to match your unique driving style.
All models offer impressive performance combined with incredible economy and emissions, whether you choose petrol or diesel.
With petrol, all three available TSI engines on the Volkswagen Beetle work to combine the drive power of a big car with comparatively low corresponding emission levels, from the top-level 2.0 TSI 200PS to the entry-level 1.2 TSI; and the diesel version (a 2.0 TDI 140PS) managing CO2 emissions as low as 129g/km and a fuel economy of 52.3mpg on a combined cycle.
Transmission is available at six speed manual and six or seven speed automatic DSG on all models from the standard Beetle to the Turbo model (available in Black and Silver) that matches high-end performance with iconic stylings.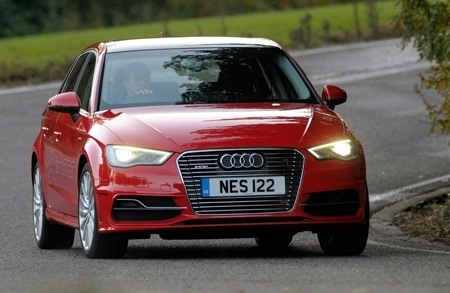 The 5-door Audi A3 Sportback (winner of the 2013 What Car? Car of the Year award) mixes distinctive style with refined elegance to deliver a truly accomplished driving experience, complete with what might well be the most luxurious interior to ever grace a small family hatchback.
Supremely lightweight in build, the Audi A3 Sportback features fuel saving technology as the start-stop system, brake energy recuperation and the gearshift indicator to improve fuel efficiency throughout the range of five petrol and three diesel engines.
The petrol range includes the entry-level 101bhp 1.6 litre unit, a 123bhp 1.4 litre turbo, a 158bhp 1.8 litre turbo and a 197bhp 2.0 litre turbo; and for those who really want to put the "sport" in Sportback, there's also the formidable 261bhp 2.0 litre S3 unit.
The diesel range includes a 1.6 litre unit and two powerful 2.0 litre units, delivering 138bhp and 168bhp respectively.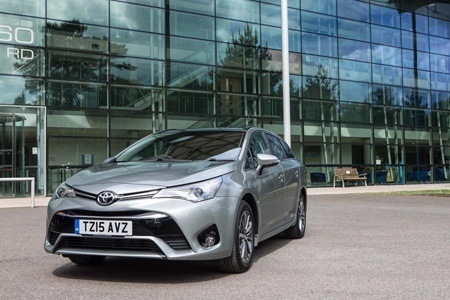 A well-equipped and easy to drive car with lots of interior space, the Toyota Avensis is the typical well-equipped sensible saloon with high levels of comfort and refinement.
Updated in 2015 with more efficient engines and more safety kit as standard to bring it into line with other cars in it class, the cabin is one of the largest in its class, with plenty of head and leg room in the front and back.
The engine line-up consists of three options - one petrol (a 1.8-litre four-cylinder with 147PS) and two diesels (with the 1.6 and 2.0 powertrains) - with the latter returning fuel economy of up to 67.3mpg.
Under £190 pcm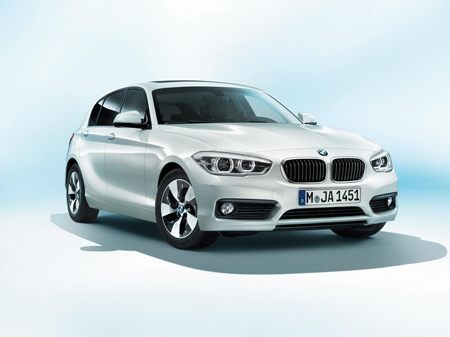 An entertaining drive, high quality and with a range of engines that goes from extremely economical to extremely quick, the BMW 1 Series is an entertaining and high quality drive, with the diesel versions offering good low-rev flexibility.
Unmistakably a BMW, and with that comes all the BMW reputation, the facelifted 1 Series features a wider range of interior trim choices and a wide range of economical engines.
One of the 2015 update highlights is the new three-cylinder diesel engine that is available in the 116d model that has been borrowed from the MINI, and offers fuel economy of up to 80MPG.
Trim levels go from SE through to Sport and M Sport, while the most economical version, powered by the three-cylinder diesel, has been badged 'EfficientDynamics Plus'. The 1 Series is available with manual or automatic gearboxes and in in 3- or 5-door body styles.
As BMW's entry-level model, the BMW 1 series is designed to introduce the driver to BMW, and features stop-start technology as standard right across the 1 Series range, and has some exciting standard levels of equipment and safety features such as alloy wheels, DAB digital radio, satellite navigation, a leather-trimmed steering wheel, a five-star Euro NCAP rating, and a well-built interior, with chunky controls, a stylish dashboard with soft-touch trim and, in some cases, contrasting stitching.
Optional extras include adaptive cruise control, parking sensors, climate control and adaptive headlights.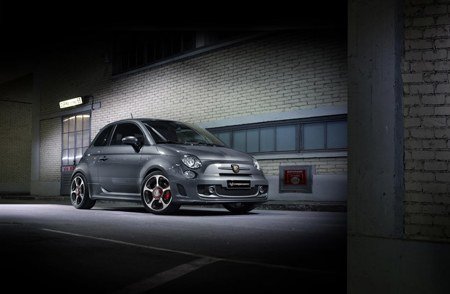 A specialised choice, the convertible option of the Abarth 595 Competizione shows itself off in the city, and on the country roads with comfortable seats and an awesome pair of Sabelt racing seats in the front.
Inspiring respect for whoever drives it, the 1368cc four-cylinder 16v turbo engine is capable of producing 158bhp and is a five-speed manual, front-wheel drive. Capable of accelerating from 0-62mph in just 7.4 seconds to a top speed of 130MPH, it offers fuel economy of 43.5mpg with CO2 emissions of around 155g/km.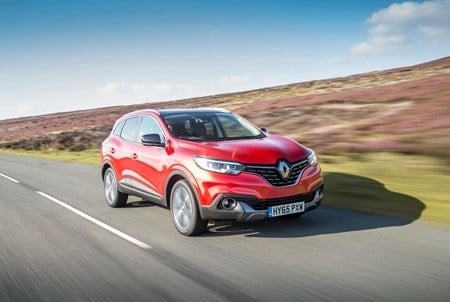 For a greater review of a stylish alternative to the Nissan Qashqai, take a look at our Renault Kadjar blog from a year ago. But for now, you can make an opinion based on excellent handling, refined and economical choice of diesel engines, stylish looks, everyday practicality and comfort, spacious and high quality interior and lots of storage.
It uses the same engines as the Nissan which means a 1.2-litre TCe turbo petrol with 130PS and two dCi diesels - one a 1.5-litre with 110PS and the other a 1.6-litre with 130PS - all with six-speed manual drive and front-wheel drive as standard across the range, with an alternative specification of a six-speed automatic and four-wheel drive.
Best efficiency comes with the 110PS 1.5 dCi with an official 74.3mpg, sub 100g/km of CO2 and a 0-62mph of around 12 seconds.
Under £200 pcm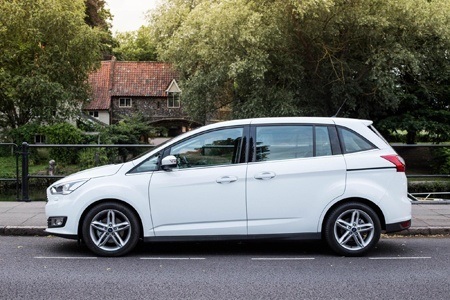 The Ford Grand C Max comes with 7 seats as standard along with sliding side doors, and offers an outstanding combination of ride and handling along with a clever range of low emission petrol and diesel engines.
Succeeding the original Ford C-MAX, this car is aimed directly at families, with just the two trim levels - Zetec and Titanium - aimed at the heart of practicality, with standard equipment on all models including alloy wheels, air conditioning, a leather steering wheel, Thatcham category one alarm, DAB radio/CD and Bluetooth with USB connectivity and voice control, powered child-proof locks on the rear dual sliding doors and rear parking sensors.
There's a choice of three petrol engines and two diesel engines, with the all-new four-cylinder 1.6-litre 150bhp Ford EcoBoost engine with a new six-speed manual gearbox making its Ford debut.
And this gearbox is also evident in the 1.6 TDCi and 2.0 TDCi models with an automatic transmission - the dual-clutch Powershift six-speed automatic - available with the 2.0 TDCi engine.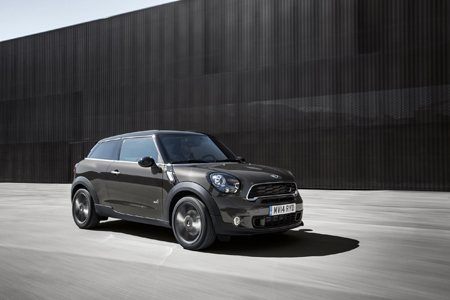 The 3-door MINI Paceman is a supremely stylish, seductively sporty and surprisingly spacious coupe that is, of course, a MINI, with all that that iconic name exudes.
A classic design with a unique modern twist and stylish and surprisingly spacious interior with up to 1,080 litres of storage capacity. For all passengers there is first-class lounge style comfort with individual rear seats, and for the speed junkie there is a choice of four powerful and responsive engines.
Available with either front or all-wheel drive, in a choice of eight trims, the entry-level MINI Cooper is fitted with a 1.6 litre 122hp petrol engine, with a 1.6 litre 181hp Cooper S petrol unit also available. Diesel fans can choose between a 1.6 litre 110hp Cooper D and a 2.0 litre 141hp Cooper SD, and electronic stability control is standard across the range with enhanced traction available on the four-wheel-drive models.
And to top it all off, inside you will find lushness and refinement with a leather steering wheel, Piano black surfaces, sports seats and Black upholstery with contrasting seams fitted as standard.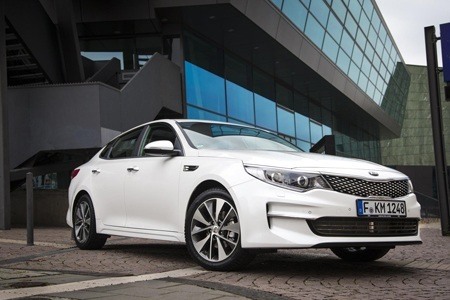 Initially introduced in 2011, all versions of the Optima are well equipped, with 16" alloy wheels and Bluetooth connectivity fitted as standard across the range, with a recent update tweaking both exterior design and cabin trims.
Coming with a 1.7 CRDi diesel engine with both manual and automatic transmissions available, the Kia Optima is surprisingly agile with plenty of grip, and a standard stop-start system helps the diesel Optima return average fuel consumption of 57.6mpg and emit 128g/km of CO2.
Inside, the sculpted dashboard is angled towards the driver, with the instruments being easy to read on the large, high-resolution TFT display for the trip computer. And there is plenty of room and a host of safety features too with six airbags, stability control, Isofix and ABS with brakeforce distribution as standard, with other options such as blindspot detection and lane keeping available at higher specs.
Under £250 pcm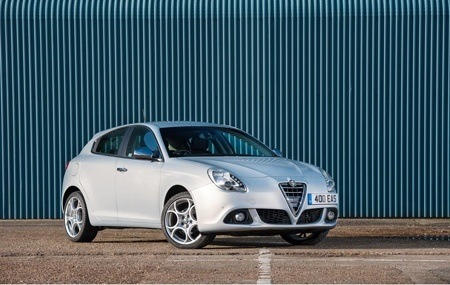 With a five star Euro NCAP rating, the Alfa Romeo Giulietta is widely recognised as one of the safest small family cars available – with no compromise on performance or style.
Winner of the 2010 "International Best New Engine of the Year", the 5-door Alfa Romeo Giulietta is instantly recognisable on the road thanks to its unique aerodynamic spoiler, large LED headlights and coupé-style side windows.
The 1.4 Turbo MultiAir 170 bhp engine was also recognised as the "International Best New Engine of the Year" at the 2010 International Engine of the Year Awards so you can be sure that the Alfa Romeo Giulietta will deliver all the power and performance you need - and as it holds a Five Star Euro NCAP Rating, all in safety too!
With minimal effort, the Start&Stop technology and Gear Shift Indicator which come as standard on the Alfa Romeo Giulietta ensures that you get the absolute best from your engine at all times, which includes lower fuel consumption, lower CO2 emissions and, of course, the high level of performance you might expect from such an illustrious manufacturer.
The SEAT Alhambra is a 5-door MPV with two prestigious awards to its name: The Diesel Car Best MPV award and the WhatCar? Car of the Year 2011 in the MPV category, accentuating its level of comfort, safety and versatility which guarantees good times for you and your family - comfort for 7 adults and storage space of up to 2340 litres.
The SEAT Alhambra comes with a choice of 1.4 TSI petrol engines at 150PS or powerful 2.0 TDI CR diesel engines which can deliver up to 170PS. There's also a choice of automatic or manual transmission, and the Start/Stop technology and brake energy recovering systems help manages an economy and a fuel efficiency unrivalled in its class.
Technology is up to date too, with the innovative Tiredness Detection System (TDS), which monitors your steering wheel movements to look for possible signs of driver fatigue, have been put in place to ensure your safety, comfort and enjoyment.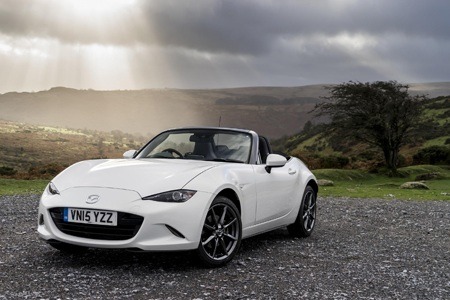 The fourth-generation Mazda MX-5 has a big reputation to maintain. After all over 25 years it has become the world's best-selling two-seat sports car.
With a sharp, new look, buyers can choose between 1.5 and 2.0-litre petrol engines connected to a six-speed manual gearbox, backed up by an interior brought right up to date with the company's MZD Connect infotainment system.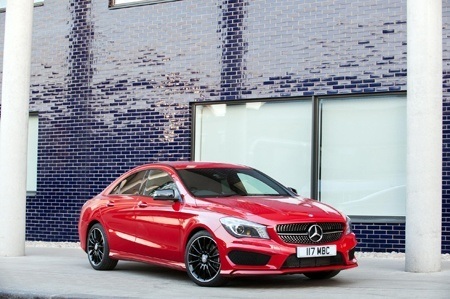 The Mercedes-Benz CLA is both a compact saloon and a sporty coupe, and turns heads wherever it goes.
Skilfully designed with advanced technologies, innovative safety features and a robust chassis design, it is availlable with a choice of powerful, economical diesel or petrol engines in the shape of the petrol driven CLA 180 and the diesel CLA 220 CDI, both of which offer up respectable fuel consumption figures and produce emissions as low as 117g/km, with responsive acceleration from 0-62mph achievable in as little as 8.2 seconds.
Add in a choice between a 7G-DCT-7 speed automatic transmission and a 6 speed manual gearbox alongside the striking exterior design and distinctively sporty interior finishes, and all-in-all you are looking at a special car.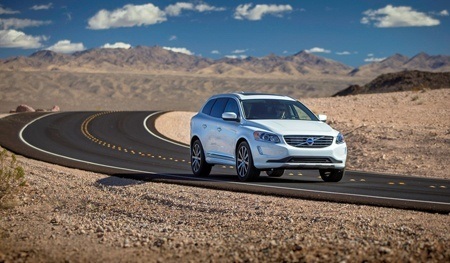 The Volvo XC60 is Volvo's best-selling car in the UK; a luxury crossover SUV that's designed to adapted to almost any driving style, combining SUV benefits with the convenience of a compact city car.
The extensive choice of powerful and reliable engines only includes one petrol engine – the 3.0 litre six-cylinder turbocharged T6 - but with an output of 304bhp, do petrolheads need any more? On the other hand, the diesel range will appeal to those who are more interested in balancing power and fuel-efficiency with two five-cylinder turbodiesel engines to choose from – the 2.0 litre D4 and the 2.4 litre D5.
Transmission is available as 6-speed manual or Geartronic automatic depending on the engine, and the Volvo XC60 (aside from the entry-level D4) comes with All Wheel Drive (AWD) as standard, high ground clearance, Hill Start Assist, Hill Descent Control and the advanced City Safety system, which will automatically apply the brakes at lower speeds should cars in front suddenly stop.
Newly redesigned inside and out, the Volvo XC60 is smarter, more stylish and more comfortable than ever before. This is a car that simply refuses to be ignored.
View more cars available in our £200 - £250 pcm range here, or under £200 here.
*All offers are subject to change at any time and are subject to finance approval and vehicle availability.