Although the Queen was actually born on 21st April 1926, the public celebrate her birthday on the 8th June. As she loves cars, Nationwide Vehicle Contracts has thought about our favourite cars that would be fit for royalty.

The Queen has a fleet of around 25 cars, estimated to be worth upwards of £10 million. The collection includes her twin-turbocharged, 6.75-litre V8 Bentley State Limousine that is the official state car – and one of only two created. Many of the cars are housed at the Royal Estate in Sandringham where you can find the very first royal car, a 1900 Daimler Phaeton, as well as numerous vintage Rolls-Royces, Jaguars and Bentleys. There are various support vehicles from manufactures such as Volkswagen, Range Rover and her majesty's personal favourite Land Rover.

In the Royal Mews at Buckingham Palace there is the Queens state fleet, consisting of three Rolls-Royces, three Daimlers and two Bentleys. All of the cars have been specified to the Queen's personal requirements, adding touches such as – heated seats, electric windows, bulletproof glass, and enhanced suspension – so all drives are comfortable and safe.

Bentley

Bentley is pretty much the royal family's manufacturer of choice for state occasions, and this year Bentley celebrates its centenarian. Considered a classic manufacturer by virtue of not only quality but also because of the 4,000 dedicated employees working hard at the factory in Crewe. In fact, the manufacturer itself describes their cars as "extraordinary cars designed and built by exceptional people using only the finest of materials."
We would recommend the new Bentayga Speed, the world's fastest production SUV, as the perfect car for the royal family.

The enhanced 635 PS (626 bhp), 6.0-litre W12 engine delivers a top speed of 190mph and accelerates from 0–62mph in just 3.9 seconds. The powerful Bentayga Speed looks great with dark-tint headlights, dark-tint radiator and bumper grilles, unique 22-inch wheels in three finishes. The interior is chockfull of leather, has plenty of room for an ever-growing family, and has up to eight (YES! EIGHT) Drive Dynamics modes. Plus, there's the option to add personalised features – from carbon ceramic brakes and 22-way adjustable front seats with massage function to Bentley rear-seat entertainment (RSE) and mood lighting.

Land Rover and Range Rover
As stated before, the Queen's all-time favourite car to drive around the Sandringham Estate is her Land Rover Defender. Even though the original design was based on the American Jeep, Maurice Wilks (chief designer at the Rover Company) worked with his brother Spencer (Rover's managing director) to produce the Land Rover as a British icon. It was a successful venture, and although the Rover Group itself was broken up in 2000, the Land Rover and Range Rover are still cars of quality and prestige.
The new Range Rover 2019 models would be great additions to the royal fleet.
It has been described by Top Gear as "one of the best luxury cars money can buy", "a bit of an all-round superstar" and "arguably the definitive big, luxury SUV." The 2019 Range Rover competes with other big SUVs, but also luxury saloons – like the Mercedes S-Class, BMW 7 Series, and Audi A8.
The 2019 Range Rover is not only stylish, powerful, fun to drive and installed with heaps of advanced driver safety and entertainment technology, but there's also plenty of room for pets and storage in the boot. There's even the option of a plug-in hybrid version for the more ecologically minded. With a plethora of driver assistance aids and up-to-date technology in both safety and infotainment, driving a Range Rover offers regal presence.

At Nationwide Vehicle Contracts, we have 13 different Range Rover models available with great lease deals – from the 2.0 P400e Vogue Auto to the 4.4 SDV8 Autobiography LWB Auto.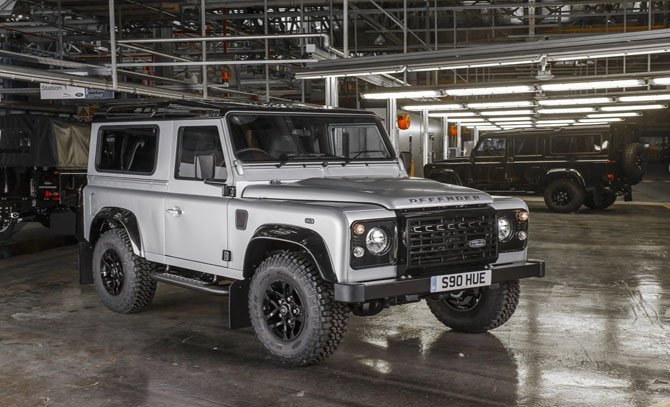 Rolls-Royce
If there is any car that personifies royalty, the upper echelons of society and opulence, then the Rolls-Royce is it. A partnership between two of the most innovative minds of the 19th Century, engineer Henry Royce and car dealer Charles Rolls, saw the 1904 birth of Rolls-Royce. After the iconic Silver Ghost (the best car in the world at the time) broke the world record for a non-stop motor run by travelling from London to Glasgow 27 times – covering 14,371 consecutive miles – the brand saw its popularity increase.

In the 1930s, Rolls-Royce revealed the first ever V12 engine Rolls-Royce, the Phantom III. In the 60s the Rolls Royce marque became a symbol of success and anyone with money and status – from actors to rock stars and celebrities – wanted the Phantom III. Since then, as you can see from the current choice of the Queen's stable of cars, its iconic status has lasted the test of time.

No doubt, the new 2019 Rolls-Royce Phantom will soon be at the top of any royal family list. According to the What Car? review the 2019 Rolls-Royce Phantom is complete with everything from – unsurpassed mechanical refinement and rolling comfort to superb drivability and brilliantly progressive controls. It's priced at a whopping £360,000 and is 5.8-meters long and weighs 2.8-tonnes.
Mercedes S-Class Saloon Maybach
The Mercedes S-Class Saloon is a car that Top Gear calls "the benchmark big luxury saloon." Complete with everything from – impressive engine options and an array of semi-autonomous driving technology to stylish and comfortable features. The 2019 version of German engineering is the standard by which all saloon cars should be judged.

Mitsubishi Outlander
For the more ecologically-minded monarch, there is the Mitsubishi Outlander 2.4 litre PHEV hybrid car. It's an SUV that can run on electric power as well as petrol and inside there is plenty of passenger room, so every trip is an enjoyable one. Plus, you can rest assured that Mitsubishi haven't skimped on driving aids and technology on any of the 7 models on offer from Nationwide Vehicle Contracts to lease. You can find out more about the Highlander here.
Mini Convertible
For a more classic and stylish car, why not turn the MINI Convertible?
After all, British royalty have a liking for British icons such as Rover and MINI. Especially as, like the Rolls-Royce, it was especially popular in the 60's with the upper echelons. It has more technology than ever, including distance warnings and the MINI Connected system – ensuring every journey is enjoyable. For royalty, it's the perfect small car for a quick spin around the palace grounds.

Nissan LEAF Connecta
For top-of-the-range ecological cars it has to be the Nissan LEAF Connecta.
The Nissan LEAF is the European top-selling electric car and it comes as no surprise as it offers fast home charging. Plus, as there's an increasing number of charging points around the UK you'll never be stuck for electricity. There's nothing not to like as its running costs are low, it's silent, it's smooth, it's practical, and it has no emissions.
If you want to be blown away by ridiculously expensive cars, take a look here at the top 10 most expensive cars in the world, including the Rolls-Royce Sweptail priced at $13 million.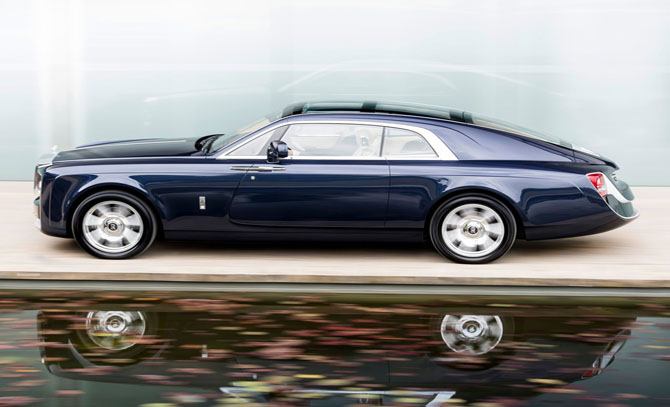 At Nationwide Vehicle Contracts, we have many amazing lease deals available. Speak to one of our Customer Service Representatives today, they'll try their very best to treat you like royalty.