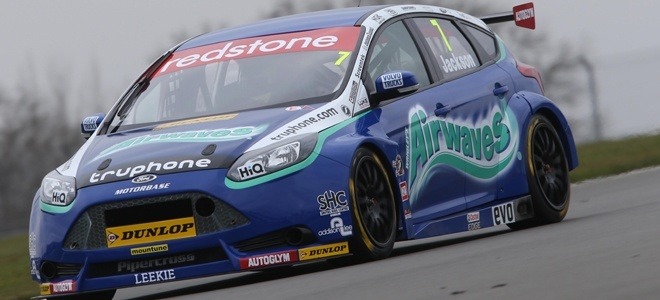 With Sky's Formula One coverage showing just what can be done when it comes to racing on our TV screen – albeit on satellite channels – it's great news to hear that the ITV network have managed to extend their rights to broadcast live coverage of the MSA British Touring Car Championship (BTCC) until at least 2017 on our free-to-air channels.
With the Championship already on our screens for another year, this is a thee-year extension to the existing one, and joins the BBC's intermittent coverage of the Formula One season as the only way to watch motor racing on TV if you don't have a satellite subscription (or don't know the right link on your computer or laptop!)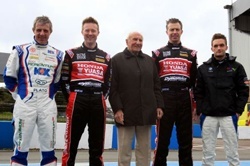 The British Touring Car Championship (BTCC) features professional racing drivers competing in ten races on top circuits around the UK in everyday race cars, and is Britain's most popular motor racing spectacle. Some 371,000 people watch the BTCC every year at the events trackside; and then there's the TV coverage.
As they have been recently, MSA British Touring Car Championship race days can be viewed live on ITV4, ITV4 HD and online at itv.com for a total of 7 hours (11am-6pm) - unique in UK motor sport and the envy of many high–profile international series – and also on the hour-long highlights package that currently can be seen on ITV, ITV HD, ITV4 and ITV4 HD after each live event in the following week, and repeated three times. There is, of course, ITV Player to watch it on too!
And if you want to watch the Saturday afternoon qualifying session live, along with a comprehensive catalogue of race highlights throughout the season, itv.com are offering this as a fee service as well.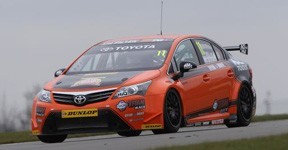 BTCC Series Director Alan Gow said: "ITV's commitment to the BTCC is unrivalled in British motor sport. I'm absolutely delighted to have signed this new contract, which maintains the same vast level of free-to-air coverage the series currently enjoys until at least 2017.
"The determination from both parties to finalise this deal, more than a year before the expiration of our current contract, is testament to the strength and huge appeal of the BTCC. Many of our teams have been able to sign long-term deals with partners during what's become a record-breaking age for the BTCC and this new broadcasting agreement will enable them to further build for the future. This new deal further validates the unrivalled popularity and strength of the BTCC and our incredibly strong relationship with ITV is something that I'm immensely proud of."
Niall Sloane, Director of Sport at ITV said: "The British Touring Car Championship has been a hit with viewers on ITV4, and ITV Sport is delighted to have secured the rights until at least the end of the 2016 season. We look forward to more great racing and stories in the years to come as the BTCC continues to evolve."