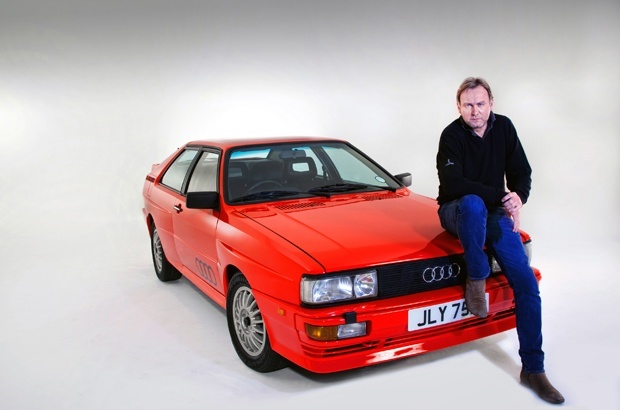 Both 'Life On Mars' and 'Ashes to Ashes' were not only major hits for the BBC, but also a boost for car manufacturers and old cars with many memories rising to the surface, especially for owners of a Ford Cortina or an Audi Quattro; so when it was suggested that DCI Gene Hunt and Audi join forces to auction the iconic 'Ashes to Ashes' car for BBC Children in Need, they both jumped at the chance.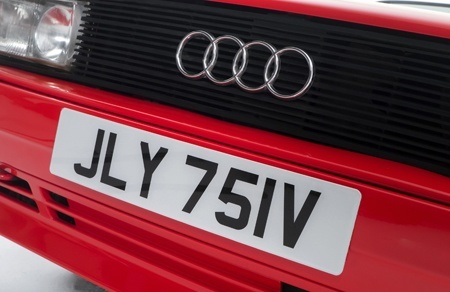 Which is why bids are currently being invited for DCI Hunt's famous red Audi 'Ur quattro' in an online auction taking place right now and ending on Sunday November 16 at 9pm – all for BBC Children in Need which takes place this Friday.

The Audi Quattro sports car is currently in the possession of the BBC, and somehow managed to survive being 'fired up' by Hunt in each episode of 'Ashes to Ashes.' The car is a 1983 example of the Quattro that features a two-valve-per-cylinder version of the legendary turbocharged five-cylinder petrol engine that has undergone some Audi restoration to make it look its very best for the auction.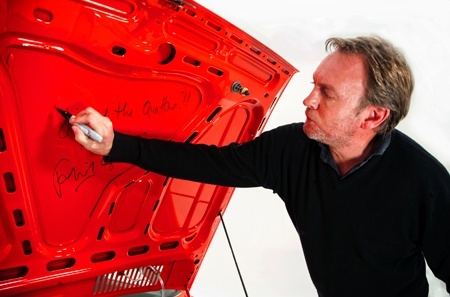 And the owner will also find a little bonus underneath the bonnet as actor Phil Glenister, who played Hunt, has personally signed an autograph there, adding in one of his catchphrases from the series too: "Fire up the quattro" slogan. Even in a video that was created to publicise the auction, Glenister gets behind the wheel and says: "If you want to fire up the quattro, first you have to fire up your wallets!"

The live auction is currently underway at the BBC Children in Need eBay shop here and is expected to be busy with the Quattro already a desirable iconic classic (voted 4th in a poll from Auto Express about the top 40 most famous television cars of all time.