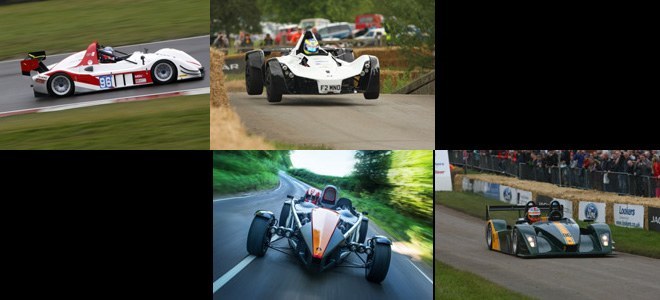 TRACK CAR SPECIALS LINE UP TO CHALLENGE LAP RECORD
The 2013 Cholmondeley Pageant of Power takes place from 14-16 June at Cholmondeley Castle, Malpas, Cheshire, and as usual there will be an almighty clamour as cars attempt to set a new lap record on the Pageant circuit as part of the track-day specials.
Yes: there are a stack load of supercars and classic cars and modern race cars to have a look at; Yes, there is an almighty fireworks display to watch on the Saturday Night in a Last Night of the Proms stylee; Yes, there are air displays that will include Lancaster, Hurricane and Spitfire flypasts; Yes, there will be terrifying stunts on water including fly and wakeboarding, jet skis and powerboats; Yes, there are an unbelievable amount of different food stuffs on offer; and Yes, there is an exclusive lifestyle pavilion and trade area.   But if you were to ask anyone going to the Pageant what they were particularly going for, it would be the fact that on each of the track days, supercars will be undertaking six potentially record-breaking runs on the 1.2-mile twisty, undulating Pageant circuit during the event. In fact, there will be over 80 cars and 40 bikes straining every nut and piston to achieve their best laps driven and ridden by humans straining every sinew and muscle to do the same.
The current course record was set last year by Caterham's 330bhp SP/300.R, and currently stands at 61.89 seconds, but there are at least 4 potential challengers to that time in the shape of the Ariel Atom, BAC Mono, Radsical SR8 RX and Caterham SP/300.R
Ariel Atom 3.5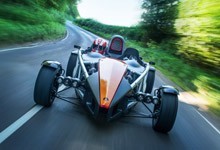 Driven by pilot Niki Faulkner, who set a new lap record of 62,68 seconds in 2010 when driving a Lamborghini Gallardo Superleggera LP 570-4, will be behind the wheel of the latest model from Somerset-based Ariel.
Fitted with a compact 245 bhp 2-litre Honda i-VTEC engine and close-ration six-speed transmission, there's a good chance that the Atom 3.5, with a kerb weight of just 520 kg, could once again find itself right at the top of the leader board.
BAC Mono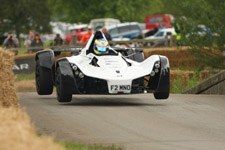 A car selected by Top Gear's The Stig as his Car of the Year 2011 can't be that bad really, and the Cheshire-built BAC Mono single-seater with a super-sleek aerodynamic body and top speed of 170 mph certainly isn't. With a 280 bhp, 2.3-litre normally aspirated engine under the bonnet with a six-speed paddleshift gearbox, the Mono won last year's supercar class with a 63.06 lap, and can reach 60 mph in 2.8 seconds.
The BAC team hopes to do well this year with local driver Oliver Webb, just 22 years old, at the controls. Currently competing in the World Series by Renault FR3.5 championship with 2012 title-winning team Fortec, Oliver has previously raced UK Formula 3 and Indy Lights in the USA, and has already raced the Mono when it made its Pageant of Power debut in 2011.
Radical SR8 RX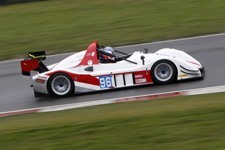 This latest generation of Radical's acclaimed 2.7-litre RP V8 engine can only be described as 'Awesome' as Radical Sportscars, the world's largest manufacturer of trackday and racing cars, bring it to Cholmondeley in more ways than one. The engine produces 430 bhp and powers the SR8 RX through a unique six-speed paddleshift transaxle, enabling the car to reach some amazing speeds – and some! In fact, the SR8 RX currently holds the Nürburgring Nordschleife road car lap record, with a lap time of 6 min 48 seconds.
Away from this particular Pageant, the two-seater car with physics-defying grip, relentless acceleration and powerful brakes has already shown its metal by lapping Silverstone in the same time as a Formula 3 single-seater. And behind the wheel is one of Radical's own in the fine figure of Marketing Manager Roger Green. Already a highly respected racer, having competed in GT3 and Radical race series over several seasons, Roger also works as a features writer for EVO magazine.
Caterham SP/300.R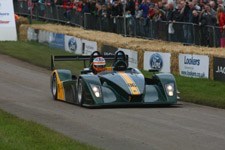 The reigning champion with Scott Mansell behind the wheel will be looking to not only maintain their place at the top of the tree, but to extend it.
A complete departure from Caterham's legendary Seven, the SP/300.R was developed in cahoots with Lola Cars, and features a mid-mounted supercharged 330bhp engine, Hewland FTR racing gearbox and racecar aerodynamics encased in a lightweight (545 kg) machine that can accelerate from 0 to 60 mph in just 2.8 seconds towards a top speed of 180mph.
It is going to prove to be hard to beat with Scott behind the wheel as he is not only a Caterham Drive Experience instructor, but he also drove successfully in the EuroBOSS, Indy Pro Series and Superleague Formula during the 2004-to-2009 seasons.
James Hall, Event Director for the Cholmondeley Pageant of Power, said: "With current and previous lap record holders in the running this year, the battle for supremacy between this quartet of British track day heroes is going to be a thrill to behold.  The innovative engineering embodied in the latest creations from Ariel, BAC, Caterham and Radical will ensure a fascinating fight for first place.  It'd be wonderful to see yet another lap record set, and these cars are among the most likely to manage it."
To buy tickets for the Pageant, now in its 6th year, or to find out further information, visit www.cpop.co.uk.