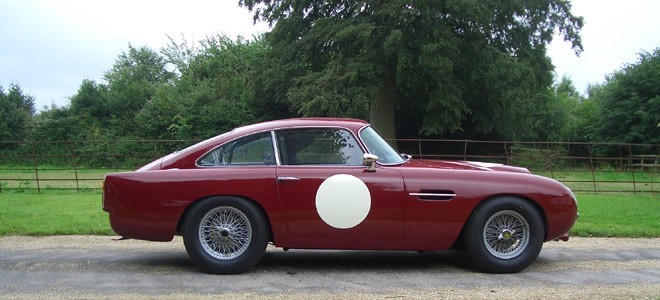 A JUNE DATE FOR YOUR DIARY
As summer appears to be on the horizon – and hopefully it will last more than a week this year – thoughts turn to Motor Shows and the like for days out at weekends.
And when it comes to classic cars and power, it is hard to look past the Cholmondeley Pageant of Power that takes place on the Cholmondeley Estate in Cheshire from 14 to 16 June.
Featuring some of the world's most revered classic cars from the likes of Aston Martin, Ferrari and Bentley, the 2013 Pageant promises to showcase one of the most extensive and noisiest collections of performance cars ever.
It is noise that is at the forefront of the pageant with historic racing stars, such as the Aston Martin DB4 GT, Bentley Blower and Le Mans-winning Speed 8, and Donington Collection W125 all taking part.
Altogether there will be more than 200 of the world's rarest and most beautiful classic cars and motorsport vehicles at the Pageant of Power stretching back through the highly regarded annals of high-octane history.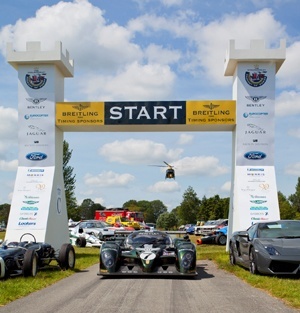 To whet your appetite, just a few of the cars you are honoured to be able to see: the ground-breaking Donington Collection W125 – that knowledgeable people will be aware of how it evokes the dominant 'Silver Arrows' cars of the 1930s - and the 1956 Maserati 250F made famous by (or 'who made famous people of") Juan Manuel Fangio and Sir Stirling Moss; a special "let's celebrate our centenary" Aston Martin display of quite a few famous models including one of only 75 DB4 GTs ever manufactured, the single-seater 1959DBR4, as driven successfully in Formula One, the 24 Hours of Le Mans and World Sportscar Championship in the late 1950s and a 1955 DB2/4 as driven Sir Jack Brabham.
Bentley aren't too far behind in the classic car race either, showing off the prodigious Bentley Speed 8 endurance race car and a 4.5-litre supercharged 1930 Bentley Blower that was driven by the 'Bentley Boys' during a golden era of British motorsport.
Just a few of the cars on display.
James Hall, Event Director for the Cholmondeley Pageant of Power, said: "The Pageant of Power is an event like no other, celebrating power and performance in all its forms, and nowhere is this mandate fulfilled more thoroughly than with this selection of classic stars. This year's display is sure to delight and fascinate our spectators, providing a wonderful showcase of power, performance and beauty from many of the rarest and most historically significant track and road cars anywhere in the world."