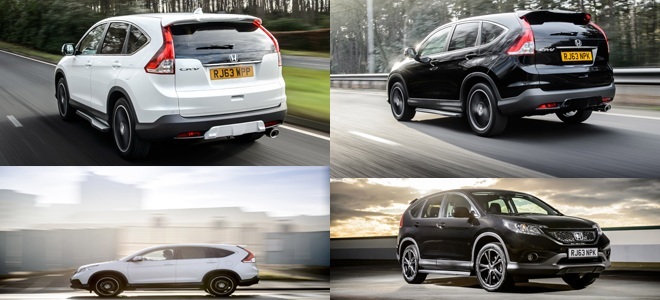 The Honda CR-V has proved to be a popular car for the Japanese car manufacturer, and there are high hopes for the two Special Edition versions that they have released: the Black Edition and White Edition.
Leon Brannan, Head of Cars for Honda (UK) comments: "The CR-V is already a very popular choice thanks to its combination of distinctive and refined styling and excellent versatility. The new Special Edition Black and White enhance the range even further, offering real stand-out appeal and a bold new look. Now the only decision for customers is which colour most turns their head!"
So it really seems that the choice is there in black and white.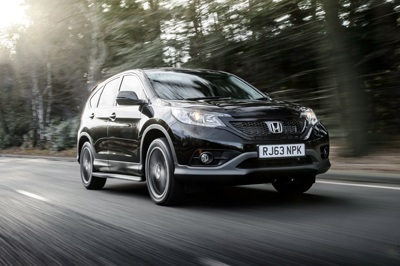 Both CR-V Black & White Editions take the already distinctive styling of the original CR-V and enhance it with 19" Orion alloy wheels, exhaust finisher, privacy glass, a new patterned front grille and a tailgate spoiler that visually gives the versions a sleek and dynamic look by extending the flowing lines of the roof over the rear window. Further visual beauty is offered up by the integrated running boards that not only add visual impact but practicality too, and front and rear skid plates mirror this by practically protecting the underside of the car whilst visually enhancing the car's style.
It almost goes without saying that everything that comes with the CR-V comes with the Black & White Special Editions and by that we are talking dual-zone climate control, Bluetooth HFT, front and rear parking sensors and power-folding door mirrors, plus metallic paint and satellite navigation all as standard.
And if that is not enough for you...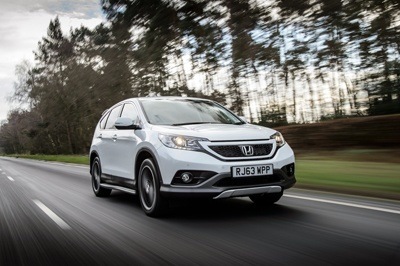 There is some impressive figures when it comes to fuel economy, as we reported here back in December when fitted with a 1.6 i-DTEC engine. In fact, both models are available in manual or automatic, with either the 2.0 i-VTEC petrol or 2.2 i-DTEC diesel engine.
There is some marketing support for the Special Editions that can be found at www.honda.co.uk/headturner with a campaign which gives the new versions the impressive title of 'Headturners', suggesting that one (or both) of them deserves the moniker 'The new head-turner from Honda'. Supporting the campaign, and making use of social media, the site wants visitors to choose 'Which one turns your head?', with an interactive graphic continually updating voters preferences with a percentage split between those favouring black against those opting for white.
It almost goes (once again) without saying that there is the option to tweet a preference using the hashtag #CRVWHITE or #CRVBLACK, or by sharing the choice on Facebook.
I wonder which one Michael Jackson would choose? Or maybe he wouldn't considering that "it don't matter if it's black or white."