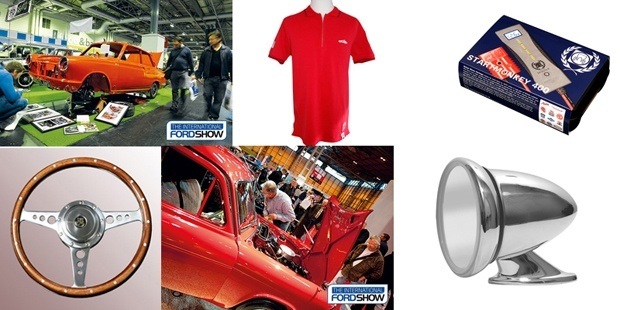 Under the Christmas tree waiting for you on Christmas morning will (hopefully) be a stackload of presents - all depending on whether you've been bad or good. And if you are a petrolhead, or just a proud car owner, what could be wrapped up there for you to open?
In other words, what could you hint for or what could you get for the car lover in your life, be it your partner, your parent, your child or your grandparent?
We've already suggested some of the best driving video games that you could get, but what else is out there to bring festive joy to the Christmas morning?
The usual stuff
You could get yourself into the search box at Amazon and type in "car enthusiast gifts" and decide amongst the 4,053 (at the last count) suggestions what you think is appropriate. From car valet packs, top trumps, desk diaries and keyrings to books on how to drive, cufflinks and more car valet sets, the choice is endless.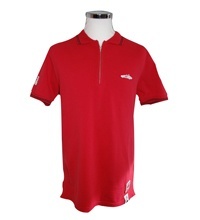 You could try the unusual (yet not-so-unusual) sorts of gifts you find at I Want One of Those or Getting Personal where you can get anything from a personal card to a driving experience.
Or you could browse the aisles of your local out-of-town supermarket for those highly hilarious (sic) t-shirts, mugs and the like that will end up in the garage or used as rags to clean the car with, hopefully using the aforementioned car valet kit!
And there is even the local garage on the way home on Christmas Eve where you can pick up a really useful 5-in-one torch/pen/screwdriver car set, or beaded back massager seat?
But maybe you could look at something with a bit more thought?
The Unusual Stuff
The popular Motoring Classics website has been relaunched in time for Christmas with an enticing range of potential gifts for his and her motoring Christmas, with prices to fit all budgets - including the extremely generous ones!
Clothing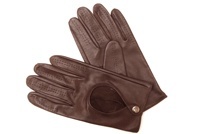 Whatever you are looking for to make the driver feel that little bit special, you will probably find it here. From heritage leather gloves available in all regular sizes and finished in the choice of black or dark brown, to Auto Racing Club polo shirts featuring unique, distinctive and tasteful motorsport-themed designs in nine different design and colour combinations, and a wide range of sizes from XS to XXL, the choice is wide.
From a tweed cap to a flying helmet, string-back gloves to a sheepskin jacket, you are sure to find that unique gift that you are looking for to the highest quality and at sensible prices.
There's even some BMC overalls to wear to make you feel like a proper mechanic!
Car care and maintenance
If you are talking about actual car care, the Motoring Classics website offers the renowned range of Autoglym polishes and cleaners, tailor-made indoor car covers to fit all cars, the Hamilton range of indoor and outdoor car covers, CTEK battery chargers and DVDs of many original technical publications for MG, Triumph, Austin-Healey, Land Rover, Jaguar models to make sure that cleaning is done properly.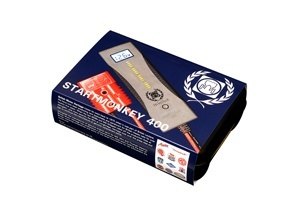 For chassis and body parts and accessories, look no further than their listings for items such as EBC brake discs and pads for road and competition use, PowerStop brake kits, Uprated anti-roll bars for various MG and Triumph models, BMH replacement bodyshells for Mini, MGB, Sprite/Midget and the like (Good luck with wrapping THAT and getting it under the tree!), Tex wiper and washer products, ZircoFlex heat management products, and Revotec fan kits - to name but a few.
There is also the Startmonkey 400, a battery jump pack that, despite its weight and small size, will fire up any 4x4, van, car, boat or motorcycle up to 20 times using either crocodile clips or motorsport-style Anderson plug before needing a charge of its own.
And don't forget the Samco hand-crafted silicone hose kits that withstand greater temperature and pressure than standard organic rubber hoses.
The Thought That Counts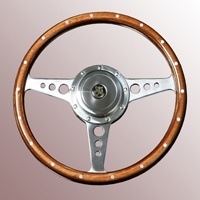 If you want to show great thought then why not look at the mouth-watering selection of model cars and commercial vehicles in a variety of scales from 1/43rd to 1/18th , a luxury leather suitcase or travel bag, a choice of top quality MG watches or an authentic Irvin flying jacket?
Maybe a new steering wheel to give their pride and joy a touch of the classic? Mota-Lita steering wheels have been the 'must have' accessory for generations of classic car enthusiasts. Handmade to the highest quality, they are available in a large range of designs and with leather, wood or laminate rims.
And then there are the wide selection of Tex mirrors available to cover cars from the '60s, '70s and '80s with fitments for wing, door and quarterlight as well as some replacement glasses.
Gift Vouchers
Failing all that, you could just get them a gift voucher from the website. Make sure that any gift vouchers are given with thought in mind though. A gift voucher from a nice website speaks volumes - much more than a high street retailer!
The Future
Then there is the gift of tickets to an event to look forward to such as the Goodwood Festival of Speed, the Ultimate Street Car Festival or CarFest.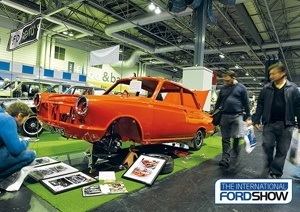 If this is your bag, then maybe the tickets could be for a brand new event at Sandown Park in Surrey celebrating Britain's most popular car brand. The International Ford Show will be held on the weekend of April 30-May 1, and will feature some of the finest Fords from the UK and beyond, be them standard, restored or modified, along with premium trade stands from a variety of Ford experts and specialists.
Car lovers are notoriously difficult to buy for, so take a punt on the unexpected. Christmas only comes once a year after all.