The Goodwood Festival of Speed takes place from 26th – 29th June and features a multitude of attractions – including the (in)famous hill climb – that will include something special for Citroen fans in the shape of the UK debuts of the bold New Citroën C1 and the sensational New C4 Cactus. At the show there will be a chance for visitors to get up close with the latest additions to Citroën's revitalised range, including an opportunity to interact with Citroën's unique Airbump® technology with some extra Airbump®-themed activity to enjoy too.


THE NEW CITROEN C4 CACTUS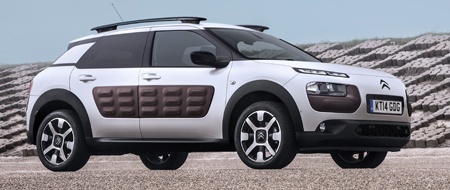 It's not going to be available here in the UK until October 2014, but there is already a buzz about what Citroen are calling their "bold response to the changing needs of today's car owners, offering a real alternative to the traditional compact hatchback with a fresh and distinctive approach."
And, to be honest, when you first look at the
Citroën C4 Cactus
you are immediately impressed at just how different it looks from the majority of cars out there on the car market at the moment. It looks like a concept car – something that is pretty much nailed on to make it stand out from the crowd – with the crossover styling cues customisable options and a range of colours for the all-new Airbump® panels aiming to impress not only the driver but the onlooker too.
And if looks weren't important enough, the fact that the latest generation PureTech and BlueHDi engines help to keep fuel economy at a high of around 91.1mpg and CO2 emissions at a low of just 82g/km should be enough to at least have the C4 Cactus as a consideration, with overall running costs at 20% lower than the benchmark rival in the compact hatchback segment.
THE NEW CITROEN C1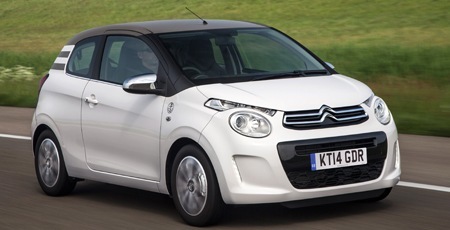 Available in the UK earlier than its stablemate – in July 1st in fact - the New Citroën C1 is the latest generation of Citroen's popular city car that launched in 2005 and has since sold more than 760,000.
Citroen promise that the Citroen C1 is an "upbeat response to urban mobility requirements" and looking at the pictures, you can visualise a fun run out in it with plenty of admiring glances thanks to it attractive styling.
Available in both three and five-door versions, as a hatchback, or as a new open-top body style (Airscape) the Citroen C1 is right up there in its class when it comes to fuel economy (up to 74.3mpg on a combined cycle) and emissions too (just 88g/km CO2.)
Citroën has been part of the Goodwood Festival of Speed ever since it began in 1993, and with these two UK premieres at the event, Citroen are hoping that 2014 will be a very special year indeed.