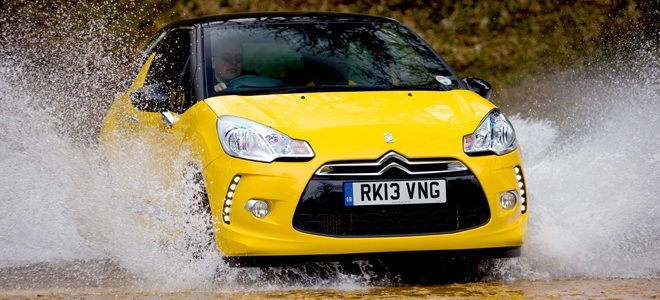 BEST SUPERMINI IN WHAT CAR? JD POWER SURVEY
The results of the 2013 What Car? JD Power survey are in, and in the 'Best Supermini' category, this year's winner is the Citroën DS3; a result that actually means that the model manages a very credible (and impressive) 4th place in the final overall rankings behind Skoda's Superb and Yeti, and the Jaguar XF  and out of 116 models that is one mighty achievement.
It's the first year that the DS3 has made an appearance in the survey, and that makes it all the more impressive with its 82.2% satisfaction score, with a maximum five-star rating awarded by its consumer owners for Performance, Service and Running Costs. (The overall industry average was 77.6% by the way.)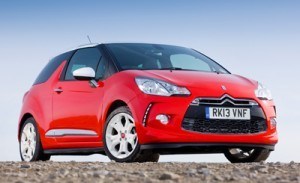 Chas Hallett, What Car? Editor-in-chief, commented; "The Citroën DS3 sitting at 4th place is a great achievement for the French brand, the best-selling DS3 supermini proved to be a joy to own with its funky styling and low running costs."
Last year's winner, the Honda Jazz, was also in the running but found itself losing the title of "king of the superminis" to Citroën - "The King is Dead; Long live the King" – with other rivals such as the Skoda Fabia, Hyundai i20 and Volkswagen Polo following in its slipstream.
The reasons for the win? Ask the customer and you will find that the Citroën model's design, quality, comfort and enjoyable performance were all mentioned in dispatches during the survey, as well as the low cost of both fuel and service repair bills for it throughout the country.
Linda Jackson, Citroën UK's Managing Director, said: "This is a simply fantastic result for DS3 and the Citroën brand. The JD Power survey ranks the views of real car owners so this is very meaningful recognition for a model that continues to go from strength to strength and is obviously rewarding drivers with an outstanding ownership experience."
Good news for both the company itself, the people who own a DS3 and for the Citroën's dealer network which was praised for its "clean facilities and professionalism."