DIRTY DOWN SOUTH AND NOT GRIME UP NORTH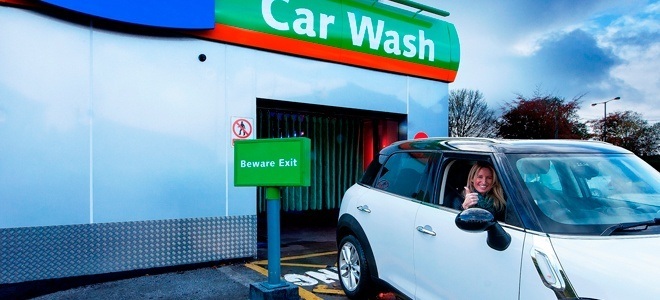 According to a recent national survey by IMO Car Wash Group, there is certainly a North/South divide when it comes to cleaning the car – with the North shining brighter than their Southern counterparts.
The survey was completed by over 1000 motorists across the country with the discovery that 55% of those drivers in the South of England leave it a month or longer before cleaning the car, with the Scottish coming out as the cleanest motorists with 60% of them washing their cars at least once a month.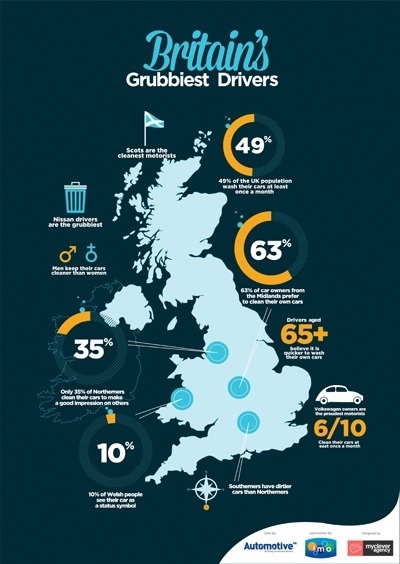 IMO Car Wash Group know their clean cars as know they are the world's largest car wash company – cleaning over 9.7 vehicles in the UK last year – and they revealed that the survey found that only 49% of the motorists surveyed clean the car at least once a month, and even that figure is split by sex with 52% of men doing it in comparison to 44% of women.
Drivers in the North are less likely to clean the car to impress others, those in the Midlands (63%) prefer a hand wash, Southern drivers are the UK's dirtiest, and Welsh drivers are those that don't see the car as a status symbol – more as a means of getting from A to B (probably via somewhere that begins with 'll'.)
And it seems that the older we get, the less concerned we are with a clean car (on the outside) – which personally I found a bit of a shock if you see the number of older drivers out cleaning the car on a Sunday morning - with those aged 65 and over least concerned, although most of them wanted to do it themselves rather than 'trust' a car wash.
It seemingly also matters what car you drive too, with the survey finding that six out of ten of Volkswagen drivers clean their car at least once a month (with Volkswagen drivers also being those most worried about damage to their vehicle while it was washed) in comparison to the 3 out of 10 Nissan drivers who do it.
In fact it is a combination of the Welsh and VW drivers that gives you the group that are most concerned about damage to their vehicles while they were cleaned, but it is interesting to read that a recent study into the Foamsoft Mitter technology used by IMO dispelled the myth that hand-washing is the safest way to clean a car, finding that all cars get scratched from everyday driving and that washing a vehicle with the IMO Foamsoft Mitters caused no measurable abrasion to a car's paint work. (No surprises there with that result!)
So if cleanliness is next to Godliness, God must live in the North.
But we know that anyway!