MODERN DIESEL CARS SAVING MOTORISTS £360 PER YEAR COMPARED TO TEN YEARS AGO
For a long while diesel cars had a bad reputation when it comes to ecology, but now, thanks to technological innovations by automotive suppliers, such as Bosch, diesel cars these days are cleaner and more efficient. In fact, according to the Society of Motor Manufacturers and Traders' very recent New Car CO2 Report, new diesel cars sold in the UK are 21% less polluting and 27% more economical than they were in 2003.
A lot of this can be put down to technological advances in component production like common-rail diesel and Start-Stop, and this means that British motorists are saving money.
Putting it into figures, the Report says that "If diesel cars were only as fuel-efficient as they were ten years ago, the average annual fuel bill for 12,000 miles of driving would be £1,690 rather than the £1,330 it is today." This is a saving of up to £360 per year using figures based on an average fuel price for diesel of 140.9 pence per litre in 2013. And it also helps 'save the planet' as it is estimated that these modern less polluting diesel cars are reducing the UK's CO2 emissions by more than 750,000 tonnes per year.
Peter Fouquet, President of Bosch UK said: "Motorists today benefit from much cleaner diesel cars than those that were on the market even ten years ago. As diesel car sales continue to rise, we are focused on constantly innovating new technologies that help reduce emissions from diesel cars and make them cheaper to run."
So just how have diesel engines changed themselves over the years and made themselves more popular with everyone and not just the long-haulers?
According to Bosch, there are three milestones on the Road to Damascus for drivers when it comes to diesel engines.
Milestone One: The introduction of turbochargers to cars in the 1980s.
With the Audi 100 TDI being one of the first cars to benefit from Bosch turbodiesel technology in 1989 with the Axial piston pump for diesel direct injection (Audi 100 TDI) for ~1,000-bar direct-injection. With this, engines became more efficient and also started to produce lower emissions.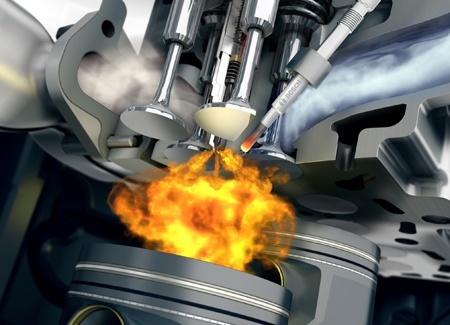 Milestone Two: The introduction of the common-rail system.
It is unsurprising that Bosch suggest this as a milestone as it was they who pioneered the system which injected fuel into the engine at a higher pressure, making the engine (and therefore the car) more efficient; and the first car to use this Bosch technology was the Alfa Romeo 156 2.4 JTD in 1997 with the common-rail injector giving 1,350-bar common-rail diesel injection.
In 1998, the Unit-injector system (UIS) for passenger-car engines was introduced before the second generation common-rail injection was introduced in 2001, giving 1,600-bar common-rail diesel injection.
In 2004, Bosch developed and updated this system by injecting the fuel at even higher pressures using common-rail with piezo injectors, helping to reduce emissions further by 15-20% and making the car even more efficient.
And finally, Milestone Three: The introduction of Start-Stop technology
Start-Stop first made its way into engines in 2007, automatically turning off the engine off automatically when the car comes to a stop (reducing CO2 by 5-8%), and is now fitted to every other new car manufactured in Western Europe. Monetarily it saves the average driver at least £100 a year and ecologically reduces emissions by 8%.
Since then, in 2007, the common-rail second generation injector was developed, giving 2,000-bar common-rail diesel injection; and in 2008, Bosch revealed Denoxtronic for exhaust-gas treatment in diesel passenger cars.
What other Milestones can we expect?
This year sees the introduction of common-rail third generation that will give 2,500-bar common-rail diesel injection as Bosch "continue to develop diesel technology to improve its efficiency and deliver improvements for the environment and for motorists", which will include hybrid vehicles too. First hybrid steps were taken back in 2011 with the first diesel hybrid production car being produced by Peugeot with the HYbrid4 crossover that achieved emissions of just 99g/km CO2. Bosch predict that hybrid diesel technology has the capacity to reduce fuel consumption in diesel cars by around 40% - good news for car manufacturers as they head towards the European 2020 emissions target for new car CO2 emissions of 95g/km.
Maybe it is time to take a fresh look at diesel vehicles?