Jaguar's New Baby is given the Star-Studded Launch Treatment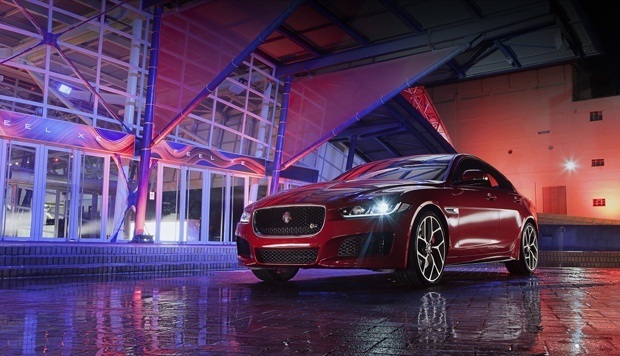 It's not every car that gets a song performed and written for it by Emile Sandé, and a launch show narrated by John Hannah with performances by The Kaiser Chiefs, Eliza Doolittle, the Royal Ballet, Emile Sandé and members of the London Philharmonic in front of 3,000 VIP guests including Stella McCartney, Damian Lewis, Paloma Faith, Laura Whitmore, José Mourinho, and Gary Lineker as Jaguar took over the centre of London with an exhilarating presentation that featured stunts on the River Thames and at Earls Court, celebrating British creativity and innovation.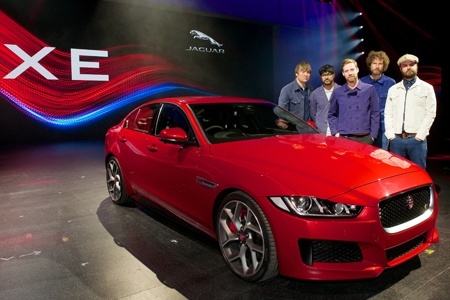 But then the new Jaguar XE sports saloon isn't just any old car.

Jaguar are obviously very excited about what they call 'A true driver's car', otherwise the fireworks, projections and all-round technicolour presentation wouldn't have taken place – so what is about their new baby that makes Jaguar want to launch with such a fanfare?

Could it be the re-defining of the whole sport saloon concept with a rear-drive car constructed primarily with lightweight aluminium and styled to allow streamlining for greater speed and fuel efficiency?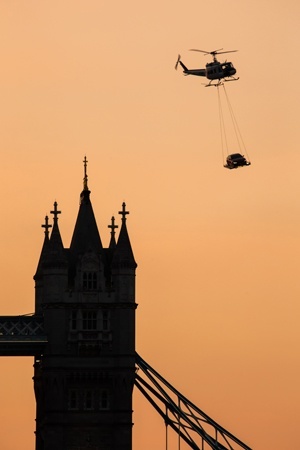 Could it be the luxurious interior and outstanding ride and handling?

Perhaps it is the supercharged 3.0-litre V6 engine linked to an eight-speed automatic transmission with paddle shift controls in the top of the range Jaguar XE S that generates 340PS and 450Nm of torque, can accelerate from 0-62mph in just 4.9 seconds right up to an electronically-limited maximum speed of 155mph?

What about the highly efficient 2.0-litre, four-cylinder petrol and diesel engines available on other models with either smooth-shifting six-speed manual and eight-speed automatic transmissions that, in the case of the diesel versions, can provide exceptional fuel consumption and CO2 emissions from 75mpg and 99g/km?

It could be them, but what other reasons could there be?

Maybe it is the fact that the Jaguar XE is the lightest, stiffest and most aerodynamic Jaguar saloon ever built and has electric power steering (the first Jaguar to feature it), integral link rear suspension, and plethora of specialist safety technology included (some of it a world first) to ensure that a trip out in it is not only an experience and a pleasure but a safe one too?

Perhaps it is the outstanding levels of comfort and spaciousness in a cabin created with exquisite materials and finishes with a choice of gloss black, textured aluminium, and contemporary wood veneers, completed in the traditional Jaguar craftsmanship?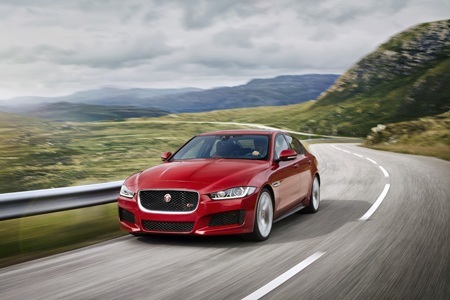 It could be the XE's all-new InControl infotainment system with eight-inch touchscreen and voice control that connects car, driver and the outside world with the latest technology – including the fact that the car itself functions as a Wi-Fi hotspot to help with connectivity?

Or maybe they are just celebrating the fact that the aluminium-intensive Jaguar XE is manufactured at Jaguar Land Rover's Solihull plant in an all-new purpose-built facility that was created as part of a £1.5bn investment; helping the UK economy and backing the employment of 1,700 new staff?

Whatever the reason for the launch extravaganza, and whatever your own personal reason to consider buying a new Jaguar XE, there are some simple facts that are undeniable.

The new XE is not only the most fuel efficient Jaguar ever made, boasts the lowest cost of ownership of any Jaguar, is the most environmentally sustainable Jaguar ever and is one of the most cost-efficient cars in its class, but with CO2 emissions as low as 99g/km, the XE attracts low levels of vehicle taxation in many countries – and is even exempt in others.

As Phil Popham, Group Marketing Director of Jaguar Land Rover, said: "The Jaguar XE is a really exciting car. Such a significant car for Jaguar deserved a suitably fitting world premiere here in Britain where the car is designed, engineered and manufactured."

It really is hard to argue with him because it's not often that you get a chance to own a car like the XE, and it's not often that you get a chance to own a Jaguar; like London buses, your two chances have come along at once!

The XE goes on sale in 2015, with full details of the whole XE range being announced at Paris Motor Show on 02 October 2014.